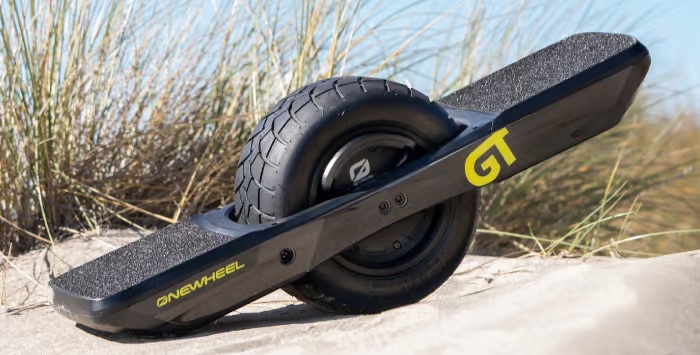 Onewheel has become one of the most prominent skateboard brands out there, but before you head out today, there's something you should know. On September 29, 2023, Skateboarding company Future Motion recalled all 300,000 models of their Onewheel Self-Balancing Electric Skateboards due to a crash hazard. This turn of events was deemed necessary after several fatal accidents, as well as multiple injuries ranging from concussions to paralysis. If you or your loved one owns any model of Onewheel, here's everything you need to know.
Why is your Onewheel being recalled?
The recall stems from a huge technical glitch. Onewheel skateboards can stop balancing the rider if the boards' speed limits are exceeded, which poses a huge crash hazard that can result in serious injury or even death. Over the years, Future Motion received dozens of reports detailing harrowing incidents involving these electric skateboards, including four reported deaths that occurred between 2019 and 2021. Injuries such as traumatic brain injury, concussion, paralysis, upper-body fractures, lower-body fractures, and ligament damage have also been reported. Tragically, many of these incidents involved riders not wearing helmets or other kinds of personal protective equipment while riding.
In light of these serious concerns, Future Motion and the Consumer Product Safety Commission (CPSC) are taking action to ensure rider safety. First and foremost, consumers are urged to immediately stop using the recalled Onewheel electric skateboards. The company has developed a solution to enhance safety — a firmware update through the Onewheel app, featuring Haptic Buzz alert functionality. This feature is a tactile and audible warning system designed to alert the rider when they are approaching the limits of the board, experiencing low battery, or encountering error states. The firmware update for the Onewheel GT is set to be available within one week, with updates for the Pint X, Pint, and XR launching within six weeks. These updates aim to make riders more aware of potential issues and, thus, prevent accidents, but Onewheel also stresses the importance of protective wear such as helmets and pads.
The recall encompasses all models of Future Motion Onewheel self-balancing electric skateboards. These models include the Onewheel (original), Onewheel+, Onewheel+ XR, Onewheel Pint, Onewheel Pint X, and Onewheel GT. To identify the model, check the side of the skateboard, where the model name is prominently displayed. These recalled skateboards were available for purchase from January 2014 through September 2023.
Consumers who own Onewheel GT, Onewheel Pint X, Onewheel Pint, or Onewheel+ XR electric skateboards should download or update their boards through the Onewheel app promptly. Those with the Original Onewheel or Onewheel+ model should visit the dedicated recall website to arrange for a pro-rated refund in the form of store credit, provided they confirm disposal of the product.
Future Motion's decision to recall their Onewheel Self-Balancing Electric Skateboards is a responsible step toward ensuring rider safety. The unfortunate incidents that prompted this recall underline the importance of not only innovative technology but also stringent safety measures in the world of extreme sports. By offering firmware updates, refunds, and repairs, Future Motion is demonstrating its commitment to its customers' well-being and the long-term viability of their products. Riders must prioritize safety and adhere to the recommended safety measures, such as wearing helmets and using protective gear, to enjoy the thrill of Onewheel skateboarding without risking harm.
Editors' Recommendations