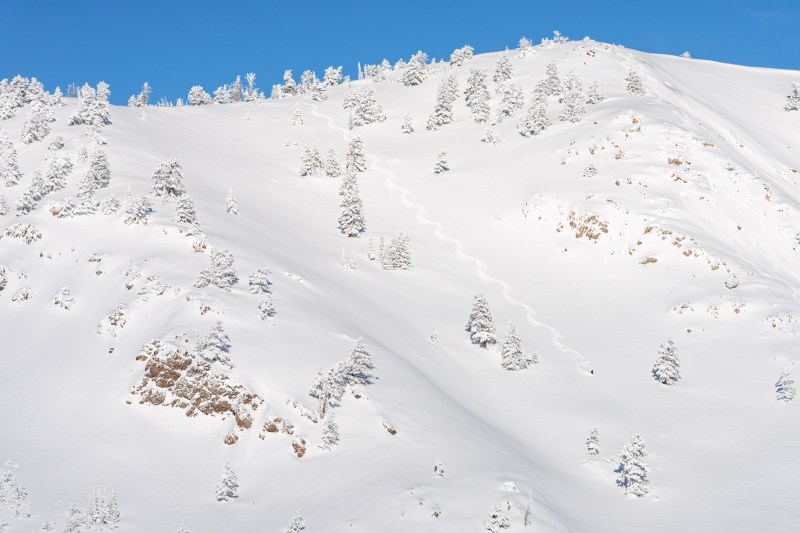 In the age of the mega-resort, one mountain still offers a pure winter experience: Powder Mountain, Utah. Providing world-class terrain and unpretentious amenities, this diamond in the rough has a devoted following. But since the mountain limits ticket sales, locals don't want everyone in on the secret.
Well, the secret is out: In the SKI Magazine Top Resorts in the West survey, Powder Mountain ranked #1 among the rest. What makes Powder Mountain such a special destination? Let's find out.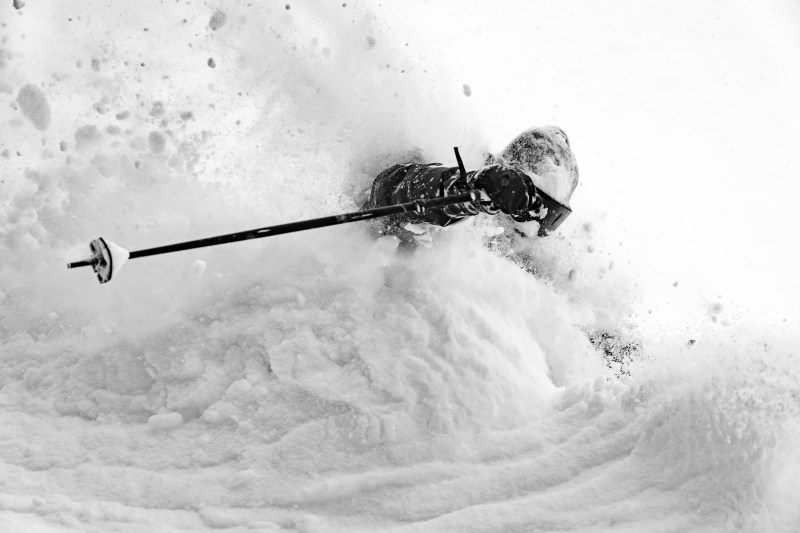 About SKI Magazine's Top Resorts in the West survey
While ski resort rankings can be helpful, you can't be sure which ones to trust. After all, who surveyed who? What were the specific questions? Thankfully, SKI Magazine's surveys provide comprehensive data.
SKI Magazine electronically surveyed more than 200,000 participants on topics like Grooming, Challenge, and Snow. Additional categories included Lodging, Après, and Local Flavor.
And when real skiers provide unvarnished opinions, you can plan a trip knowing what you're getting into. That makes the SKI Magazine survey a dependable resource.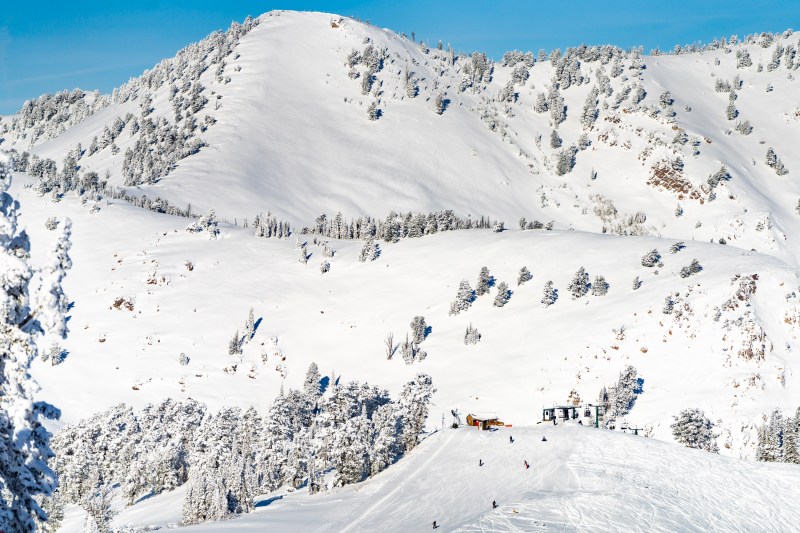 Powder Mountain ski resort: big-mountain terrain and all-day adventure
When it comes down to it, skiing and snowboarding are just that: making turns down snow-covered mountains. Sure, it's nice to be well-fed and have good lodging. But in the end, it's all about time on the hill. And in that respect, Powder Mountain delivers.
Located on untouched land above Northern Utah's Ogden Valley, Powder Mountain has the most skiable acres of any resort in the U.S. It's a stunning big mountain environment with vast peaks and open terrain — a true winter playground.
Powder Mountain's stats speak for themselves:
8,464 skiable acres

500+ inches of snowfall per year

154 trails

Nine chairlifts

Two terrain parks
Survey respondents lauded Powder Mountain's snow and terrain variety that offered epic powder days and plenty of options. They also liked the resort's limited ticket sales, which kept crowds low and improved the overall experience.
And with over 500 inches of Utah's "champagne powder" falling each season — combined with boundless acreage — skiers and snowboarders can enjoy fresh tracks days after a storm. It's a mountain that lets people keep exploring, with something new around every corner.
One survey respondent said, "Love the fact that we can find powder four or five days after a storm. Cannot beat the low cost of the tickets. No lift lines." For the devoted skier or snowboarder, it doesn't get any better than that.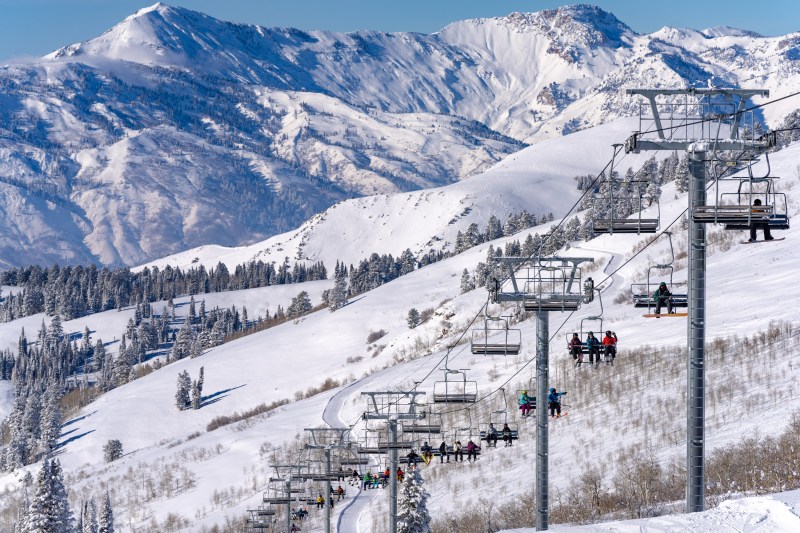 Powder Mountain ski resort: simple lodging and reasonable prices
These days, some ski resorts are more luxury getaways than mountain adventures. Instead of rustic lodges and old-fashioned fare, some destinations focus on fancy spas and upscale restaurants. And with $200+ lift tickets appearing, just one day on the hill can be a significant cost. But with its back-to-basics lodging and reasonable prices, Powder Mountain turns back the clock.
In SKI Magazine's survey, Powder Mountain customers praised its value. Central to that were fairly priced food and sensible ticket prices. We can relate. It's no fun entering a lodge and paying $20 (or more) for a cheeseburger. And when a lift ticket costs as much as a week's worth of groceries, that'll make you second guess your decisions.
Beyond that, Powder Mountain displays a unique character that's disappearing from modern ski resorts. While the outdated, slow lifts take a while, they hearken back to the pure days of classic skiing and riding. And without emphasizing glitz and glamour, the resort focuses on what matters most: experiencing the mountains.
One survey respondent summed it up best, saying, "The lifts are slow, the day passes are limited, and we like it this way. We don't want Powder Mountain to change a thing. Keep it slow and old."
Powder Mountain, Utah, delivers a pure experience for skiers and snowboarders. From far-reaching terrain to low ticket prices, the resort emphasizes big-mountain enjoyment at a reasonable cost. Because of that, it earned first place in SKI Magazine's Top Resorts in the West. For dedicated winter enthusiasts, Powder Mountain has it all. (Just don't tell anyone.)
Editors' Recommendations