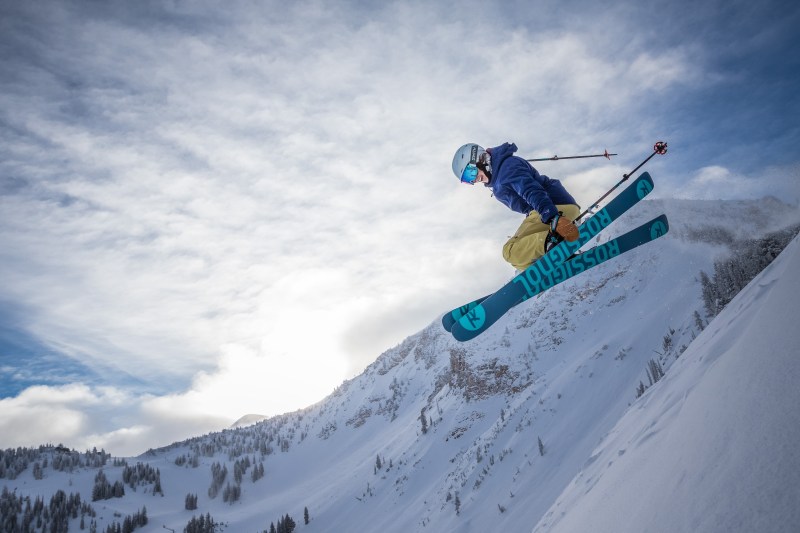 Feels like it was yesterday that we were kicking off the first day of summer — hard to believe that we're only a few weeks away from opening day for skiing and snowboarding. Thankfully, Utah ski resorts have a bit more foresight and have been working overtime during the off-season to put together exciting upgrades that'll get you excited to get back rippin' the white stuff.
What's new at Utah ski resorts?
From chairlift upgrades and terrain expansion to next-gen avalanche mitigation, Utah ski resorts have gone all-in to make this winter smoother and more exciting for skiers and snowboarders.
Alta Ski Area
Mount Baldy will see the installation of its final remote avalanche mitigation devices. These remote devices will reduce Alta's reliance on artillery and helicopters to trigger controlled avalanches, promoting safer mountain maintenance and quicker access to avalanche-prone terrain.
Beaver Mountain Ski Area
Change is finally coming to Beaver Mountain. Crews began this summer on a two-year project to construct Marge's Cabin. This new 25,000-square-foot facility will include a new rental shop, the Snowsports School, Skier Services, retail space, and a new café.
Along with the new cabin, Beaver has expanded their parking lot, with a portion of it projected to be available for the 2023-24 season.
Brian Head Resort
Terrain-wise, Brian Head will drop the rope for new quad-burning gladed areas this 2023-24 season. The new section of trees under the Wildflower Lift has a little something for every skill level, while other trails like Shotgun near the Giant Steps Express have had their beginner glades revamped. The newly carved terrain will allow skiers and snowboarders to easily maneuver tree skiing in-bounds, which will help maintain a healthy forest.
Brain Head has also gone all in on snowmaking. This $500,000-plus cash injection into its snowmaking upgrades will provide better early-season snow conditions, greater snowmaking coverage, and a more consistent base, which means more turns come springtime.
For those new to skiing or snowboarding, Brian Head is debuting a "Free On-Snow Experience" to guests. Open to all ages, the on-snow experience includes a series of self-guided clinics that will help guests gain a better understanding of skiing or snowboarding fundamentals. Ski and snowboard instructors will oversee each learning station, giving valuable insights and personalized tips along the way.
Brighton Resort
Brighton has finally gone through with upgrading the Crest Chairlift. Under the new name Crest6, this high-speed, six-passenger lift will ensure a smooth and comfortable ride to expert and intermediate terrain, as well as hiking access to Pioneer Ridge and Preston Peak. This quick six-pack will get you more time shredding and less time sitting.
Park riders can also breathe a breath of fresh air as new features have been placed imaginatively throughout the terrain park to maximize stoke and creativity.
The resort has also put an emphasis on its snowmaking and grooming capabilities this offseason with investments in cutting-edge equipment to ensure maximum-grade ski conditions all season long, no matter the weather.
Brighton's dining scene has received some substantial upgrades too. Guests can take a break from riding and pop into the Sidewinder Grille for a delicious on-the-mountain meal.
Cherry Peak Resort
Families have always enjoyed Cherry Peak Resort's beginner-friendly environment. The independent, family-owned, almost 400-acre resort features three triple chairlifts, thorough snowmaking and grooming practices, and an esteemed 1.25-mile-long run.
To keep the fun times rolling, Cherry Peak will introduce upgrades to their tubing and snowmaking for the 2023-24 season.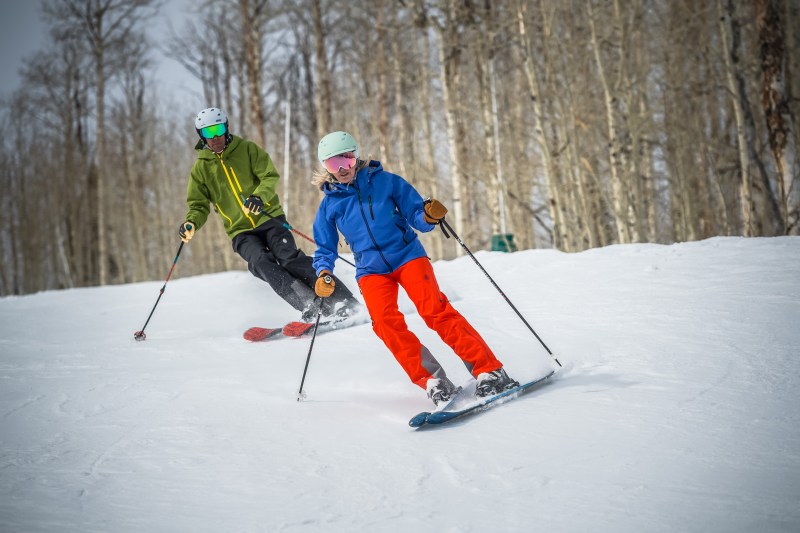 Deer Valley Resort
This may be the most anticipated upgrade to Utah skiing.
Deer Valley has embarked on year one of a two-year plan to double its skiable terrain. When all is said and done, skiers and snowboarders will get an additional 3,700 acres for guests to shred and discover.
The expansion is projected to be the most significant increase of skiable terrain in resort history, adding 16 new chairlifts, including a ten-passenger gondola. The development will include 135 ski runs for all skill levels across four new mountain peaks, including wide open bowls and tight glade sections.
Combined, by 2025-26, Deer Valley will have 5,726 acres of skiable terrain, 238 runs, 37 chairlifts, and ten mountain peaks.
And what's a ski trip without apres? Well, Deer Valley has thought of that too, and transformed the second level of the Royal Street Café into a 21+ apres-ski bar called "The Royal."
Deer Park's lil' ski school shredders will see their lunch center on the second floor of Snow Park Lodge updated, and the interior of Silver Lake Lodge revamped as well.
Eagle Point
Those who spend days carving up Eagle Point will see improvements to the Skyline and Monarch lifts. Investors threw a good $200,000 at revamping dated equipment to make the chair a bit quicker and comfier.
The folks at Eagle also put an emphasis on improving its infrastructure and, over the summer, upgraded Highway UT-153 and Upper Meadows Drive so that guests travel will have no sweat zipping up to Eagle Point regardless of Mother Nature's cranky tendencies.
Nordic Valley
Nordic Valley is expanding its terrain, cutting two new trails that are estimated to be ready by opening day 2023-24. The mountain is also expanding its parking lot with an additional 200 spots.
Park City Mountain
Canyon-side skiers will be thrilled to hear that Park City has made upgrades to the Red Pine Gondola, offering brand-new cabins with incredible 360-degree views of the area along with a much smoother and quieter ride.
Park City has also taken lead on going ticket booth-less (well, almost). The resort is introducing a new My Epic app where guests will be able to buy their Epic Pass or lift ticket online, activate and store it on their phone, and get scanned onto the mountain hands-free through Bluetooth technology. You'll still have the choice to walk up to the window, but the app will get you on the slope quicker.
The move is part of their initiative to help reduce waste from plastic RFID cards.
Powder Mountain
Powder Mountain is planning to open up 500 additional acres of some of the gnarliest terrain on the mountain. Under the name DMI (Don't Mention It), this brand-new terrain will offer a handful of jaw-dropping views of the Eden Valley and the Ogden Divide, as well as steeply pitched chutes and wide-open bowls. For guests' safety, access to DMI is strictly a guided experience.
Guests will also get to experience a new cross-country and snowshoeing trail network near the Village Lift, which will be neighboring a brand-new warming hut that will offer hot chocolate and a cozy hangout to ward off Jack Frost.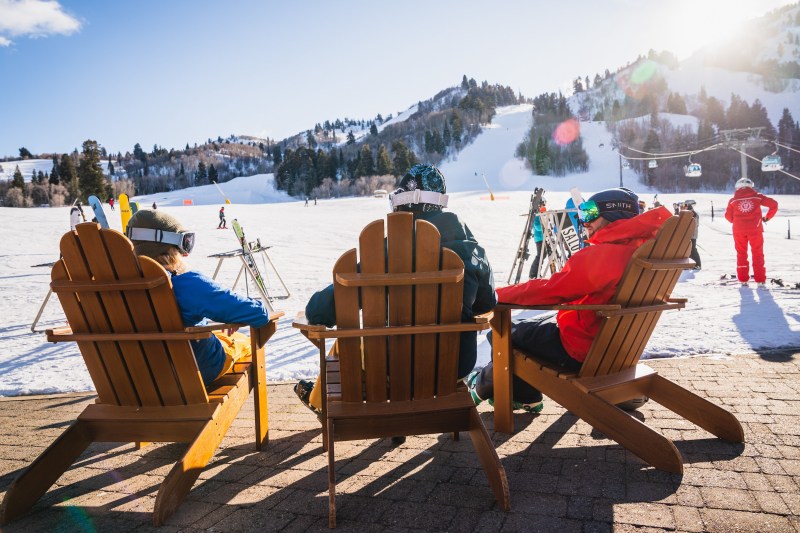 Snowbasin Resort
Snowbasin announced last year the addition of the DeMoisy Express, a six-person, high-speed chair that will double the uphill capacity of the resort's Strawberry side. It is expected to be ready this December.
The resort is also debuting a new patio at Strawberry Lodge. The patio will offer guests an extra 5,000 sq ft. of heated cobblestone to hang and recoup before hopping back on the slopes.
The resort is also adding parking to its Canyon Rim lot.
Snowbird
Skier accessibility was the emphasis this year for Snowbird.
Up steps its newest pass program: the Kids Freeloader Pass program. The program gives anyone ages 18 or under a free Snowbird Season Pass when linked to an Adult, Military, or Senior Snowbird Summit Pass. The 1:1 pass program means that a Snowbird season pass holder can give their Kids Freeloader Pass to a dependent, family, or community member at no cost, restriction-free.
Snowbird is also debuting its Mountain Center, a one-stop shop where guests can do everything from booking dinner reservations to scheduling ski lessons.
In terms of on-the-mountain upgrades, Snowbird is debuting a replacement quad lift for the mountain's original two-seat Wilbere Lift, which was installed in 1971. The replacement is projected to launch just in time for spring skiing this year.
Solitude Mountain Resort
Solitude Mountain has completely removed the Eagle Express, paving the way for a new high-speed six-chair lift. The new chairlift will decrease mountain traffic and painful lift lines and increase uphill capacity. Solitude says the new lift will start spinning by mid-December.
Similar to Alta, Solitude has put up three Wyssen tower remote avalanche control systems across Fantasy Ridge. The new towers will promote safer mountain maintenance and help open the steeper, avalanche-prone terrain at Honeycomb Canyon sooner.
Sundance Mountain Resort
Sundance has improved the area around Jake's Lift, including a road realignment to eliminate skier road crossings. There will also be a new beginner run going from Jake's Lift dismount down to the parking lots.
The resort is also implementing new season pass benefits, including a Friends and Family Program, 20% off daily ski or snowboard rentals, and three days of skiing at a variety of partner mountain resorts.
For the 2023-24 season, Sundance will offer lodging guests relaxation pools to recoup those thighs and quads after a long day of shreddin' pow.
Woodward Park City
Woodward Park City will build upon its already stellar on-mountain experience with a new Piston Bully Park Pro Snow Cat, as well as the return of the terrain park's Big Air feature and additional upgrades to the expert Terrain Zone.
Guests will also enjoy improved lighting in the tubing park as well as a freshly repaved parking lot.
Woodward's Winter Camp will return from February 19-21, 2024, for skiers and snowboarders, ages seven to seventeen. Rumor has it that U.S. Ski and Snowboard athletes will join as guests.
Save with Ski Utah
Ski Utah is ready to launch its Ski Utah Passport for the 25th consecutive year. Coming in at $69, the Ski Utah Passport allows kids in fourth, fifth, and sixth grade to ski or ride three times at each of Utah's 15 resorts throughout the season. That's 45 days' worth of skiing or riding for less than 70 bucks. Prices will increase to $89 after December 1st, so lock in that discount while you still can.
Additionally, Ski Utah is continuing its mission to make snow sports more universal by teaming up with several organizations across the state to offer its Discover Winter program to promote diversity on the slopes. Dropping in for its third season, Discover Winter aims to attract 150 participants from various organizations, including Future Scholars of Africa, Weber State University's Diversity Clubs, Morgan Stanley, Outdoor Afro, and several others. Participants will have the opportunity to visit any of Utah's 15 ski resorts four times for ski or snowboard lessons throughout the 2023/24 season.
Editors' Recommendations