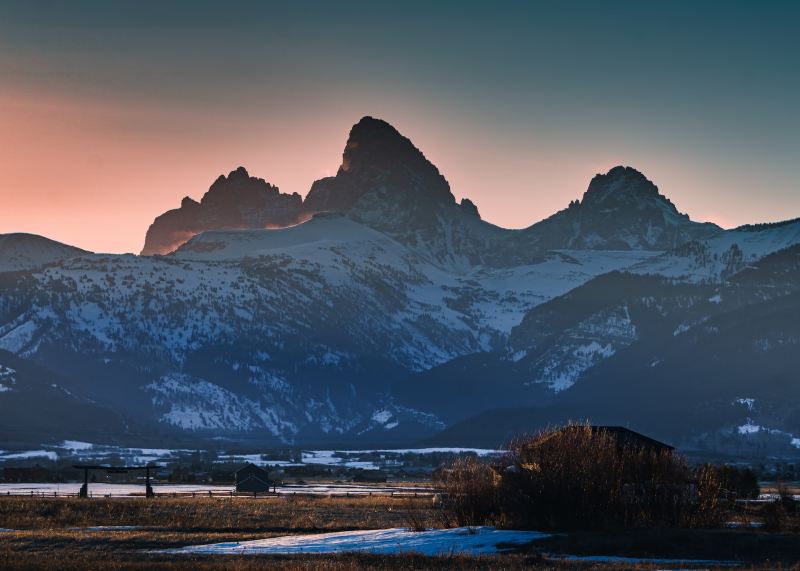 The issue with hidden gems is that nowadays, they don't stay secret for long. As some ski towns become overcrowded, over-popular, and overpriced, skiers and snowboarders seek their little piece of winter paradise, and these smaller, more secluded resorts get targeted as 'the next big thing.' One small Idaho town just thirty miles from Jackson Hole is currently on the brink of this transformation.
At the moment, it's hard to imagine tiny Driggs as anything other than what it is — a small, rural town with unsurpassed views of the Tetons that has been a hideaway for backcountry skiers and local riders. But expansions of the nearby Grand Targhee ski resort means that Driggs — on the main road to the resort — is in line for an expansion of its own, whether the town likes it or not.
How is the Grand Targhee expansion affecting Driggs?
Driggs has already seen some expansion, with the COVID-19 pandemic bringing an influx of arrivals — the population of Driggs growing 12% between 2020 and 2022, according to The Wall Street Journal — a case that is not unique to Driggs. But the Grand Targhee resort's expansion — just twelve miles from the town — intends to add an extra 30% to its current skiing and snowboarding terrain. Building work has already begun on Tributary, a luxury home community complete with a 1500-acre golf course, with 92 houses already built and another 20-30 planned each year. On top of this, there is talk of a three-year plan to open a 120-room Marriot Element hotel on Driggs' main street.
But expansions like this don't come without knock-on issues. In this case, they're mainly financial. House prices have soared over the past few years in Driggs. In fact, since 2020, they've increased almost 80%, with these new properties selling for between three and five million dollars. This is a remarkable transformation that, for many who have grown up in Driggs, will make staying in the town unsustainable.
Will this laid-back ski town survive the expansion?
It's not just the direct financial implications that will affect the locals. When small towns undergo an economic boom such as this, the very nature of the town itself changes. While Driggs currently has a small-town feel — your aprés ski is more likely to be at a bar than a cocktail lounge, and your bartender will know you by name after a couple of days — the scene will change. Local hotspots will take on that bougie edge that deters the locals, who could quickly become outsiders in their own town.
All in all, there's a real fear that the increased strain on the town and the necessary increase in infrastructure will far outweigh any potential benefits this expansion might bring. Yet, while the Grand Targhee expansion is not yet confirmed — a U.S.D.A Forest Services Environmental Impact Statement is expected to be published in December — and there is still time for locals to make their voices heard, it feels like it's only a matter of time until Driggs becomes yet another Jackson Hole.
As someone who revels in the world of hidden gems and laid-back local ski resorts, I can see both sides. There is a need for ski resorts to grow if they're going to survive, and this expansion naturally impacts local towns, but how long can we keep growing ski towns before we realize that we've lost the essence of what made these places magical?
Editors' Recommendations