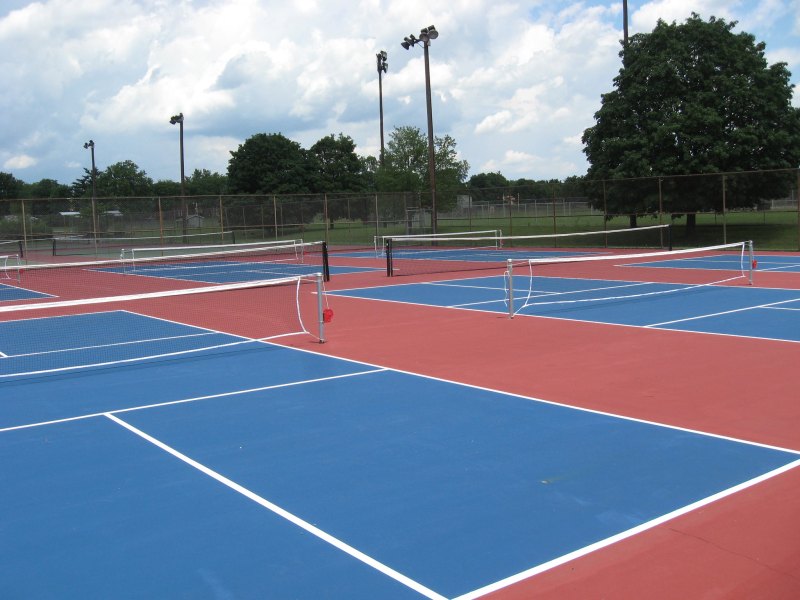 Airbnb has been around since August 11, 2008, when the first site, Airbedandbreakfast.com, officially launched. Since then, official websites like Airbnb, promising long and short-term stays and experiences, have become increasingly popular, with more and more sites following suit.
One such site that's becoming the go-to choice for individuals interested in booking stays and finding pickleball courts is Swimply. This site is incredible, offering many of the same features Airbnb provides, with the added bonus of matching people with sporting experiences.
What you need to know about Swimply
First established in June 2019 as an online marketplace allowing pool owners to profit from unused pools by renting them out at a set charge per hour, Swimply has grown and expanded. Today, Swimply offers the same pool renting service but for other sports, including tennis, basketball, and pickleball — a sport that is taking the nation by storm.
So, how did Swimply take advantage of the rising trend in Airbnb popularity, and why are pickleball players flocking to Swimply? Well, pickleball is currently the fastest-growing sport in the U.S., which can make finding a pickleball court competitive. The Swimply app makes the process of finding a court easy.
How does Swimply work?
Swimply is more than just your average app offering rented homestays, and one has to wonder how this app works. Let's break the app's features into three sections: explore, book, and play. In the "explore" section of the app, you can search for available courts near you, read up on reviews, explore its individual features, and find the ideal court for you.
In the "book" section, you can book the private pickleball court you found in the explore section by the hour. Once the court owner approves your booking, you will be ready to rumble. Additionally, some courts may even offer instant bookings, making the process that much more straightforward.
Once you receive an email, you will then be in the "play" section of the app. The email will provide you with all the necessary information regarding the precise address of the court, Wi-Fi details, entry and exit information, and anything else you may need to know about before your visit. With the court booked, all you have to do is grab your paddles and head on over to the courts to enjoy your game.
Moreover, the best part is that if you aren't up for the drive back or wish to make a weekend out of it, Swimply has you covered. One of the best features of Swimply is its ability to accommodate you afterward. Swimply can provide a private home rental attached to a court for your convenience, making your pickleball weekend dreams a reality. Furthermore, Swimply doesn't just provide rented experiences for customers; it also offers court hosting, allowing court owners to rent out their courts for extra income.
So, if you're ready to get your pickleball paddles out for some friendly competition, all you need to do is download the app on either Google Play should you have an Android device, or the Apple App Store if you've got an iPhone or iPad.
With the app, you can experience the benefits of faster communication, more straightforward navigation, and exclusive in-app promotions so you can stay informed on the latest pickleball court availability or court rental opportunities.
Editors' Recommendations