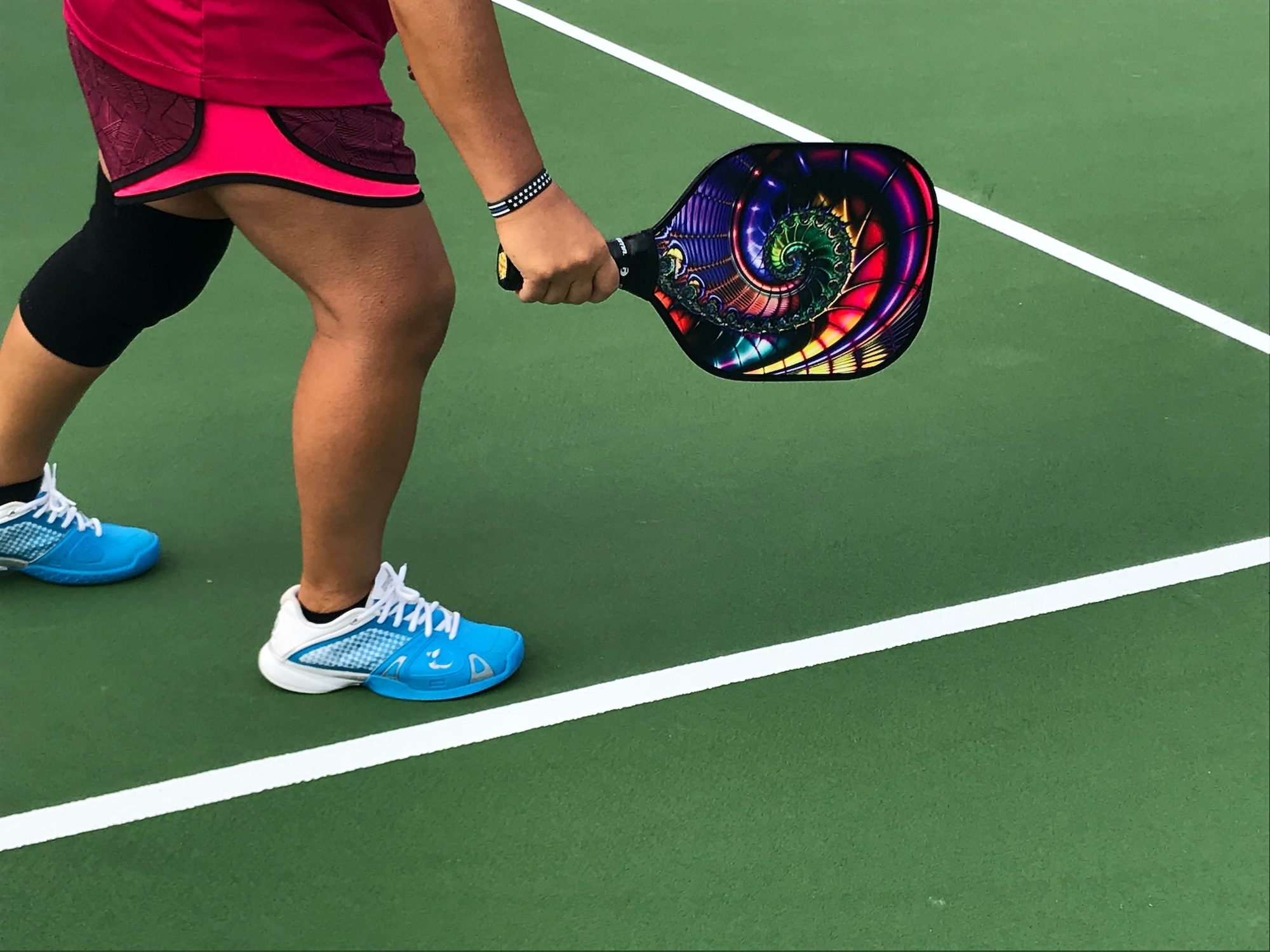 Artificial intelligence (AI) has been in the news almost constantly since the release of ChatGPT, a text-generating AI software developed by OpenAI in November 2022. Now, AI is making its way into sports, specifically pickleball, the fastest-growing sport in America.
If you haven't heard about PB Vision (a new AI tool for pickleball players), we'll give you the deets and explain how it might help you improve your game.
How can there be an AI tool for pickleball?
While AI is typically associated with tasks like language processing and content creation, developers are testing its potential applications in various domains, including sports.
Pickleball Vision AI LLC has found a way to apply AI technology to pickleball. Don't worry; a robot won't follow you around the pickleball court, hitting shots for you (yet). Instead, the AI tool is designed to assist players in analyzing their gameplay and providing valuable insights for improvement.
Here's how PB Vision works
Grab a stationary camera (a smartphone on a tripod should work) and set it up to capture footage of your pickleball game. The camera should be at least four feet off the ground, and all four corners of the pickleball court should be visible in the frame.
Once you've finished playing and filming, upload your video to PB Vision. The company asks that you upload just one game at a time, as processing takes time and resources. The recommended video resolution is 1280×720 pixels.
The AI tool will then analyze your video using computer vision algorithms and machine learning techniques. It will track the movement of players, the trajectory of the ball, and other relevant aspects of the game.
Could this AI tool make pickleball players better and faster?
The real answer to this question is: it depends. If you know the rules of pickleball, the terms used in the game, and how to analyze gameplay and interpret data (and can take a bit of constructive feedback), then the PB Vision AI tool has the potential to make you a better and faster pickleball player.
Identify your strengths and weaknesses.

PB Vision tracks your gameplay and provides insights on things like serve accuracy, return of serve success rate, and winning percentage. This info can help you figure out what you're good at and what you need to work on.

Analyze your opponents' gameplay.

PB Vision doesn't just track your skills; it also tracks your opponents'. This info can help you develop strategies and adjust your game plan accordingly.

Improve your shot selection and placement.

PB Vision analyzes the trajectory of your shots and provides feedback on shot selection and placement. This info can help you make better decisions about where to hit the ball and how to hit it.
Whether you know how to play pickleball or not, PB Vision can still be a valuable tool for learning the game and improving your skills. Plus, it's free to use and accessible to anyone with a smartphone and an internet connection.
Editors' Recommendations