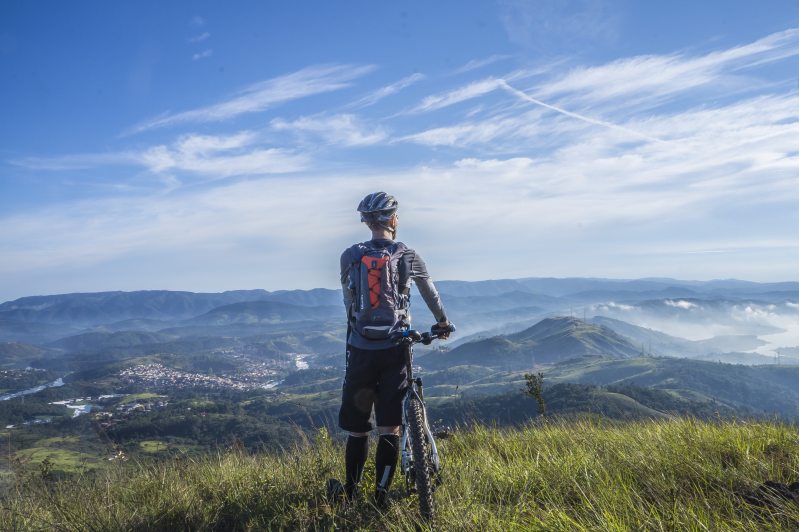 Choosing which size of bike best fits isn't always the easiest task. Many of us can be "in-between" regarding mountain bike sizes. For example, the recommended height for a size medium might go up to 5'10″ while the recommendation for a size large starts at 5'8″. And if you are standing at 5'9″, you have a decision to make.
To go up a size or down a size, that is the question. Like everything else in the mountain biking world, choosing one size or the other may mean compromising elsewhere. What are these compromises? Do these differences, measured in millimeters, really make that much of a difference? I rode the same bike, one size medium, the other large, to find out.
Sizing down
If you do fall in between mountain bike sizes, going with the smaller size may suit you well depending on your riding style. A smaller mtb is going to be a bit more agile, handling better in the corners. A shorter wheelbase, perhaps even shorter chainstays, will have you snapping around turns with ease. If most of your trails are fairly "twisty-turny," going small may be the best decision for you.
A smaller mountain bike usually feels more playful. Other than snapping around corners, a smaller mtb may feel better in the air. If going to the jump park is your style of mountain biking, opting to size down could be right up your alley.
On the other hand, a smaller mountain bike is, well, smaller. While it may handle better on jumps, a shorter reach can make the cockpit feel cramped. Rather than feeling agile and quick, a shorter wheelbase and chainstays may feel unstable.
If you're mostly mountain biking on steeper terrain, that unstable feeling can be exacerbated with a smaller mountain bike. A shorter frame equals a shorter wheelbase, and a shorter wheelbase can be twitchy at high speeds.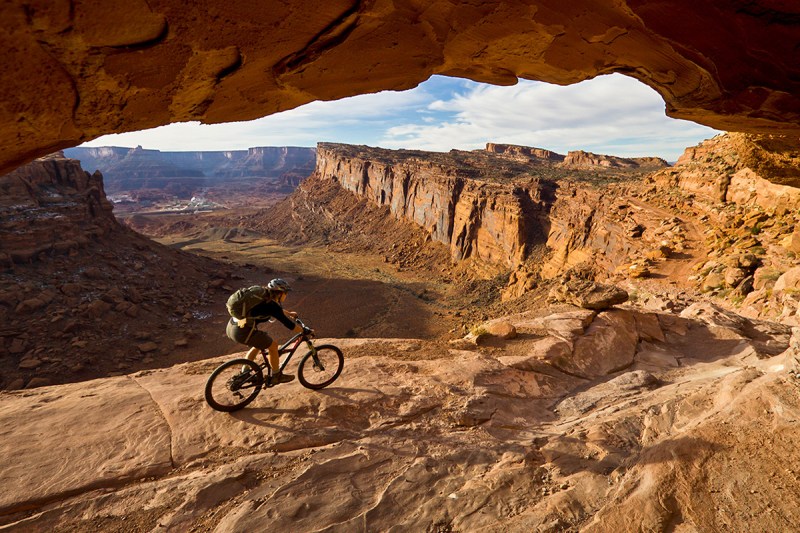 Sizing up
Deciding to go with the larger size of mountain bike may also be a good move for you. This, again, really can depend on your riding style. If you are looking for an mtb to feel planted and go fast in straight lines, definitely size up. A larger size often results in a more stable ride.
Chunky, rocky, and rooty terrain, mixed with steep descents, is definitely a recipe for a larger mountain bike. A larger bike will have a longer wheelbase, allowing for trail obstacles to be eaten up with ease while going down. You may also see benefits when climbing. A longer reach will have your body weight more toward the front of the bike, providing more control on technical climbs.
Jumping on a larger mountain bike can have downsides, however. Yes, it may not jump and corner as well as its smaller counterpart, but these are things that can usually be compensated for. Where you may really see a disadvantage is component size.
Simply put, the components that come with the larger-sized mountain bike may be too long for you. This will especially be noticed with the dropper post and the cranks—likely, both will be too long. This could mean replacing these parts right out of the gate.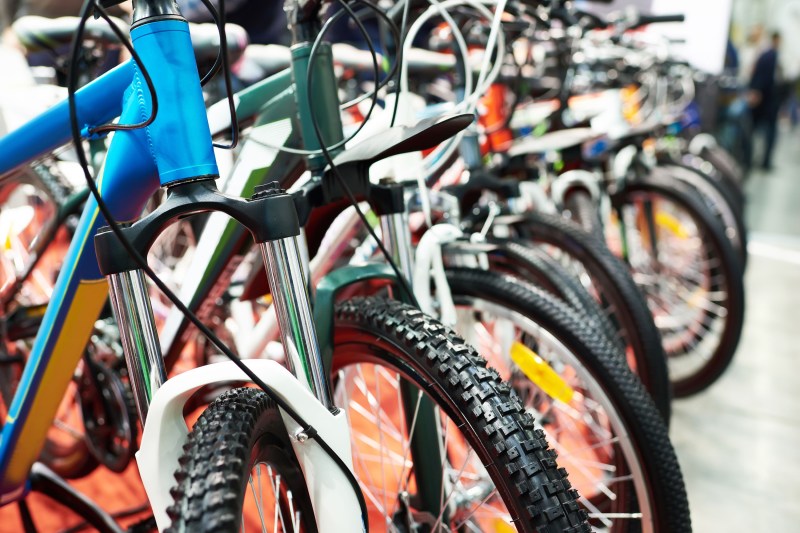 Making the decision
If you think you are in between sizes, the best thing to do is to head to your local bike shop. There is a really good chance they will let you demo both sizes of bikes. Many shops will then apply the cost of a demo to the purchase of a new mountain bike.
If you do decide to go a size up, there is even a chance that the shop might help you out by trading the components that are too long. Most bike shops will do whatever it takes to get you on a new bike, especially if you are buying that bike from them.
Editors' Recommendations