Rightfully known throughout the outdoor world as the king of knots, the bowline knot is a must-know knot for every outdoorsman. If like me, you were in the boy scouts when you were younger, the word bowline might have just sparked a whole load of memories. Probably something to do with a rabbit, a tree, a hole, and a whole load of confusion as to what this had to do with attaching your compass to your hiking backpack.
But once you master how to tie a bowline knot — and here, it might help to forget about that pesky wabbit, Elmer — you'll begin to understand why it's so revered among campers, hikers, and survivalists. True, this king of knots creates a secure, closed loop without using up yards of excess rope. But the true beauty of the bowline lies in the fact that no matter how much load you put it under, it can always be untied. That means no matter whether you're hauling your bear bag into a tree, tying your hammock into a tree, or setting up a tarp, you'll have no trouble untying and retrieving your rope after.
How to tie a bowline knot
Like every knot, the bowline is simple once you get your head around it. This knot can either be tied freestanding or around an object, depending on your requirements. It can be easier to tie around an object — a table leg or a thin tree — while you're learning to separate the elements of the knot.
For that true sense of nostalgia — and perhaps to make sense of something you were told twenty years ago — I've kept the rabbit involved for now.
Step 1: Make a loop in your rope with the working end over the top of your standing end. This loop is what's referred to as the rabbit's hole.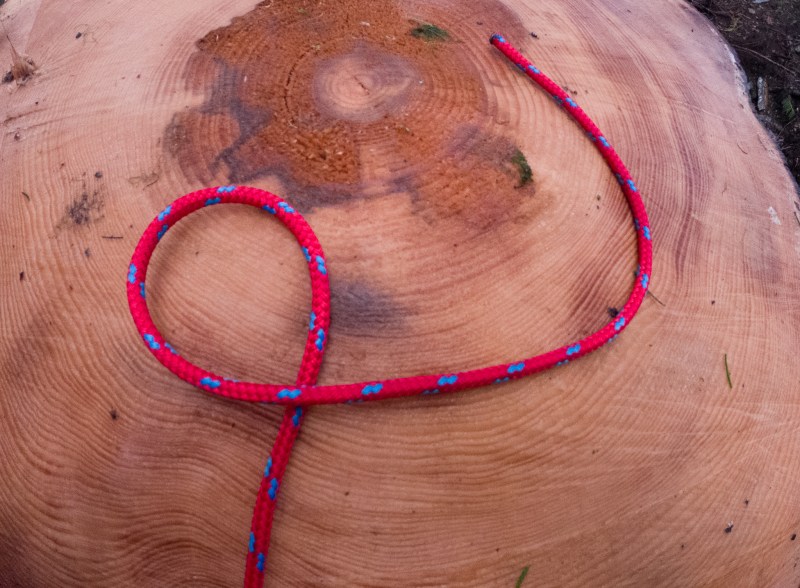 Step 2: Pass the working end of the rope up through the loop — the rabbit comes up out of the hole.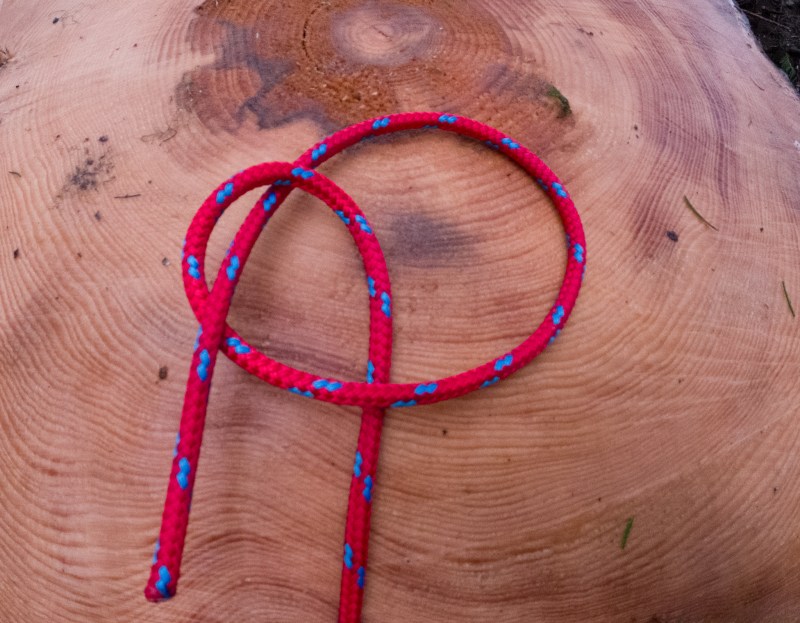 Step 3: Lead the rope around the back of the standing line — the rabbit goes around the tree.
Step 4: Feed the working end back through the hole — the rabbit goes back into its hole.
Step 5: Dress the knot by pulling on all the two strands of rope that go through the loop, and the standing line, individually. Then pull all three individually to tighten your bowline.
Bowline knots work best when they're kept under tension and may work themselves loose if they're allowed to bounce — imagine a boat tied to a dock. There are other outdoorsman knots that are also useful to learn, and a full arsenal of knots can see you through many tricky situations. For now, though, if you know how to tie a bowline knot, then you're off to a good start.
Editors' Recommendations