In Norse mythology, Odin wanders the lands disguised as a wizened old man, hiding the truth that he is perhaps the most powerful god of them all. Helly Hansen's origins in Norway mean they know the story of Odin better than most. The new Helly Hansen Odin Collection has been designed in collaboration with ski patrollers, the understated, all-powerful wanderers of the mountain.
Search and rescue teams spend more time on the mountain than anyone else. Though they often look like they're just cruising about, they've got eyes everywhere and are ready to spring into action. Ski patrollers are the first and last people on the mountain daily and must perform in the most brutal and challenging conditions. Who better for Helly Hansen's new line of jackets and pants than a collaboration with ski patrollers? This sleek, understated line doesn't just look the part; it is designed for those who hit the mountain daily, regardless of the weather.
The Helly Hansen Odin Collection
The Helly Hansen Odin Collection may have been a collaboration with two ski patrollers — Stephen Larson and Izzy Holmes, both part of the Ski Patrol team at Heavenly Mountain Resort in Lake Tahoe. Still, the idea was to go beyond a workwear range and provide a capsule that would suit their skiing both in and out of work. As keen ski tourers, Stephen and Izzy needed a range that offered lightweight comfort and optimal temperature regulation. Here's what Helly Hansen came up with.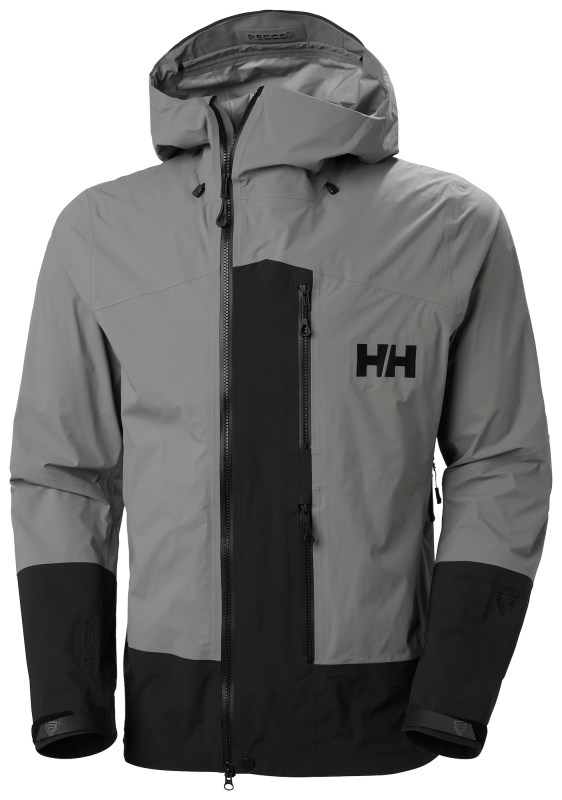 Helly Hansen Odin Backcountry Infinity Shell Jacket
Sticking to their Scandinavian values of quality without ecological compromise, Helly Hansen has made a hardy, weatherproof shell using chemical-free waterproofing and 50% recycled fabric. Without weighing you down, the LIFA INFINITY membrane and PCF-Free DWR coating keep this jacket ready to handle even the most extreme conditions, from deep powder days to mountain storms.
The little things make a difference in the backcountry, and Helly Hansen knows this. The offset front zip on the Odin range maximizes rider comfort on those days when you're bundled up to protect you from the elements. Raised pockets give you better skin storage — keeping your skin warm on the descent helps it stick on the climb, while pit-zips let you manage your moisture and temperature as you work.

Helly Hansen Odin Backcountry Softshell Jacket
Strategically mapped performance fabric makes this one of the most technically advanced and comfortable softshell jackets you can find on the mountain. The beauty of softshell jackets is their place as a mid-layer or outer shell, depending on the demands of the weather. When conditions are less extreme, these jackets provide all the protection you need — with PFC-free water resistance to keep the snow at bay — but unrestricted movement, stretch, and breathability that ski tourers demand.

Helly Hansen Odin Backcountry Lightweight Hooded Insulator Jacket
The Hooded Insulator jacket uses a lightweight, quick-drying OCTA fiber that maximizes breathability and warmth while minimizing weight. This 2-layer insulated jacket is perfect as a mid-layer on cold resort days but light enough to stuff into your backcountry bag on the ascents and layer up for the downhill shred.
One of the standout features of all three Odin jackets is a clear nod to their ski patrol origins. All three layers have a zippered opening in the same position, allowing easy access to your beacon without delay or fully unzipping your jackets. To round off the set, the Odin range also comprises two sets of ski pants — the Infinity Shell pants and BC Softshell Bib Pants.
Editors' Recommendations