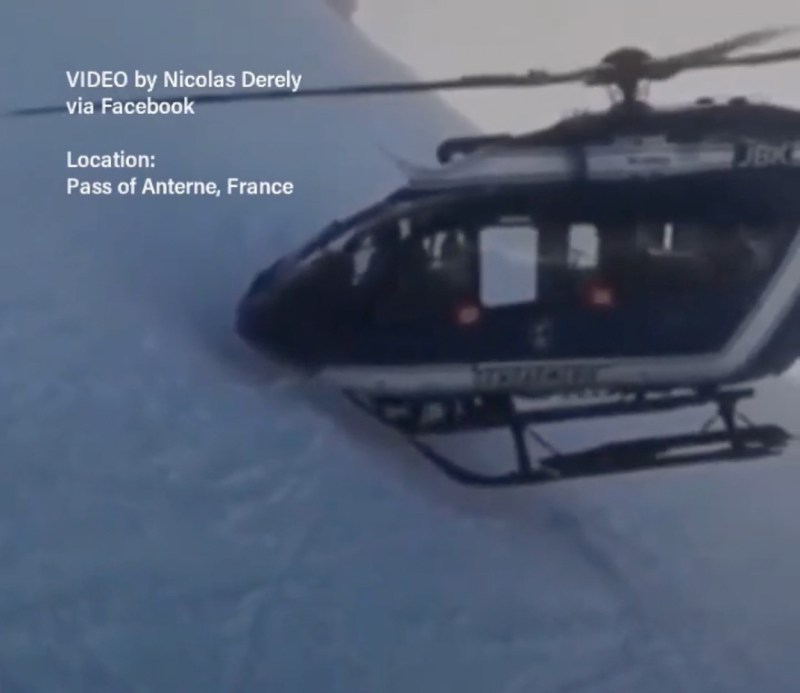 If you've ridden in a helicopter, you probably fall into one of these three categories: You're wealthy enough to own or hire one, you've worked in a remote service job such as tree planting, or you've been on a sightseeing tour over the Grand Canyon. There is a fourth option, but speaking from the experience of my first helicopter ride, the best way to do it is not to be strapped onto a spinal board; sometimes, we just don't have a choice.
Helicopter rescues are not altogether uncommon in ski resorts, and in the backcountry, where time is of the essence. If you've spent enough time in these places, you've probably heard the familiar whirr as the choppers fly in. While the pilots on these rescue operations have to be highly skilled and trained to maneuver their aircraft into difficult spaces and in some rough weather, it's rare that we get to see this skill in action. Check out this video from Europe that shows just how skilled these helicopter rescue pilots are.
The rescue mission, which took place at the Col d'Anterne in the French Alps, was carried out by the Chamonix Gendarmerie High Mountain Platoon to rescue a stranded casualty who had fallen while skiing. Even from the outside, this is obviously carried out by a highly skilled pilot with nerves of steel and control over his helicopter, though the pilot was a little less prepared to accept his praise. Speaking to French news outlet France Bleu, the pilot said his actions were "nothing extraordinary" and that the maneuver is called a skate support.
Putting aside the pilot's military modesty for a moment, this is an example of the sort of extraordinary skill that rescue operators around the world have. To position the helicopter within inches of the mountainside, resting on the tips of the skates while the rotors spin within touching distance of snow — and disaster — is highly impressive, to say the least. Hopefully, you'll never need to call on rescue services when you're out skiing in the backcountry, hitting the slopes in the winter, or whenever you might be headed into the mountains, but it's reassuring to witness the skill in action and to know that these operators are on hand when you need them the most.
Editors' Recommendations