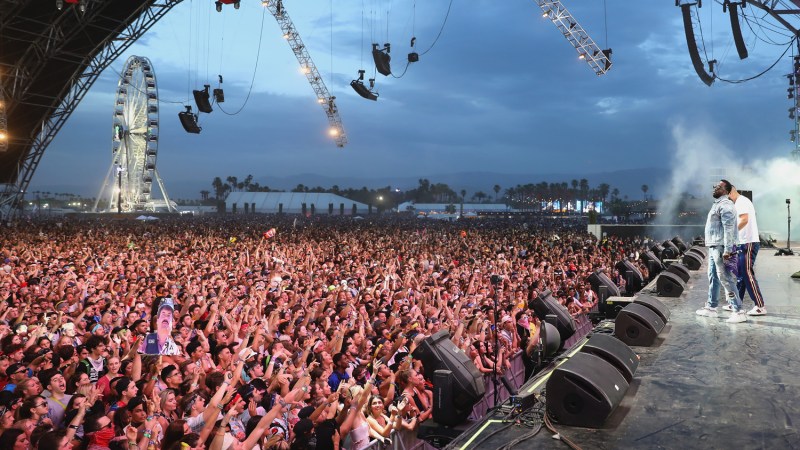 So you're planning on a journey to see your favorite band (and others) at one of the premier music festivals in the country. Freedom, great tunes, and even better company is truly a recipe for one of the most memorable experiences.
If you're not properly prepared for the event or have never learned how to camp at a music festival before, a couple mishaps can take your trip from music magic to sunburned, bug-bitten, sand-blasted hell.
Look, it's easy to forget essential items with all the excitement in the air. We get it. But excitement is no excuse for negligence. We at The Manual are here to give you festival camping tips and suggested gear to guarantee a weekend filled with pure bliss and no worries.
(Note: All music festivals have their own rules on what they do and do not accept. Make sure you check the FAQs and camping information, then plan accordingly.)
Sleeping Arrangements
A quality tent is a must-have for camping at a music festival — unless you're one of the lucky ones with an RV or a camper. Mesh tents are a good way to make sure you sleeping arrangements can handles the changing climate, keeping you cool enough to get some sleep in the mornings and protecting you from condensation or unexpected periods of rain.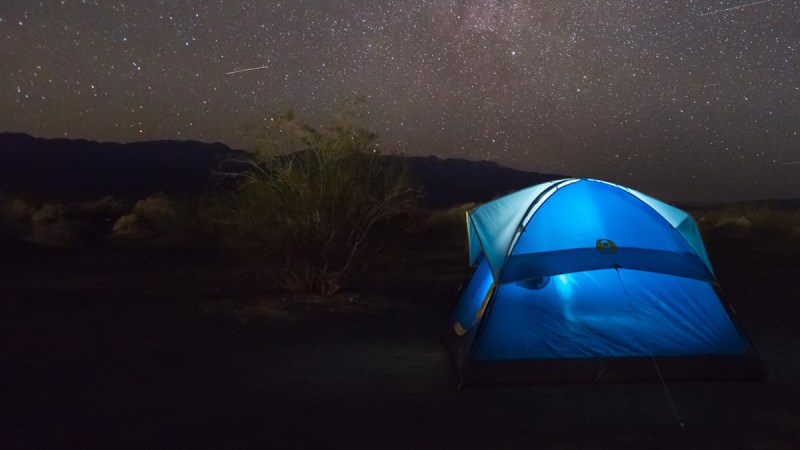 Saddle up for a quality sleeping bag that conserves heat under cold conditions at night. Even though the weather will most likely be warm, remote areas where many festivals are held (i.e. the dessert) experience significant drops in temperature come sundown.
To complement, you'll want to pack either a sleeping pad, a heap of blankets, or an air mattress to make sure you're relatively comfortable for your stay. Create a nice, soft place to pass out after one too many beers and a few too many hours in the sun.
Gear
No matter what your itinerary is for the weekend, you'll be spending a substantial amount of time back at your camp — and you can never underestimate the power of comfort.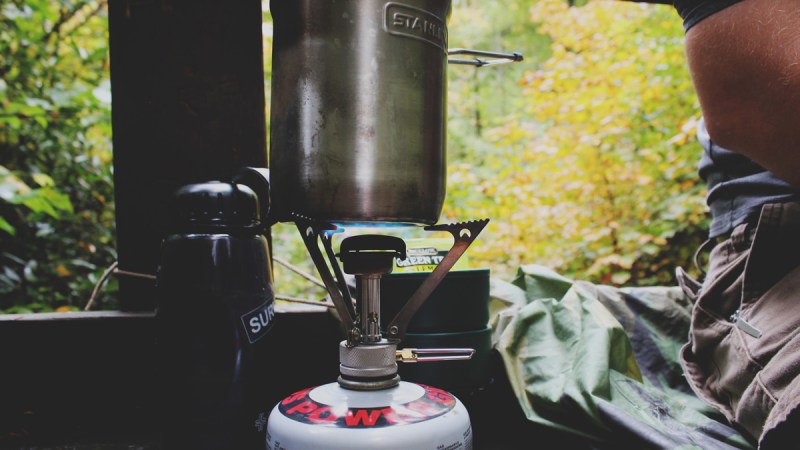 Comfort means having to bring more gear with you than you normally would. We recommend a fold-up table, camping chair(s), some kind of propane grill or camp stove, basic cooking utensils (pot, pan, spatula, tongs), plastic or reusable kitchenware (plates, cups, cutlery), a quality cooler, and, for the ultimate experience, a canopy tent. (Note: When you go inside the festival grounds, collapse your canopy tent or lower it to its lowest setting to make sure it doesn't fly away.)
You could get away with not bringing some of these items and hope the campers around you are friendly and communal, but do you really want to be that guy? Pack our picks, along with some portable speakers, and show others how to camp at a music festival the right way.
Clothes and Footwear
Be prepared for absolutely anything and bring clothes for any kind of climate: layers, long sleeves, and jackets for night time or unexpected storms; shorts, short sleeves, and tank tops for heat waves. Heck, even bring your rain jacket or a poncho to be safe.
In regards to footwear, think comfort. You're going to be on your feet for a lot of the day, so you want to make sure you keeping your feet well-maintained and protected for the long run. Allbirds sneakers are comfortable, light, and you can wash them when you get home. You should also bring some sandals or flip-flops if you plan on using the communal showers.
Food and Drink
To power through three to five days camping at a music festival, nourishment is crucial. Most camping festivals have food carts and vendors available to get your grub on — some even feature amazing eats from local restaurants that are must-tries during your stay.
However, if you don't want to spend a fortune on eating every meal inside the festival grounds, plan out one or two meals for each day you're there.
Don't have a portable stove or a grill? Bring the following to make sure you have something to eat: bread, peanut butter, jelly, lunch meats, cheese, condiment(s), beef jerky (make your own here), and trail mix (or you can be a real man and eat Chef Boyardee cold). You could also bake a pizza the night before you leave, Ziplock-it, and eat it cold for dinner on the night you arrive.
Recipe Idea: Pre-assembled skewers with your choice of vegetables and protein is a great and easy meal idea to keep your juices flowing. Bell peppers, onions, broccoli, steak, chicken — everything is on the table when you're cooking kebabs.
Drinks vary based on personal preferences, of course, but they're definitely easier to prepare than food. All you need is a cooler to keep beer, water, and mixers cold; cups to mix in; and your alcohol of choice for recreation.
According to advice we received from a Canadian camping neighbor at Sasquatch! Music Festival, Saturday mornings are dedicated to mimosas. They're easy going and uplifting after your first, maybe second, full day of shenanigans. Or you could get your day started with coffee and a splash of Maker's Mark.
Essentials
Water: Staying hydrated is priority number one. Bring ample amounts of drinking water to hold you over for the weekend. The grounds will have water available, too, but it's best to come prepared.
Light: As we mentioned, most festivals are in remote areas. With remoteness comes darkness, so you'll want to bring a flashlight or keychain flashlight to help with trips to the bathroom. Having a lantern or portable light is also useful at camp. We like Hydralight for its long-lasting power and the fact that it generates its energy from a chemical reaction with just water. If you have an iPhone, a portable charger to make sure your phone stays alive, and a bottle of water, Gatorade, or just about any kind of bottle filled with liquid, use the flashlight accessory on your phone to illuminate the bottle.)
Portable charger or car charger: It's easy to get lost in a crowd of thousands of people in a new place, so you'll want to bring a phone charger to make sure you can stay in contact with your crew, or simply find help if necessary. If you want a hardcore charger that can not only power your smart phone, tablet, camp lighting, and can even charge a full-sized laptop up to two times, then opt for myCharge Portable Power Outlet charging hub and inverter. With this big boy, you and your festival compatriots will always have enough juice in your phones to capture that fuzzy, at-a-distance video of Drake squawking.
Wipes: If you don't want to pay to shower, having wet wipes to use for cleaning up yourself or simple sanitization after using the bathroom is something that's easily forgotten. Goodwipes offers great wipes that'll help you in shower-less situations.
Sunscreen: This is a no-brainer. If you're going to be in the sun all day, all weekend — bring sunscreen that will protect you.
Deodorant: Dancing leads to sweat. Sweat leads to BO. Again, deodorant is a no-brainer.
Extra toilet paper: You never want to be that guy who gets up to take a dump in the middle of the night and the port-o-potties are out of the white stuff.
Mosquito Repellent: If you're one who tends to get eaten alive, bug spray is absolutely essential. Or, if you're not into coating your body in chemicals and insecticides, try Thermacell's Radius Zone Mosquito Repellent. This handly little doodad is portable, has a rechargeable batter, and emits a scentless repellent that covers an area of 110 square feet, meaning cuddle time post-show around the fire need not be a bug-bitten blunder. But, if you do happen to get bit to hell by those ubiquitous little bastards, you'll definitely want some cortisone cream or this fancy piece of thermopulse technology called Bite Helper that takes the itch out of the bite.
Tarps: These work wonders in terms of blocking out wind from your campsite or protecting you from the sun, the rain, sandstorms, basically anything nature can throw at you.
(Note: For a more thorough list of camping gear and essentials, check out our comprehensive packing list here.)
Car Clean-Up
If you're car camping, make sure you have the necessities to take good care of your car throughout long drives, dusty terrain, and good company. Thankfully, century-old car companions at Meguiar's know what your car needs after such a trek.
You'll likely be driving a few hours, so the chances of collecting bugs and gunk on your windshield is high. Meguiar's heavy-duty bug and tar remover makes the clean-up as easy as pie.
A weekend full of food, body odor, and scents of pure fun is sure to linger on well past you get home. You can freshen up the air with an odor eliminator and carpet-cloth refresher to rid your car of this inevitable stench. Your friends will thank you later.
Lastly, make your car glisten again with Meguiar's waterless wax and microfiber towels. This is a quick and simple way to make sure your car doesn't stand out like a sore thumb in the parking lot.
Article originally published July 14, 2017. Last updated March 17, 2018 by Bryan Holt.
Editors' Recommendations