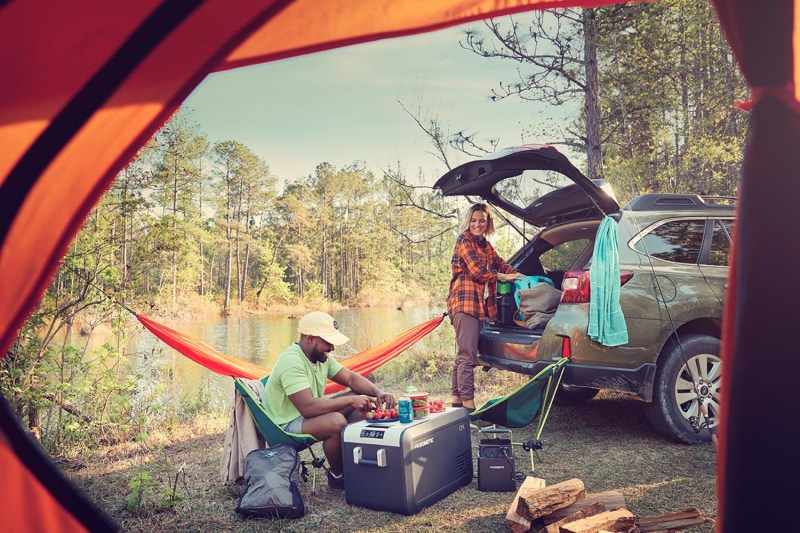 Camping sure does require a lot of "stuff." Even the most bare-bones backcountry setup means packing all the essentials, such as clothing, toiletries, food, water, sleep gear, a first aid kit, fire-building sundries … and the list goes on. If you've tried out camping, you'd know this. Car campers, and even "soft" campers (i.e. those who aren't into roughing it), know that it's important to bring a warm sleeping bag, a comfortable sleeping pad or air mattress, and maybe plenty of beer. You should have a mental or handwritten checklist of everything you'll need for a weekend away.
Related Guide
This list isn't about those must-have items you're already aware of that should be packed, though. What we've rounded up below are the premium gadgets that level up your camping experience well above the ordinary. Some are big or heavy, some are pricey, and none of them are essential. Call this gear for luxury camping, "luxe camping," even "glamping," if you like. This is the best luxury camp gear to buy when money, weight, and space are no objects.
Dometic CFX3 45 Powered Cooler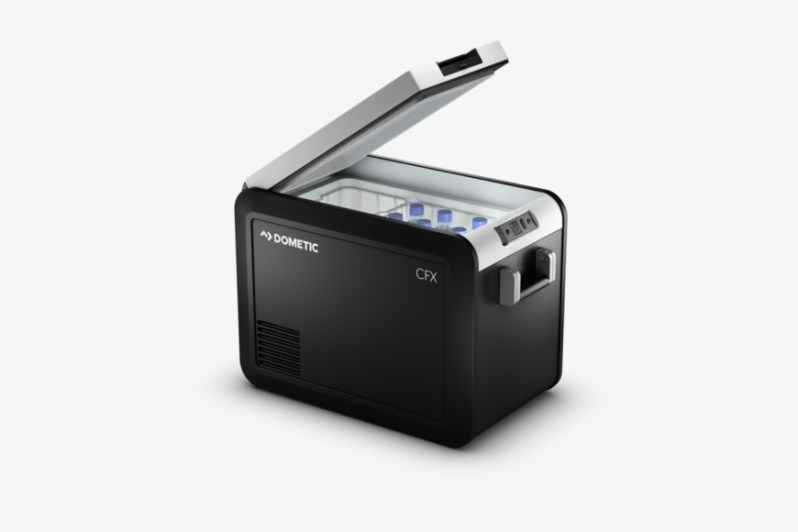 Leave the traditional cooler at home — luxury camping deserves a legit portable refrigerator. Having chilled beer, wine, meat, and snacks at the ready at your campsite can truly upgrade your outdoor experience to the next level. Dometic's CFX3 45 fridge (which the brand modestly refers to as a "powered cooler") is compact enough to toss in the back of your SUV or truck yet large enough to stash food and drinks for two people for at least a long weekend. The selectable front display allows for dialing in your preferred temperature to as low as -7 degrees Fahrenheit. It's also sleek, durable, and Bluetooth-connected, so you can keep tabs on the fridge's interior temperature wirelessly without leaving the comfort of your camp chair.
Jackery Explorer 500 Portable Power Station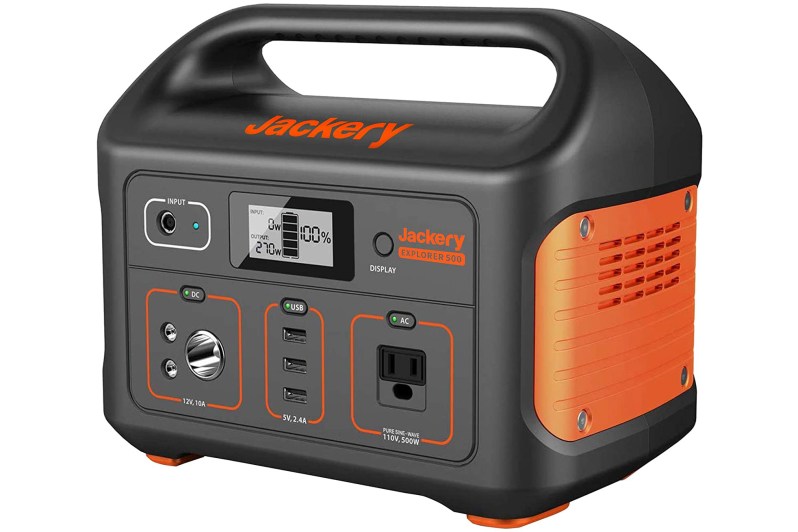 In order to power your fridge on the go, you'll need a reliable power source. Jackery is a perennial favorite among overlanders and hardcore campers due to the brand's entire line being lightweight, reliable, and powerful. The Explorer 500 Portable Power Station is enough to keep most couples going for at least a few days off-grid (including occasional battery top-ups by running your car's engine). Its 518Wh battery capacity is ideal for running your portable fridge and keeping your smartphone, tablet, and other essential gadgets charged while camping. It's also a great tool to keep in your car or home for emergencies.
Gozney Roccbox Pizza Oven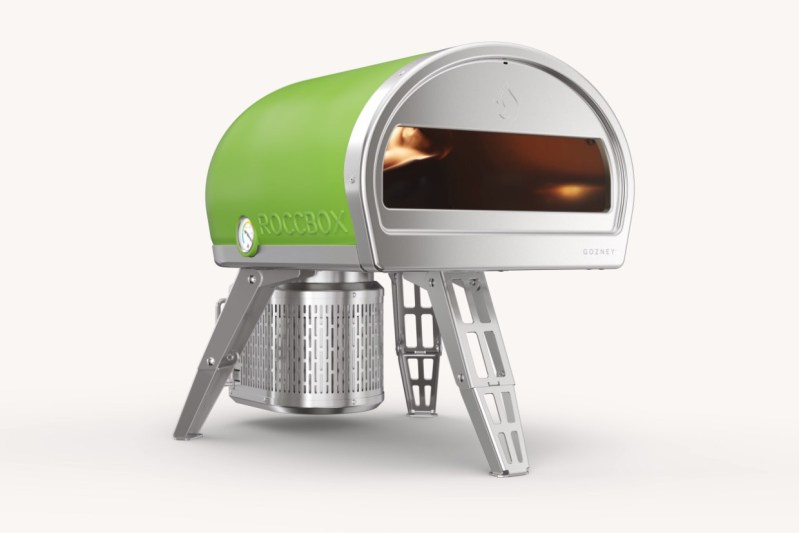 Taking your outdoor "kitchen" experience to the next level isn't just about chilled bacon and beer. If you want to seriously impress your friends, significant other, or family, how about prepping fresh pizza under the stars? Roccbox is a restaurant-grade portable pizza oven capable of turning out homemade Neapolitan-style pizzas in just 60 seconds. The gas burner is cleverly engineered to burn like a true wood flame with blazing hot temperatures up to 932 degrees Fahrenheit — ideal for wood-fired-style pizzas. With the optional wood-burning accessory, the Roccbox can cook not only pizzas but also wood-fired steaks, chicken wings, charred veggies, and more.
Good To-Go Gourmet Camp Meals
If you're not a budding chef or cooking isn't remotely relaxing to you, the idea of prepping and cooking a pizza while camping probably sounds daunting. If Doordash isn't an option at your campsite, gourmet camp meals are a great alternative. We're not talking about the spaghetti-and-meatballs fare found in typical freeze-dried backpacker meals. Good To-Go makes some of the best, tastiest, and most authentic dehydrated food we've ever tasted. The brand's catalog includes legit international eats, like Thai Curry, Bibimbap, and Chicken Pho. We can wholeheartedly recommend them all, but grab a Weekender Pack with one breakfast and two entrees if you can't decide.
Nanopresso Portable Espresso Maker
Pretending to rough it in the front-country doesn't mean you need to forego your morning espresso. The Nanopresso is an ultra-portable espresso maker that delivers piping hot, cafe-quality espresso using only water, high-quality beans, and a little elbow grease. It's lightweight and packs down smaller than a Nalgene bottle. Upgrade to the optional Barista Kit for the accessories to make double espressos and more.
Marshall Kilburn II Portable Bluetooth Speaker
For some campers, there's nothing sweeter than the sound of silence in the great outdoors. If you appreciate a little music to set the mood, however, Marshall's all-new Kilburn II Portable Bluetooth Speaker is a great addition to any luxury camp setup. It lasts more than 20 hours on a single charge and streams wirelessly from up to two connected devices within 30 feet. The water-resistant housing has you covered in the event of an unexpected shower. Additionally, it delivers that legendary Marshall sound and features a sharp vintage design to boot.
Airstream Supply Co. Bear Buddy Double Chair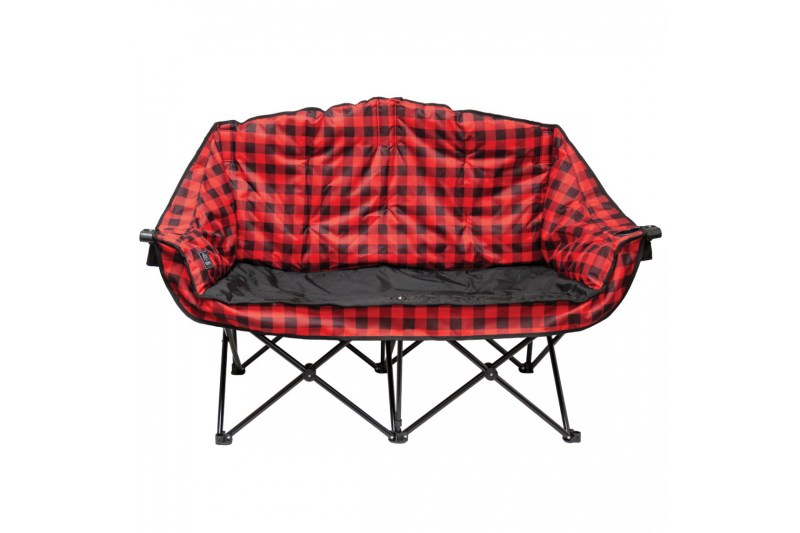 Luxury camping is all about keeping as comfortable as possible, even in the outdoors. In the winter, that comfort revolves mostly around heat. What better way to keep warmer around the campfire than by cozying up with your significant other in the same chair? Forget ordinary camp chairs. Airstream Supply Company elevates the relaxing-'round-the-campfire experience with a legit two-seater camp couch. Its Bear Buddy Double Chair by Kuma is nearly 5 feet wide and rated for up to 500 pounds. Plus, dual built-in beverage and stem glass holders ensure your favorite tipple is always within easy reach.
Woolly Mammoth Woolen Company Merino Wool Camp Blanket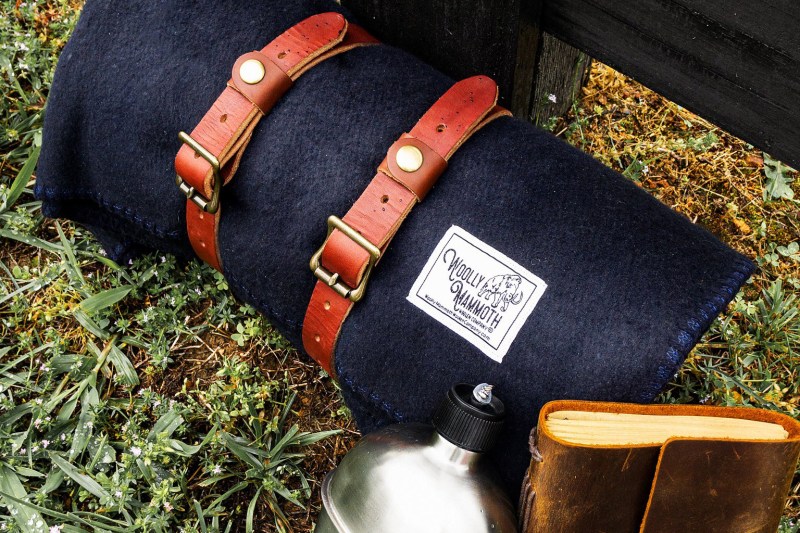 As human beings, we're hardwired to love bundling up by a fire. That's why a good blanket is a must-have for any self-respecting camper. Woolly Mammoth Woolen Company's Extra Large Merino Wool Camp Blanket is the solution. Measuring 90 inches by 66 inches, it's ample enough to cover you and your significant other (and probably your spoiled dog, too). The premium virgin merino wool construction means it's naturally durable, fire-resistant, quick-drying, and, most importantly, toasty warm even without a fire.
Barebones Living Railroad Lantern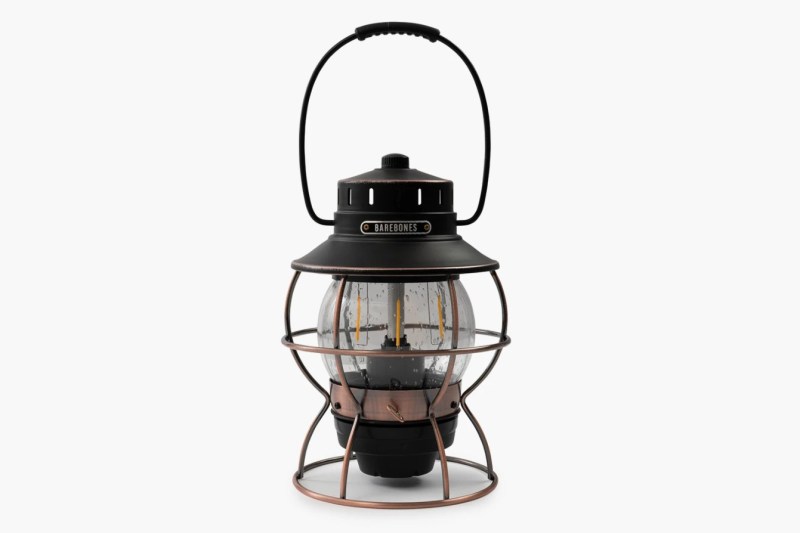 The concept of luxury is often defined by the details. Set the stage for your luxe camping experience with Barebones Living's Railroad Lanterns. The antique-inspired aesthetic is a modern take on a classic Union Pacific railway lantern. This updated version features seeded glass and sharp, copper accents. To bring it into this century, it also includes an internal, USB-rechargeable battery and an Edison-style LED bulb to illuminate your outdoor space with a soft, warm glow.
Travel Bartender Kit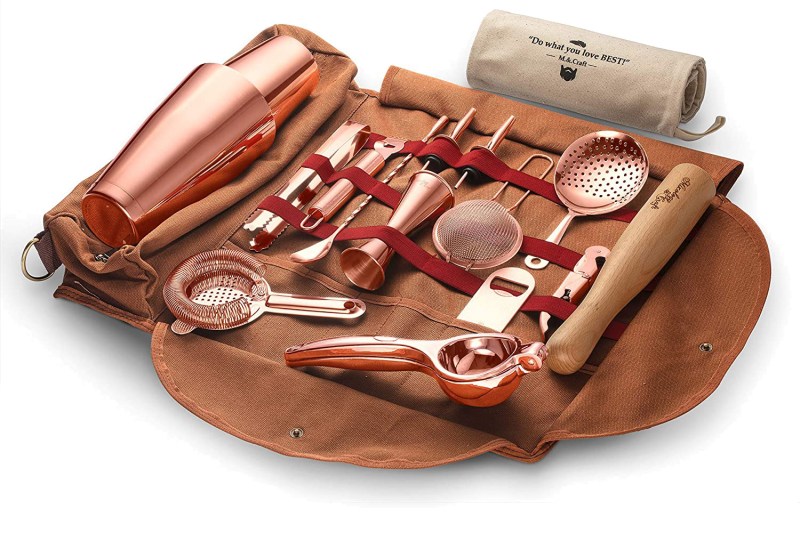 It's a scientific fact that chilled beer, mulled wine, and bourbon all taste better outdoors. If you fancy a proper al fresco cocktail, come prepared to your camp with a complete travel bar kit. This handsome 17-piece set from Mixology & Craft Store includes premium accessories like a cocktail shaker, muddler, strainer, jigger, and more. Every piece is finished in shiny copper, and the entire set rolls up in a stylish, vintage-look bag.
Korchmar Twain Leather Weekender Bag
If you're going all-in on a luxe camping setup, you need a worthy bag for stashing your clothing, bourbon, smoking jacket, and pipe. Korchmar's 22" Weekender Series is classy, stylish, and timeless — the perfect accompaniment. The waxed canvas model with leather handles and trim exudes a rugged, adventure-ready aesthetic, while the flagship leather edition boasts a more sophisticated look that's equally at home in the city, at your Montana ski chalet, or tucked into the hatch of your SUV at a front-country luxury campsite. Every Korchmar bag is handcrafted in the USA using the finest premium-grade leather and materials.
Article originally published December 2019 by Chelsea Batten.
Editors' Recommendations