When you're serious about snow sports, your interest goes beyond your time on the slopes. Sure, while the lifts are running, there's no better way to show you're basically one of the locals at that little-known ski hill than shredding the best runs and finding those hidden lines. But when the day's shredding is over, the true ski-bum — or would-be ski-bum — doesn't retreat to the warmth of a bar and spend their thrifty dollars.
No, the true skier or snowboarder is at one with the resort. As the parking lot clears, you can see them enjoying that mainstay of adventure sports enthusiasts all around the world: Tailgating. A cooler of beers, a few camping chairs, and a good crew hanging out under the stars, reliving those moments from the day — what more could you want? Well, you can't just make your campfire on the ground, so how about the best firepit on the market?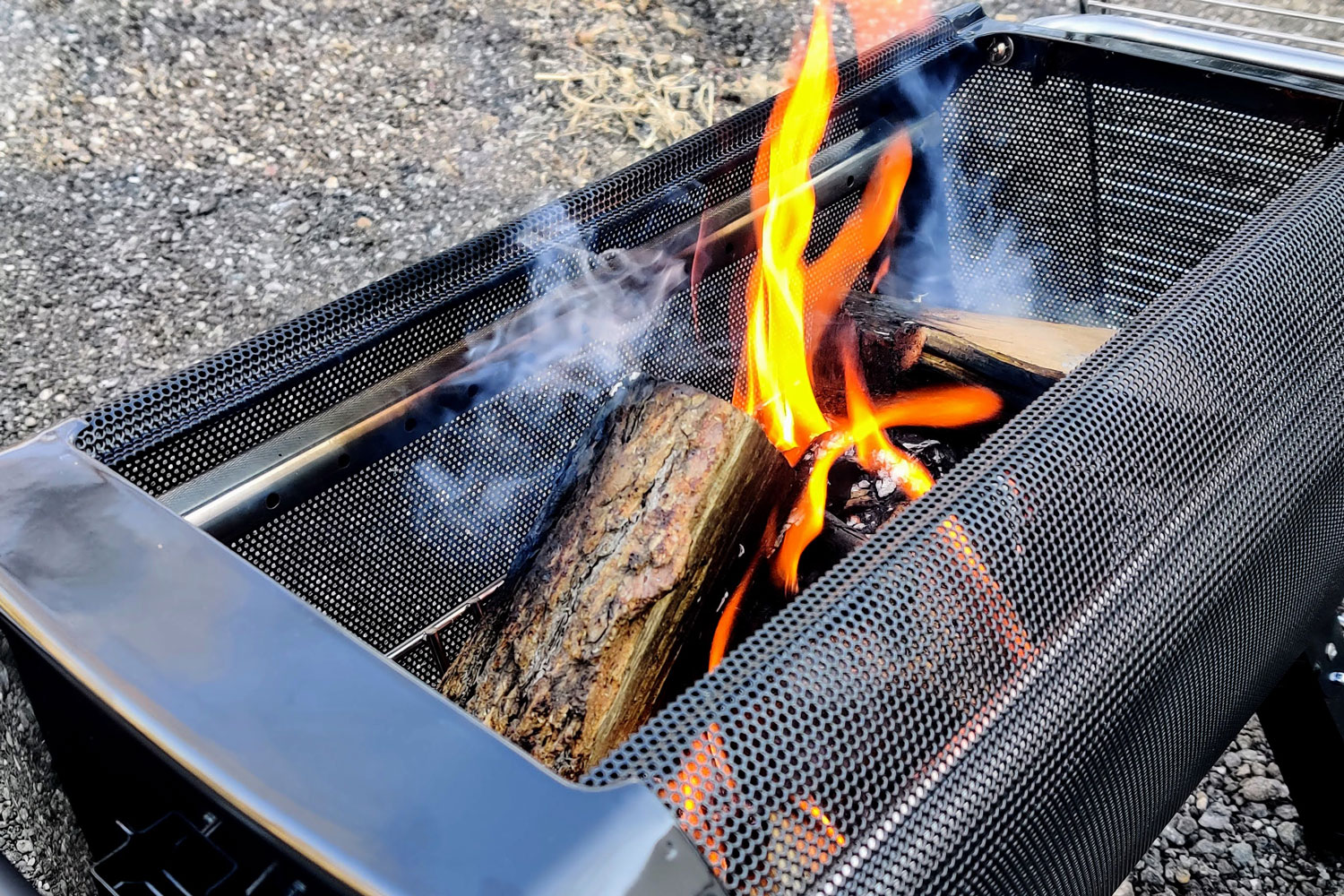 We ski bums have grown up a little, though, haven't we? Just like how we've updated our snowboarding gear from that ratty old setup we bought in a thrift store that we promised ourselves we'd never part with, it's about time we upgraded our tailgating setup. It's true that once you've experienced sitting outside around a fire with the stars overhead and the snow all around you, there are very few other places you want to be. But if we've learned one thing, it's that being cold and pretending it's not an issue is the teenager's domain. Us? We'd rather wear quality snow gear and have a good time.
The BioLite Firepit+ is one of the most advanced firepits on the market. It's perfect for winter tailgating or even having lunch breaks where you want to chill out, warm up, and eat some good food without hitting up the resort food halls or restaurants.
"How good can a firepit be?" I hear you ask. What if it came with a built-in fan to get your fire roaring as quickly as possible? A hibachi-style grill for cooking up the perfect lunchtime burger or that post-ride steak that will have other skiers drooling as they leave the parking lot? What if you could use that same battery that runs the fan to charge your phone while you enjoy your lunch? Well, the BioLite Firepit+ has all of this in a package that fits comfortably inside the trunk of your car or the back of your truck with the rest of your cold weather gear.
Large enough to be fueled with standard cordwood but small enough not to be left at home to save space, this portable firepit packs a punch. It's this winter's must-have upgrade for your cold-weather gear setup, whether you're skiing, snowboarding, or just good, old-fashioned tailgatin' it with the crew.
Editors' Recommendations