While there's no bad time of year to go fly fishing, the sport really heats up in the summer. The long, warm days appeal to the bugs, which in turn appeal to the trout and other fish hanging out in streams, rivers, and lakes.
We're fortunate to live in a large country full of scenic and wild areas, many of which tout their share of fishable waters. Some towns, however, are so fly fishing friendly that you can spend your entire life there and never fish the same spot twice (let alone take off your waders). Whether you're an avid angler, just getting into the sport, or only looking for an excuse to get outside for the best kind of social distancing, we've got you covered.
Here are the best destinations in the land for fly fishing.
Bend, Oregon
There's so much to like about Bend, from its world-class snow in the winter to year-round craft beer options lurking around every street corner. Bend is also home to some of the best fly fishing opportunities on the West Coast. The Deschutes, a Blue Ribbon trout river, runs right through town, and there are tons of great creeks and high mountain lakes nearby to explore. Spend a day on the water here and you're pretty much guaranteed a healthy allotment of stunning Redside trout. There's a famous Salmonfly hatch on the Deschutes every spring, but there's great dry fly fishing year-round here, especially in the form of stone flies and caddis patterns.
Redding, California
With the world-famous McCloud and Klamath Rivers not too far away, Redding is an oasis for the fly fisherman. Hat Creek is just an hour's drive away and features a beloved spring creek teeming with fish. You get it all here, from fishing on the surface to casting nymphs. Big dries like drakes are excellent if you get the timing right, and it never hurts to toss a streamer around, as they tend to turn the heads of the bigger fish hanging out down where it's cool.
Missoula, Montana
Throw a dart at just about any town in the western half of Montana and you could call it a great fishing town. In short, Big Ski Country is synonymous with great fishing spots. Missoula stands out in its centralized location, with unrivaled options close at hand and a fun college town feel as an added bonus. Among the best fly fishing options within the area include Rock Creek, the Blackfoot River (one of many in the area made iconic by A River Runs Through It), the Bitterroot River, Clark Fork River, and Missouri River. That's to say nothing of the countless little tributaries and lakes that dot this gorgeous land. Check in with your local fly shop as to what bugs are out, but you can pretty much always count action with PMDs, BWOs, Adams, and, late in the summer, terrestrials like ants and hoppers.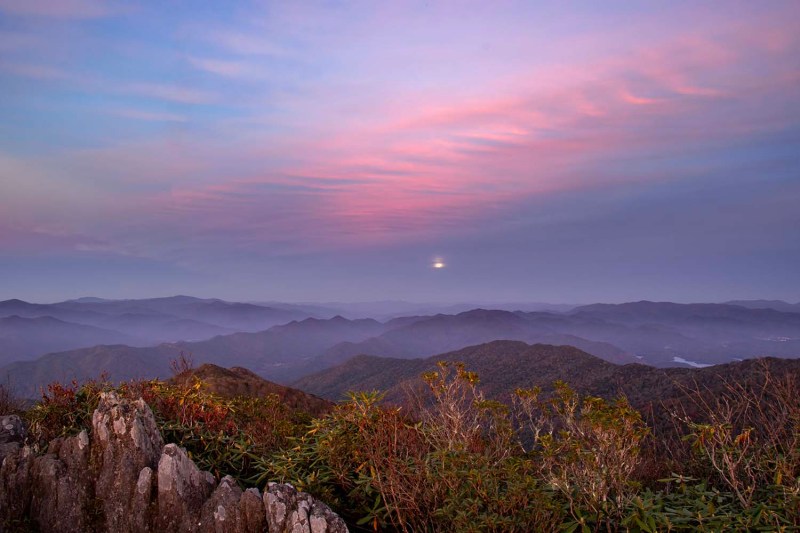 Asheville, North Carolina
Set in a who's who of fishable rivers, Asheville is a prime spot in which to get some quality fly fishing done. Anglers tend to trek out to productive spots like the Watauga, Pigeon, South Holston, and Davidson Rivers. One can drift or float the larger waters or hike into the backcountry and cast for hungry smaller fish in the many bubbling creeks. There are also bass- and catfish-filled lakes in the area.
Albany, New York
Set pretty close to the Catskills, Albany has its share of fly fishing getaways. The Batten Kill and Beaver Kill Rivers are among the most famous with their great hatches and eager trout. More intrepid fishers can head out a bit farther to stellar fisheries like the Neversink River for robust brown trout. Closer in, creeks like the Onesquethaw and Hannacroix can provide very productive days.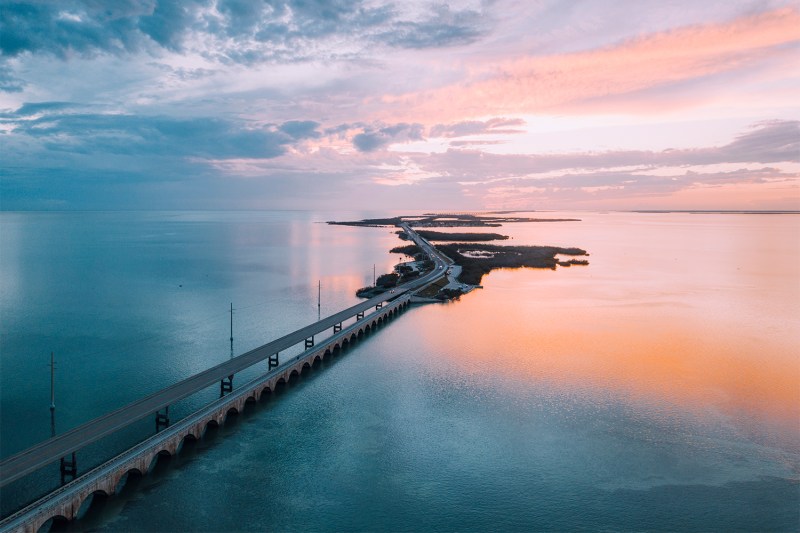 The Florida Keys
The Keys are known for deep-water boat fishing, but there are also tons of shallow areas ideal for flats fishing. These tropical spots are home to schools of bonefish, which fight like crazy once hooked. Big Pine Key is the stuff of legends, but there are lots of great spots in this sun-soaked paradise where one can fish for hungry tarpon and permit, among other species. Wading is possible, but you'll cover more ground with a floats boat (and perhaps a guide if you don't know the area).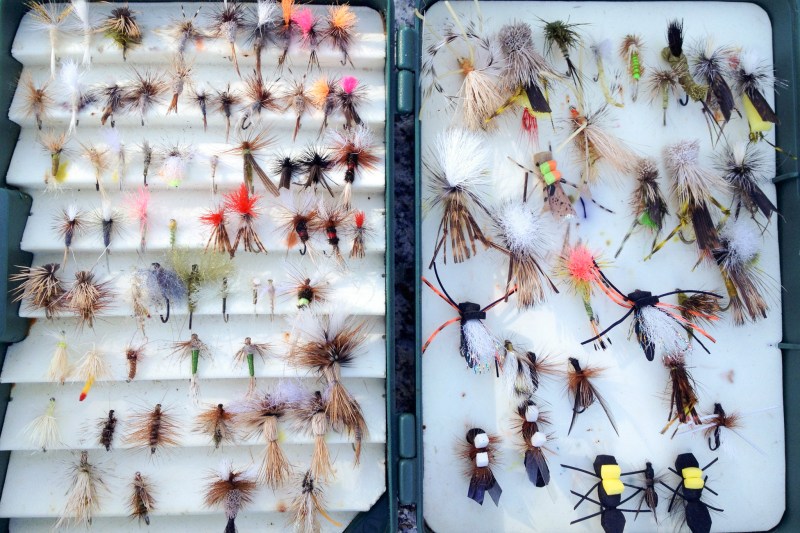 Viroqua, Wisconsin
A top destination not just in the Midwest but nationally, Viroqua is a small town with big fly fishing options. The area has hundreds of miles of trout water and is home to more than 60 spring creeks. It's no wonder why it's often labeled "the Montana of the Midwest." After other species? The immediate area is home to walleye, pike, pan fish, and more.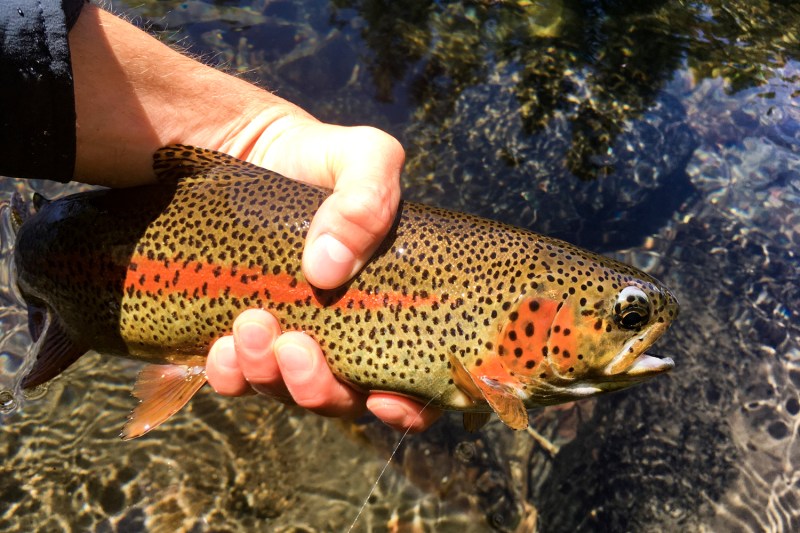 Colorado Springs, Colorado
Like Bend and Redding, Colorado Springs is situated near some very sought-after water. The South Platte is home to a flourishing trout population and even a good salmon run in the fall. The biggest fish here are often caught on the smallest flies, like midges and tiny mayflies. The Arkansas River is another great option, with a broad spectrum of water styles ranging from meadows and deep banks to quicker water with rocky runs and pools behind big rocks. There are plenty of great reservoir fly fishing gems in the area too.
Next time you're perusing the web for "good fishing spots near me," consult this list and see what sticks out to you. Need another nudge to get out on the water? Here's a beginner's guide to fly fishing and a piece on tying your own flies. From an angling standpoint, there's hardly anything better than catching a fish on a fly that you created.
Editors' Recommendations