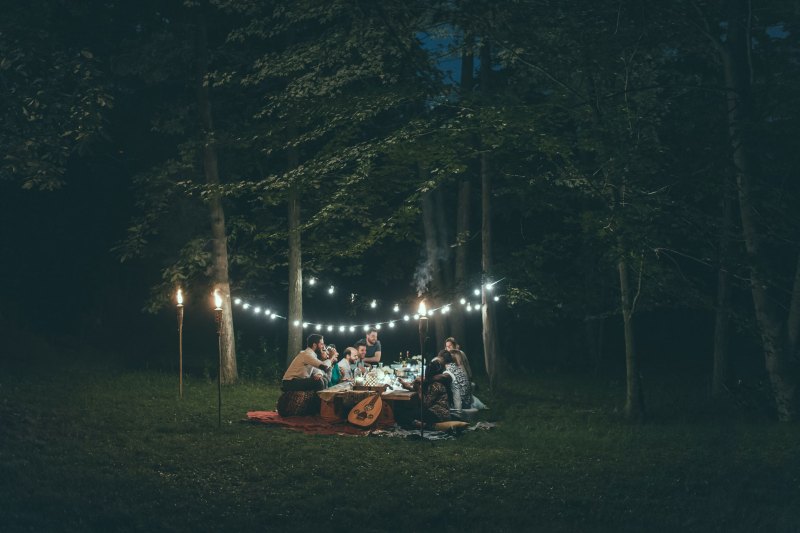 Last year will go down as one of the strangest of our generation. Things are slowly returning to normal, but we're not out of the woods yet. Businesses, local governments, and even entire countries are still encouraging caution. That's left a lot of us feeling stir-crazy. Camping and RV'ing are two great options for the adventure-starved. But, for the most cautious among us, even those may be a little too adventurous. The solution? Backyard camping.
You've seen the photos on social media: Families picking up roasting sticks to toast marshmallows, couples kicking back while a movie plays on a sheet hung from the eaves and, of course, tents set up in backyards, walk-out basements, even on high-rise roofs. Sure, we might have scoffed at it in the past. Now, backyard camping is getting us through. For hardcore outdoor adventurers, backyard camping may seem like a poor substitute for the freedom and excitement of "real" camping in the wild. But don't knock it until you've tried it. Here are a few of our favorite ideas for camping out in your own backyard.
Backyard Camping Ideas
Each of these ideas is enough to take your backyard to the next level. Combined, however, they can create a backyard camping oasis that rivals even the best front-country camping experience.
Build a Fire
Few ills can't be cured by just slowing down and relaxing around a fire. That's why building a fire is an essential part of every camping experience, whether in the backyard or the backcountry. If you don't already have a fire pit, check out the portable options from Solo Stove, like the Yukon. At 27 inches across, it's large enough for backyard camping but compact enough to take car camping.
Light It Up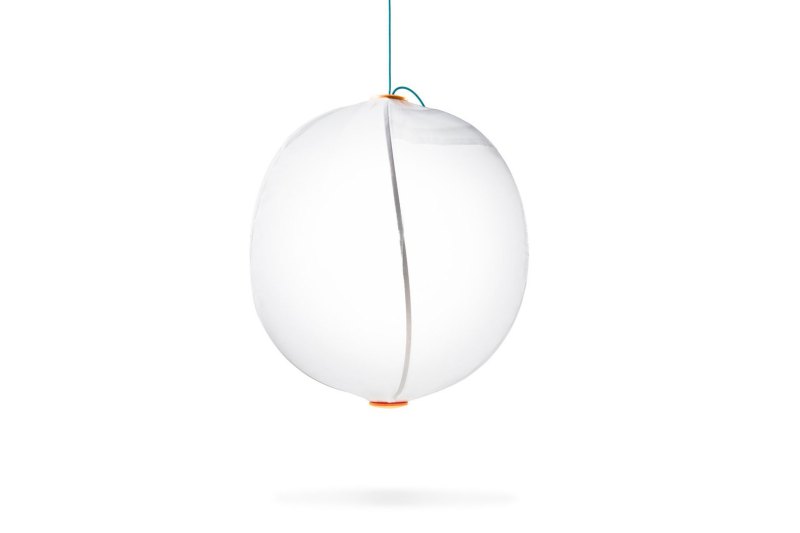 Lighting can make or break a campsite. Under bad lighting, it can feel like you're eking out a post-apocalyptic wilderness survival drill, while great lighting can create a soft, dreamy atmosphere worthy of an engagement proposal. The key is to get creative. Biolite's line of outdoor and camp-centric lighting is designed to illuminate your campsite beautifully. Start with a few packable fabric SiteLight Lanterns, then line the edges of your camp with fairy lights for the perfect ambiance.
Enjoy a Night at the Movies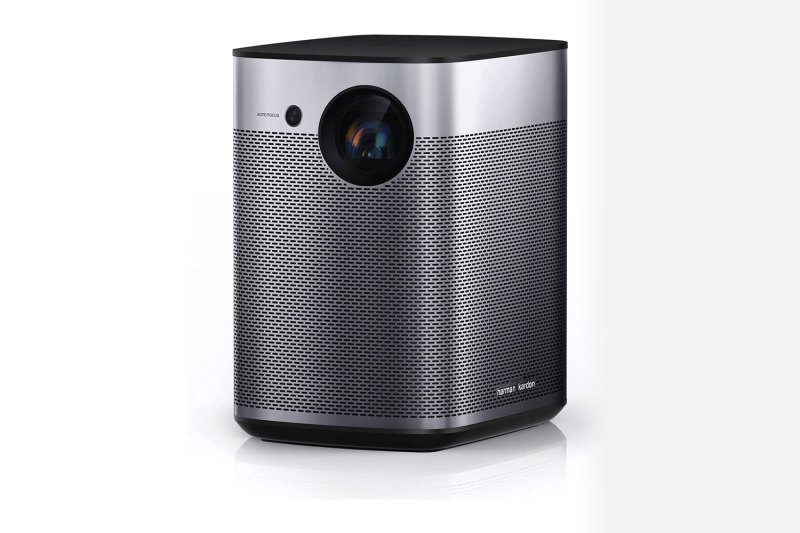 For a unique twist on the classic drive-in date or a movie night with the kids, turn your backyard into a legit outdoor theater. XGIMI's Halo is an ultra-portable projector that's not much larger than a toaster. It's powerful enough to project a massive display of up to 300 inches at 1080p on outdoor screens, sheets, or even the side of your house. Plus, built-in Harmon Kardon audio helps bring even the biggest, most cinematic flicks to life. Just add popcorn, snacks, and a few outdoor blankets.
Arrange an Outdoor Concert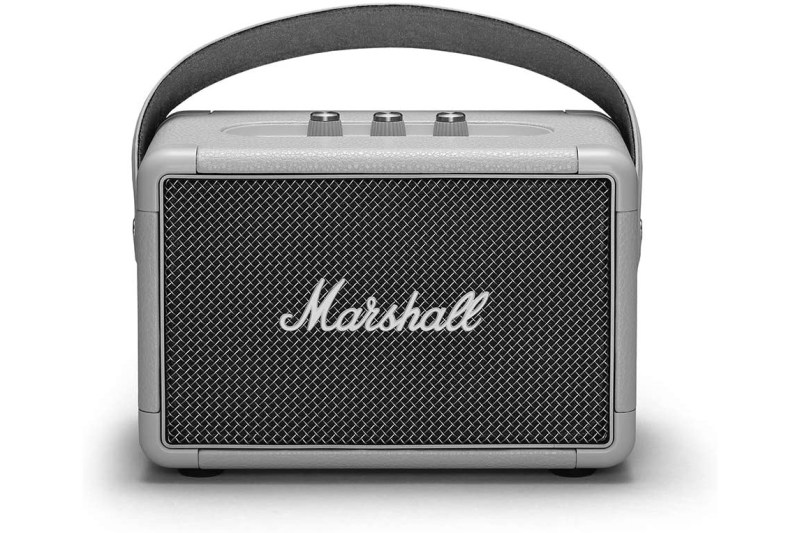 One great thing about backyard camping at home is that nobody can complain about your loud music spoiling their outdoor experience. Grab a compact speaker like Marshall's Kilburn II Portable Bluetooth Speaker and plan an open-air concert with a perfectly curated playlist. If you're musically inclined, swap out Spotify for easy guitar songs, a harmonica, pots and pans, or a howling pup, and make your own music under the stars.
Share Your Outdoor Skills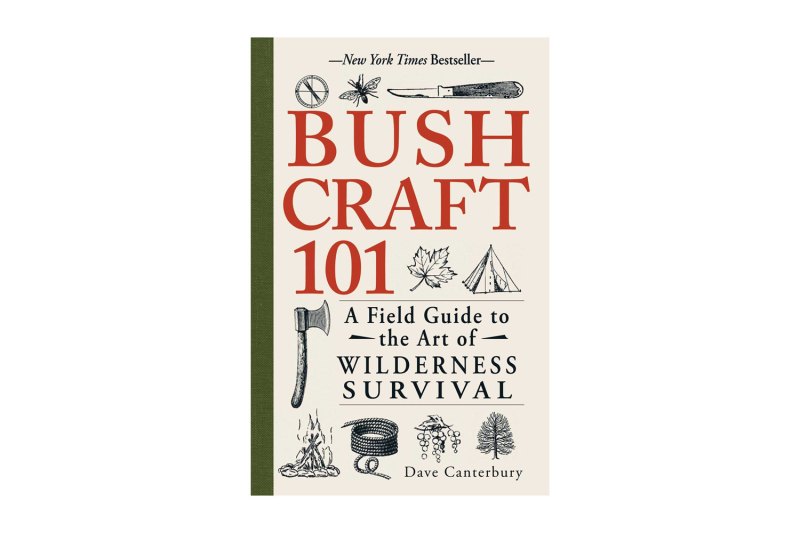 Sharing your knowledge of the outdoors — whether it's how to read a map, pitch a tent, or identify odd plants, bugs, or other things — is one of the best ways to reconnect with nature and with your friends, family, and kids. It's also a great opportunity to pull up YouTube tutorials or crack a copy of the timeless Bushcraft 101: A Field Guide to the Art of Wilderness Survival and learn a few new skills yourself.
Plan Your Next Adventure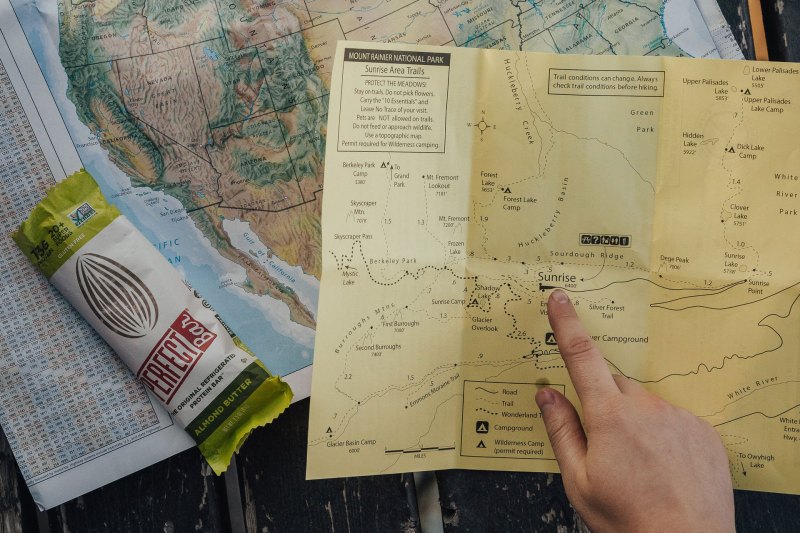 If backyard camping makes you wistful for the real thing, embrace the wanderlust. Start planning your next wilderness adventure. We love Fjallraven's Nature Is Waiting microsite that provides stories, virtual tours, videos, and even a guided meditation, that all help you connect with nature from your own home. The National Parks website offers similar inspiration with virtual tours, soundscapes, baby animal videos, binge-worthy stories from our park system's history, and even a quiz to find the perfect National Park match for your personality and interests. To continue designing your dream camping trip, browse platforms like PitchUp and The Dyrt for user-reviewed sites and outdoor activities around the country.
Why Backyard Camping?
There are three main reasons why backyard camping is almost as good as the real thing.
You're Reconnecting With Your Gear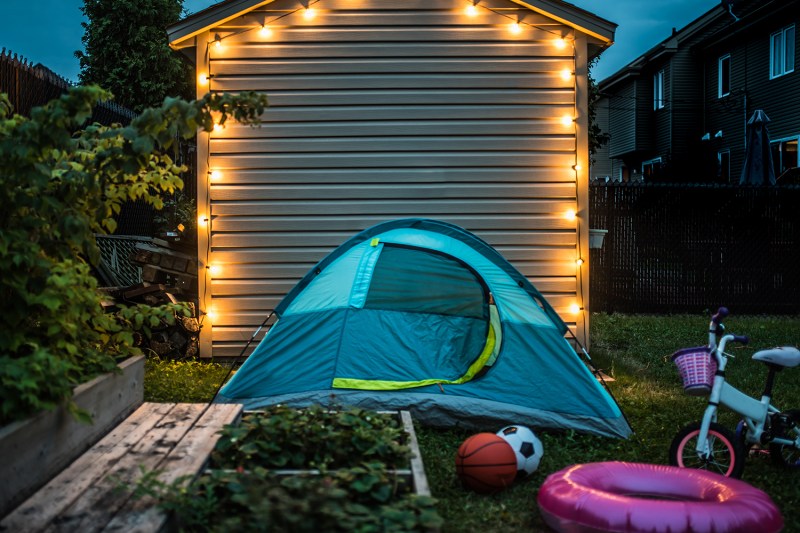 The idea of "connecting" with a pair of hiking boots or trekking poles might seem odd to some. But, for outdoor lovers, the excitement of Christmas morning has nothing on the thrill of opening up your camp box at the start of the season. Doing inventory, reorganizing, performing maintenance, and finding excuses to buy some sweet new gear — it's all part of the fun, even if your trip is still weeks away.
You don't need a tangible plan or even a destination to enjoy that experience. Just airing out your gear and setting it up will get your heart pounding and your brain buzzing as your sense memory fires up your imagination. Bury your face in your favorite fireside blanket and inhale the smoke of a hundred summer nights. Rediscover the unparalleled comfort of your faithful old camp chair. And you already know how good canned provisions taste when they're cooked over an outdoor stove.
In the words of one of our favorite outdoor brands, Fjallraven, "Emotional longevity is the best form of sustainability." Spending time with your trusty gear — even in your backyard — is a powerful way to set your outdoor adventure priorities where they belong: On the experience, not on nifty new gadgets.
You're Sharing the Fun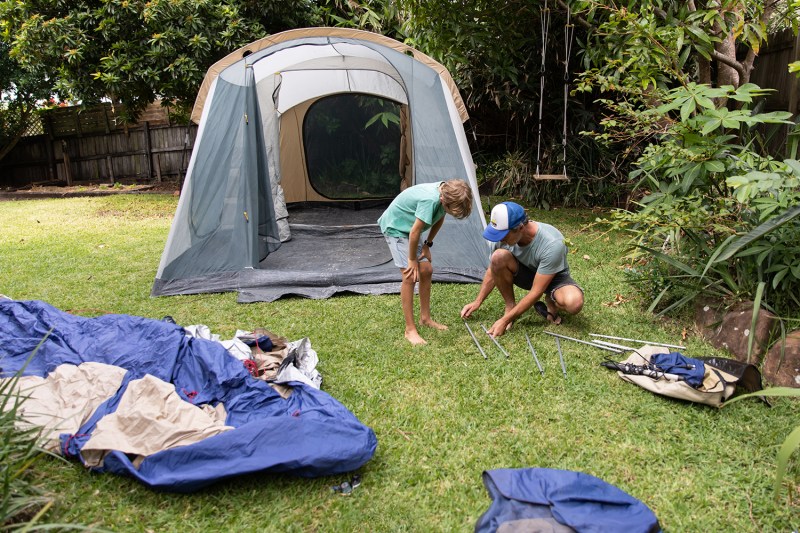 After more than a year in quarantine, most of us exhausted our creative ideas for socializing. Backyard camping, if nothing else, is a novel way to entertain yourself and others. For couples, it's a way to rekindle the magic by getting cozy in a new and unique environment. For families, it's an opportunity to teach your kids basic outdoor skills, like safely lighting a fire or setting up a tent. Even solo campers can share their experience by posting on social media with the many hashtags circulating around backyard camping.
You don't even need a backyard to get in on the fun. If you're a city dweller or your apartment is short on space, you can always set up your backyard "campsite" in whatever outdoor space your home offers. A deck, a patio, a rooftop, or even a balcony will all work just fine. Hell, you can even set up in the living room and open your windows to flood your improvised camp with fresh air. No matter how you're living these days or who you're living with, backyard camping is a surprisingly powerful way to relive wonderful memories and to plan out new ones.
You're Resetting Your Priorities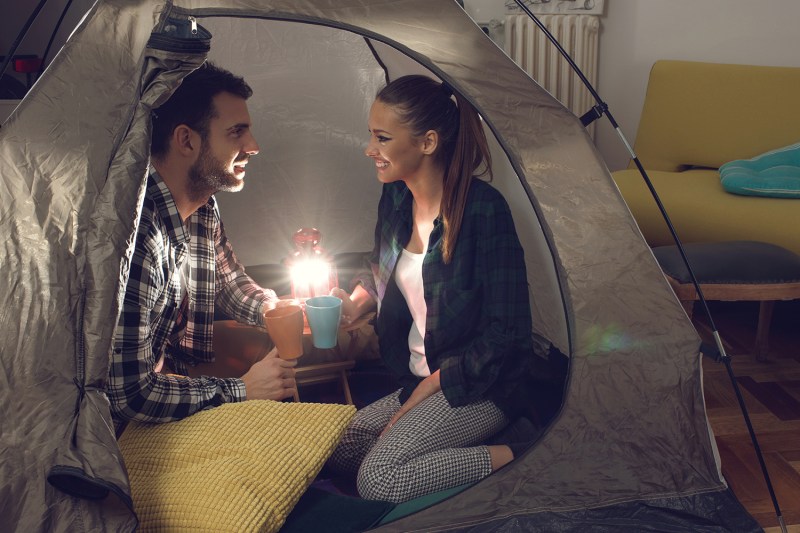 "You don't know what you've got 'til it's gone." More than 12 months of indoor isolation has made this aphorism sink in as nothing else could. It's a sad-but-true fact that even the most dedicated outdoor lovers spend far less time outside than we'd like to. We get busy. We get lazy. We don't make the plan. As a result, we only get out there once or twice before the season is over and the weather is prohibitive.
Setting up camp in your backyard or home has a curious effect. Something about seeing your gear where it doesn't truly belong — within the confines of your backyard fence or wedged between your TV and your recliner — galvanizes your resolve to get out there more. Lying in your tent and staring up at the stars from your backyard is a great way to indulge your wanderlust for now and an even better way to recommit to the outdoor life you love.
Editors' Recommendations