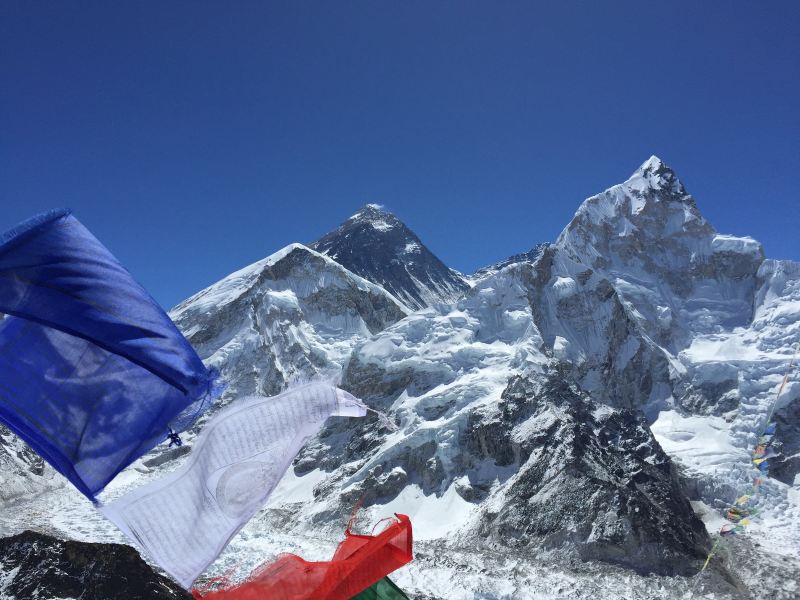 The prospect of standing on top of the world has lured thousands of mountain climbers to Mount Everest since the first successful attempt by Edmund Hillary and Tenzing Norgay 70 years ago. Commercial expeditions began in the 1990s, and since then — not counting the 2015 season disrupted by the catastrophic earthquake or the recent Covid-affected seasons — the number of climbers has increased dramatically.
Climbing Mount Everest may be popular, but the difficulty of reaching the highest point on earth should not be underplayed. Ignoring the hefty price tag associated with an Everest expedition, there's the sheer physical exertion of climbing to that altitude. Unless you plan to recreate Killian Jornet's feat of summitting twice in one week without supplementary oxygen — don't try this — then you'll need to set aside serious time for your ascent to the top of the world. So exactly how long does it take to climb Mount Everest?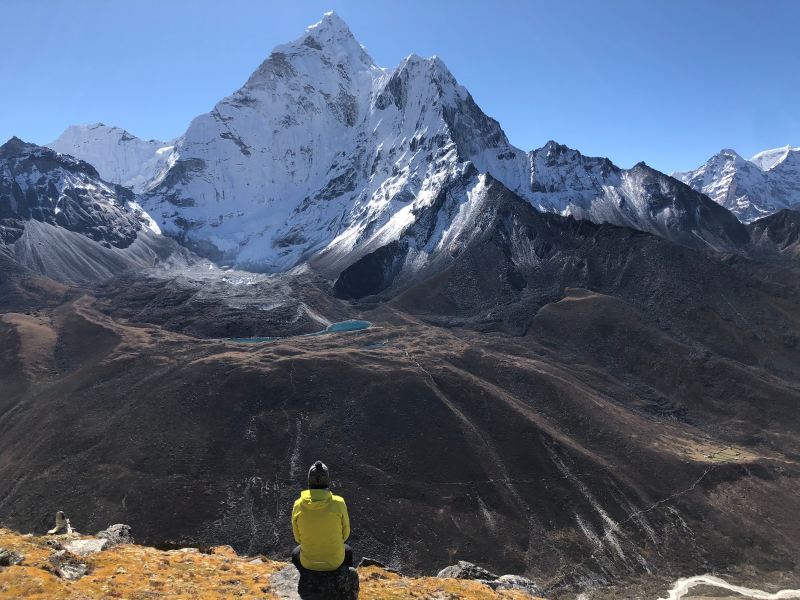 Everest Base Camp and acclimatization: 17,598 feet, 4 – 5 weeks
Once you land in Katmandhu, the clock starts. You'll probably want to spend at least a week in Nepal's capital gathering all the gear you need and organizing paperwork and permits to allow you to summit Everest. Katmandhu's tourist hotspot is Thamel, where you'll find many tour operators and gear stores, as well as bars, restaurants, cafes, temples, and plenty more to keep you busy while you wait for your permits to be rubber-stamped.
Once your paperwork is in place, it's back on a plane to fly to Lukla, where your journey up Mount Everest begins. It can take 8 to 12 days to climb to Everest Base Camp, where you'll have to spend several weeks acclimatizing to the altitude. In this period, most aspirant mountain climbers will summit several peaks around Everest, pushing their physical abilities and getting their bodies accustomed to life with reduced oxygen.
Summiting Mount Everest: 29,032 feet, 2 – 3 weeks
The push to the summit happens in a series of ascents to further camps set up on the mountain. For two to three weeks after leaving Everest Base Camp, you will work through the Khumbu Icefall to Camp One (19,685 feet), then onto Camp Two (20,997 feet) after the Western Cwm. After Camp Two, climbers begin their ascent of the Lhotse Face to Camp 3 (23,662 feet) and finally to Camp 4 (26,082 feet) over the Geneva Spur.
Camp 4 is right below the so-called "Death Zone" on Mount Everest, an ominous name for the elevation at which humans don't have enough oxygen to keep going. At this point, supplementary oxygen is a must-have for all but the uncommonly elite. The push from Camp 4 to the summit is one of the most physically and technically demanding sections of climbing Mount Everest and typically takes anywhere from 10 to 20 hours — some of this will depend on the queue at the summit.
From the summit of Mount Everest, you'll need around a week to descend back to Base Camp before heading back to Lukla and flying back to Katmandhu for a well-earned rest. All told, it usually takes two to three months for capable mountaineers with their team of sherpas to guide you to the top of the world.
Editors' Recommendations