Ready to hit a dink? Not sure what a dink is? If you're new to pickleball, a dink is like a drop shot in tennis; just clearing over the net enough to catch your opponent off guard. Pickleball may sound silly, but it is the hottest sport around these days.
While pickleball lovers may think this fast-growing sport is new, it's not. Pickleball was invented in 1965 by a Washington state congressman. Joel Pritchard and his buddy Bill Bell were looking for a backyard game to entertain their kids, and pickleball was born.
A cross between tennis, badminton, and ping-pong, pickleball has exploded in recent years, with courts popping up indoors and out all across the nation. The funny name may or may not have come from Pritchard's dog Pickles, who enjoyed running after the wiffle-like ball. If you're looking for a new sport or just want to change up your workout, pickleball is a perfect pick. Even better is joining a pickleball league.
Why join a pickleball league?
There are quite a few reasons why you should join a pickleball league, especially if you've been bitten by the bug. Joining a pickleball league will put you together with other people who share an enthusiasm for the sport. Pickleball is also a sport that spans the ages. Since it's easier on the joints, as say, running up and down the basketball court, pickleball is a sport that has longevity.
It's why it's mistakenly associated with seniors. You may have to stop playing pickup basketball because of that old knee injury from flag football in college, but you won't have to hang up the paddle. That doesn't mean pickleball isn't a great workout. It's a fabulous low-impact workout that gets the heart pumping and burns calories. Pickleball is also mentally stimulating and just plain fun.
When you participate in a pickleball league, you are meeting new people and potentially making friends, as well as connections. Pickleball leagues are also mostly seasonal, depending on where you live. So, joining a league isn't a huge year-round commitment.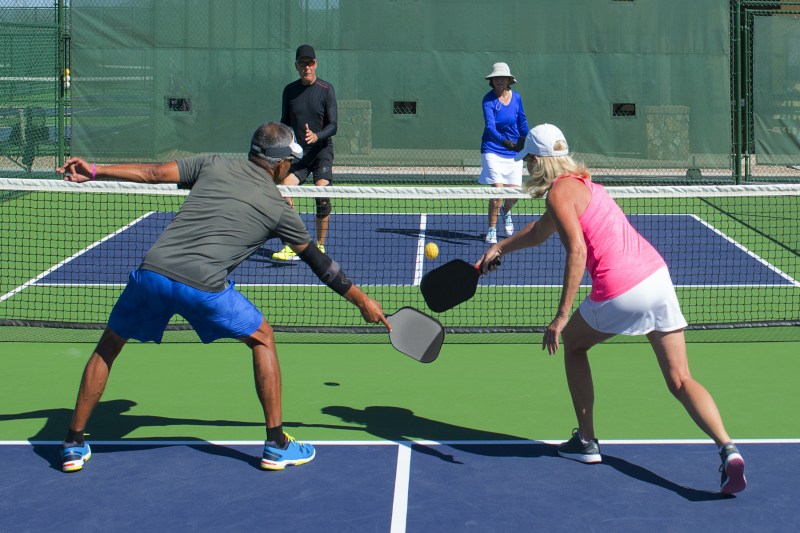 How to join a pickleball league
If you're looking to become part of a pickleball league in your community, it can be daunting, especially if you're new to the sport. Rest assured, there are plenty of pickleball leagues for novice and seasoned players. The best place to start looking for a pickleball league is online. Begin by searching pickleball leagues close to home by looking at recreation department websites in and around your area.
Another ideal place to start is by checking out local community centers. If that doesn't yield a league, then try local tennis and racquetball clubs. Since the explosion of pickleball, many tennis and racquetball clubs now have pickleball courts and leagues.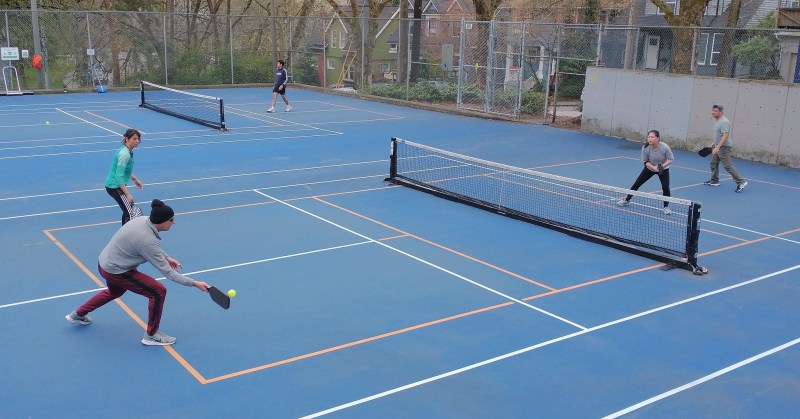 Other ways to find a pickleball league
You've been looking for a pickleball league near you and haven't found one. Here are additional ways you can find a league close to home.
Ask pickleball players at your local courts.
Check the information board at the park where you play. Leagues are often advertised.
Facebook forums like Pickleball Minnesota or NJ Pickleball Forum are ideal for connecting with players and leagues in your area.
Visit the USA Pickleball website to find everything and anything pickleball, including where to play.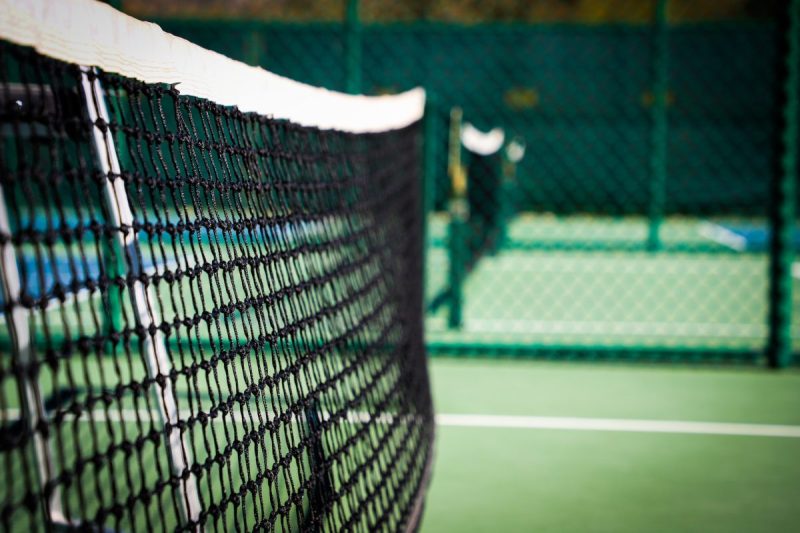 Pick up a paddle
If you've been wanting to try pickleball, do it. The sport is growing by leaps and bounds because it's fun, social, and an awesome workout. A pickleball league is an ideal way to take your game to the next level while making new friends and getting involved in your community. Finding a league near you is easy. You'll be lobbing, volleying, and getting those competitive juices flowing before you know it.
Editors' Recommendations