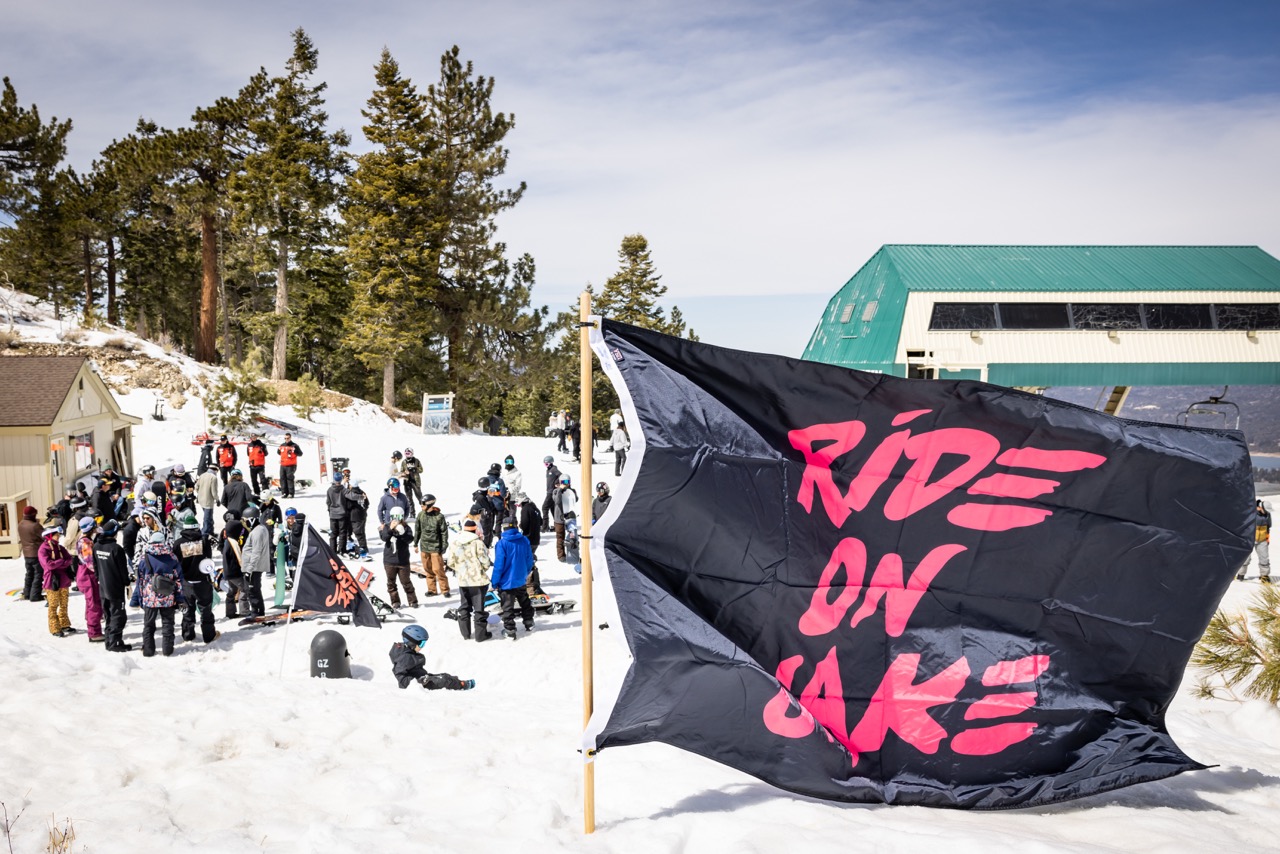 Fun fact: the original moniker for snowboarding is "snurfing." It's a mash-up of "surfing" and "snow," which was how the forefathers of snowboarding viewed the sport. (And honestly, snurfing is a bit more fun to say, we should have kept that name.) Jake Burton Carpenter, the founder of Burton snowboards, is considered by most the inventor of modern snowboarding, along with Tom Sims. Every year, Burton celebrates Jake with "A day for Jake," a loosely organized worldwide day of riding. This year, A day for Jake will be this Saturday, March 11.
In 1977, in a barn in Vermont, Jake founded Burton snowboards. The original board had no bindings; it was basically a toboggan you stood up on. A rope tied to the nose of the board was all you had, and hey – best of luck in staying on top of a board without bindings. Here's why Burton snowboards was started, in Jake's words:
I was working 12-14 hours a day and not loving it. I also (in the back of my mind) knew that surfing on snow could become a sport. So I bailed on my New York job, moved to Londonderry, Vermont and started 'Burton Boards' out of a barn in a house where I was the live-in caretaker and tending the two horses. By night, I bartended at the Birkenhaus Inn. By day, I built makeshift snowboard prototypes and tested them in the back hills of southern Vermont.
Jake passed in 2019, but the mark he left on snow sports is enduring. You can read Jake's full story in his own words, but just about everything you enjoy about snowboarding – right down to metal edges on snowboards ­– is thanks to Jake Burton Carpenter. Though there are tons of great snowboards available, the best snowboards are still made by Burton.
Resorts across the Americas, Europe, Japan, and China are holding their own events on March 11 in honor of Jake. Typically, these events are group rides down a run and a toast to Jake, but you don't need to make a pilgrimage to any resort. Celebrate Jake any way you like on March 11.
If you work this weekend, maybe tell your boss someone important passed, and you need a day off. And if you do that, maybe don't use the #rideonjake hashtag on social media.
Editors' Recommendations