In 2018, Woodford Reserve added a straight malt whiskey to its core range, joining the ranks of Bourbon, Rye, and Double Oaked. A year later the momentum continues, as the distillery just announced another new permanent addition: Woodford Reserve Kentucky Straight Wheat Whiskey. By definition, wheat whiskey must have a mash bill of at least 51% wheat. In this case, the whiskey, created by master distiller Chris Morris, is made up of 52% wheat, 20% malted barley, 20% corn, and 8% rye. What that amounts to is a soft, sweet whiskey with some butter and grain notes, and just a whisper of spice.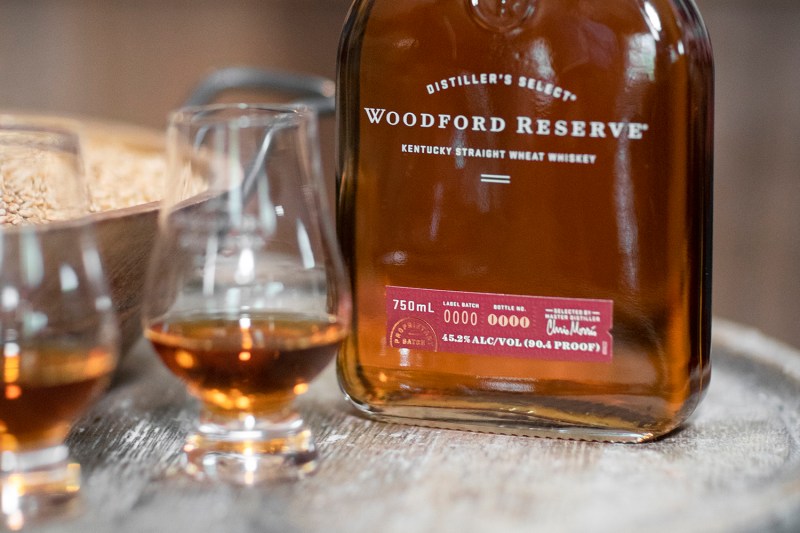 The wheat whiskey category should not be confused with the wheated whiskey category, which includes bourbon brands like Maker's Mark that use wheat as the secondary grain instead of rye to give the whiskey a mellower flavor profile. The ridiculously expensive Pappy Van Winkle and WL Weller are other well-known wheated bourbons, both of which are made at Buffalo Trace from the same mash bill. But the actual wheat whiskey category is pretty small in comparison. Heaven Hill's Bernheim Original Wheat Whiskey, a 7-year-old whiskey first introduced in 2005 (initially without an age statement), is one of the older modern examples in the category. Colorado's A.D. Laws has its Triticum Straight Wheat Whiskey, a 3-year-old spirit made from 100% Colorado-grown wheat, and Ohio's Middle West Spirits has a 3-year-old single cask Straight Wheat Whiskey made using soft red winter wheat. There are a few others, but wheat whiskey is but a blip in the greater whiskey world.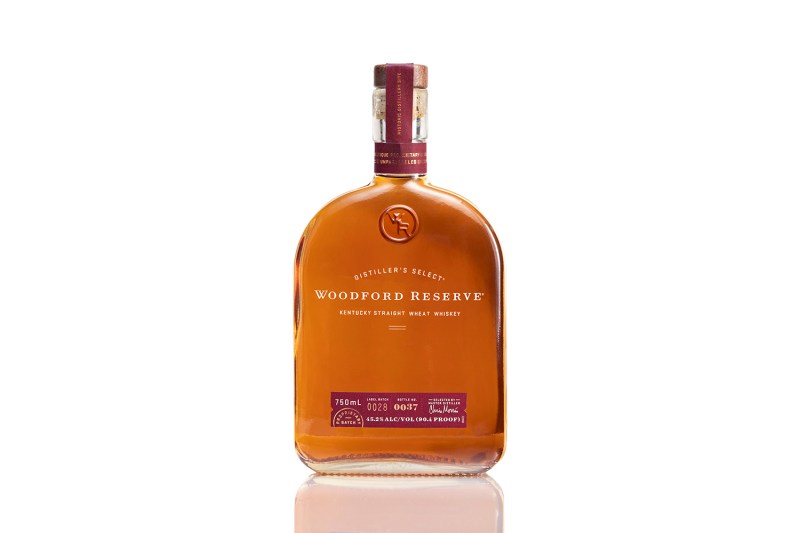 According to Chris Morris, the point of releasing this new whiskey is more about the concept and less about a trend. "Woodford Reserve's Kentucky Straight Wheat Whiskey is not focused on being a part of any specific whiskey segment or category," he said. "Instead it completes our Five Areas of Whiskey Flavor presentation concept. Our bourbon is completely balanced across the Five — sweet aromatics, spice, fruit, grain, and wood. Woodford Rye is spice forward, Double Oaked highlights sweet aromatic, Malt is all about grain and oak, while Wheat allows the Woodford Reserve fruit character to shine through."
Woodford's Straight Wheat Whiskey does not have an age statement, but given that it's labeled as straight, it's at least four years old ("straight" means the whiskey is at least two years old, and it must list its age if it's aged for less than four years). This new expression also means that Woodford Reserve can now claim to have a straight whiskey in every category defined by the post-Prohibition Federal Alcohol Act of 1935 – corn (bourbon), rye, malt, and wheat.
Woodford Reserve Kentucky Straight Wheat Whiskey is bottled at 90.4 proof and retails for $34.99.
Editors' Recommendations