For many in the wine industry, there was a defining moment that involved a very particular bottle. Over the course of a few sips, that wine changed the course of their lives, causing them to change career paths or give up prior dreams for a new, wine-soaked one. It's a tale as old as time in the wine industry, but the anecdotes are always entertaining. There aren't many liquids out there that can cause you to drop a successful role as a doctor or historian to become a sommelier, but that's the power of wine. Here are just some of the wine bottles that changed the lies of these professionals.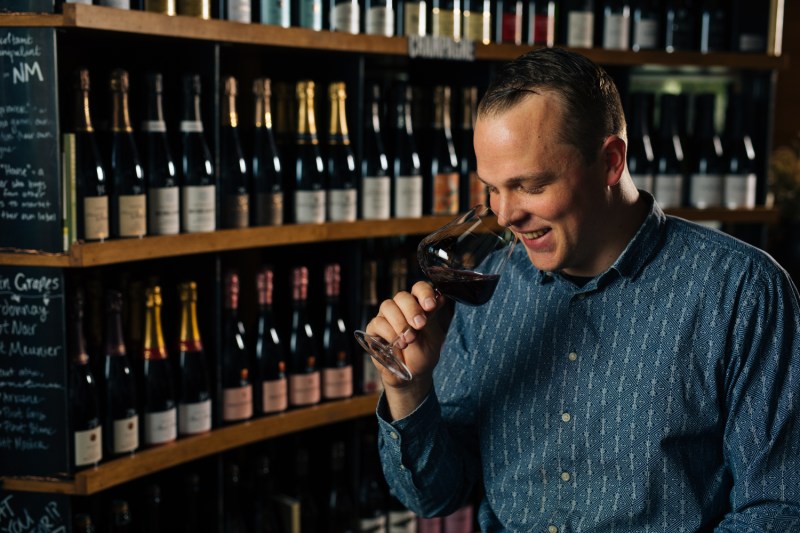 We asked some of our favorite wine professionals this question: What's the one bottle that changed your life? Here are their answers.
Josh Peeples
Peeples is the proprietor of a handful of labels, including Napa-based Elyse Winery and Institution Winery. "The experience that changed everything for me was when I visited Duckhorn Winery in 1995," he says. "I was only 18 years old and still living in my hometown of Hilton Head Island, South Carolina. The 1992 Duckhorn Three Palms Merlot poured for me by the owner, Dan Duckhorn, connected all of the dots: Great wine, great people, and allure of the business. Little did I know I'd move to San Francisco just three years later."
Matt Stamp
A longtime sommelier, Stamp is also behind Compline Restaurant. He, like so many in the trade, was blown away by burgundy. "Hands down, the 2000 fixin from Domaine Mongeard Mugneret," he says. "I was just getting started in wine and was sort of nodding along as people talked about tar and earth and grass and other strange aromas beyond simple fruit. This bottle of red burgundy made me see it clearly: A whole interlocked universe of scent in a glass of wine. It made me understand how impactful smell is in our own memories and experiences. It kickstarted my desire to learn."
Adrian Manspeaker
The winemaker and owner of Joseph Jewell Wines was moved by a wine born the same year as him. "It was my 25th birthday, and my wife and I went to dinner at Josh Ash & Co in Santa Rosa," he says. "While reviewing the wine list, the 1978 IronHorse Cabernet caught my eye. 1978 is the year I was born and, at $120 a bottle, I thought it was a really good deal considering the age of the wine. After the bottle arrived at our table, I read the back label to find that the grapes were harvested the third week of October that year — the exact week I was born. Yes, the wine was amazing, but it was all of the elements of the story that stand out to me. Wine goes beyond what's in the glass to capture a moment in time."
Megan Skupny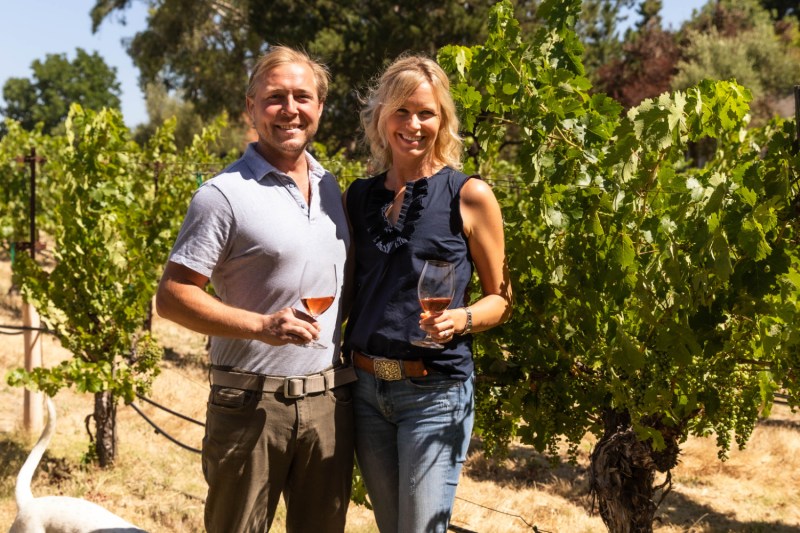 Skupny is the sales and marketing manager for esteemed California label Lang & Reed Napa Valley. For her, it all goes back to a wine that survived a fire. "It was a 2005 Peter Michael Chardonnay Belle Côte," she says. "I was working for a phenomenal lady who was opening a wine and cheese shop. Mere weeks before she opened, the place burned to the ground. The wine had been stored in a safe, so the labels suffered severe smoke damage but the wine itself was fine, just unsellable. I had started bartering a few hours of work for a few bottles of wine; I had no idea what I was getting. I was 24 at the time and was just dipping my toe into wine. I accumulated a decent collection of these smoke-damaged bottles and would enjoy them after long days of bartending. The Peter Michael, in particular, was a wine I could not get enough of. The sad day finally came when I drank the last bottle. When I went to the store to purchase more I finally found out that I had champagne tastes on a beer budget. This wine opened my naïve eyes to a whole new world. That was how I got hooked."
Peter Wassam
For wine shop manager Peter Wassam, a lesser-known northern Italian offering blew him out of the water. Now he runs the new wine shop addition to Compline Restaurant. "My early experiences with wine led me to believe they all mostly tasted the same," he says. "In 2014, however, a week after entering the industry, I tasted this bottling from the rather humble Bardolino appellation in northeastern Italy: The 2013 Le Fraghe Bardolino. I had no idea wine could show such personality and vigor. It was defined by pure pleasure, which is what wine should be all about. And it made me look at a map."
Francis Kaluga
A certified somm and general manager of Birch & Rye, Kaluga was taken aback by some iconic bubbles. "The bottle that changed everything for me was a 1996 Salon champagne," he admits. "I had always loved champagne and heard that Salon was the best of the best. While working the floor in Alaska one night, somebody ordered one of our last bottles of 1996 Salon and shared a glass with me. The minerality blew me away, as did the overall elegance of the wine and the length of the persistent finish. Tasting that wine made me even more obsessed with champagne!"
Perhaps you've had a moment like this too, or perhaps you're eagerly awaiting that moment. It's beyond belief what the best wines out there can do, so if you haven't been lucky enough to experience something like this yet, keep hunting. Wine is about discovery, and when you strike gold, the riches can be very, very rewarding.
Editors' Recommendations