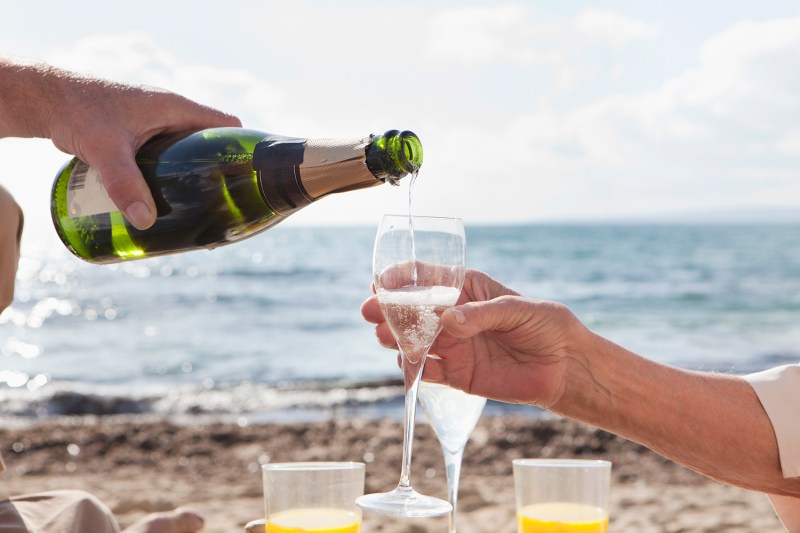 Special occasions are undoubtedly worth spending hundreds of dollars on a bottle (or a crate) of champagne. However, if you're on a tight budget and still want to celebrate without having to burn a hole in your pocket, there are also great champagne or sparkling wine bottles out there that cost less than $100. We can help you go through the wonders of wine with our guide to the most popular wines to buy in 2022 while learning wine terminology. If you can overlook the price, go for the 1959 Dom Perignon. But for those who want to save money on champagne bottles in 2022, we found the best selections with affordable prices. Here are the best champagnes to buy under $100 this 2022.
Piper-Heidsieck Cuvee Brut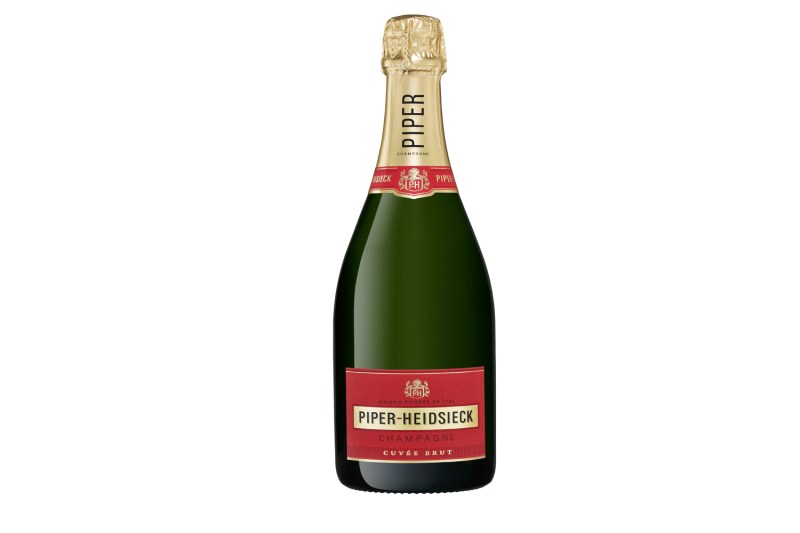 Not only are champagnes fun to drink to celebrate the first day of 2022, but they are also entertaining to open — especially when you get to finally savor the alluring taste of a fine bottle of champagne. Wrapped in vibrant gold shimmer to captivate you, Piper-Heidsieck's Cuvee Brut is a mix of Pinot Noir, Meunier, and Chardonnay with subtle traces of citrus fruits to bring you a bottle of fruity, well-crafted champagne. This mixture creates an exquisite balance that will surely satisfy your palate, tempting you to consume more of this classic drink. Indeed, a seductive bottle of champagne for light drinkers and enthusiasts looking for a budget-friendly option to pair their gourmet meals.
Laurent Perrier La Cuvee Brut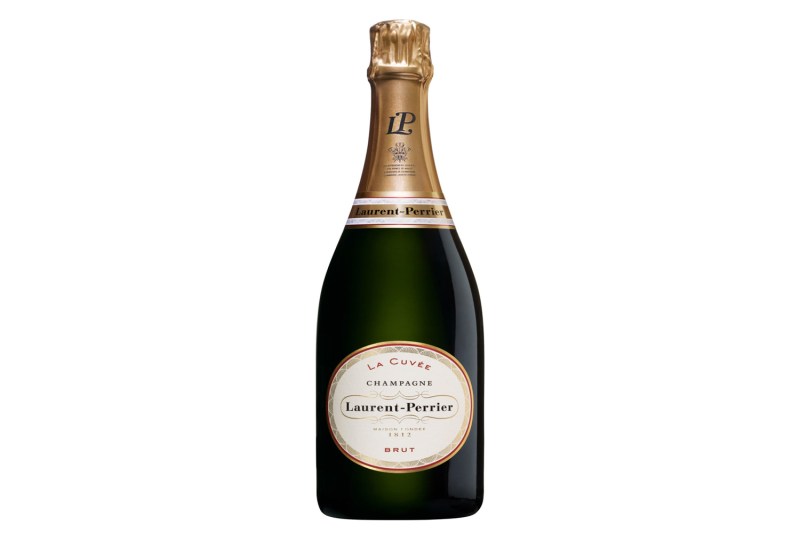 Laurent-Perrier, which was founded in France in 1812, has been known for redefining and spearheading innovations in champagne production. No wonder why the Laurent-Perrier La Cuvee Brut is a big hit for champagne lovers and enthusiasts. Claiming to originate from pure grape juice, the Laurent-Perrier La Cuvee Brut offers guaranteed unique freshness as it has undergone the aging process in Laurent-Perrier's cellars — the epitome of "fine wine." Juxtaposing elegance and taste, the La Cuvee Brut is imbued with fresh citrus and white flowers that makes it the perfect fit for poultry and fish. You can also take this champagne before your next meal to stimulate your appetite (in short, aperitif). But if you want to see some tasty pink bubbles in a vintage bottle, here's another option.
Chandon Blanc de Pinot Noir
For 45 years, Chandon has spent honing their Blanc de Pinot Noir style to offer you its very own Blanc de Noirs champagne, combining Pinot Noir and Meunier for a unique and flavorful drinking experience. Not only that, the Chandon Blanc de Noirs champagne offers versatility so you can complement it with grilled chimichurri chicken, enchiladas (be sure they're spicy), and even sushi. Give Chandon's Blanc de Noirs a try if you want a food-friendly, fruity champagne that will revitalize your mind and soul.
Roederer Brut Premiere
Want a champagne that comes from a reputable brand? Choose Roederer. The said brand is one of the most-respected producers in the bubbles game, not to mention an innovative and environmentally conscious one. We've yet to taste a sparkling from the outfit that's not, at the very least, quite good. This one comes across as both youthful and mature, bright and balanced. Interestingly, the bottle of the Brut Premiere is lightweight and can block out light.
Delamotte Brut Rosé
Exotic and eccentric, these two words perfectly describe the Delamotte Brut Rosé considering that it is manufactured using the traditional bleeding method, which is rarely used in crafting champagne. Mostly Pinot Noir (80%) with a bit of Chardonnay (20%), this wine is nice and round. It shows a lot of Pinot's signature flavors, like cherry and strawberry. There's a creaminess to this well-made wine along with an acidity that keeps you on your toes. It is a great aperitif and can be served with scrumptious desserts, particularly those that contain red fruits, and mouthwatering poultry dishes, as suggested by Wine.com. Other than that, the Delamotte Brut Rosé is ideal for drinkers who want to try something new for a change. Or those who want to experience how it feels to drink champagne that is made from the traditional bleeding method.
Billecart Salmon Brut Rosé
Almost persimmon in color, this champagne is easy on the eyes. It's also got sea-like depth and wild berry flavors for days. The blend incorporates more Pinot Meunier than what is typical, allowing the third wheel of the famous trio (the two stars typically being Pinor Noir and Chardonnay) to shine some.
ROCO RMS 2015 Brut*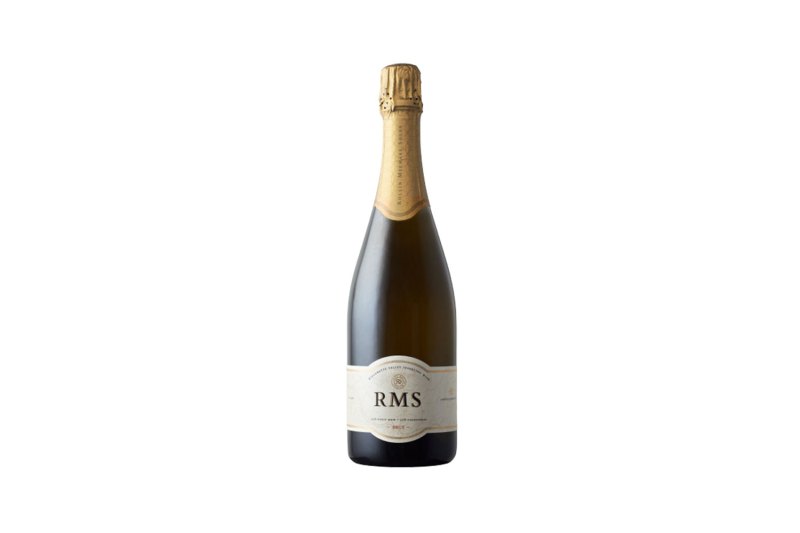 ROCO is the work of Oregon sparkling wine legend Rollin Soles, who spent many years at Argyle prior to launching this label. Crafting this high-quality champagne takes a lot of work since it goes through second fermentation to help form the bubbles you see inside the bottle. This brut shows lovely fruit and acid but also lets the yeast come forward, the hallmark of a fine sparkler. If you have a sweet tooth, we recommend drinking the RMS 2015 Brut due to its wine solution of sugar and yeast (also known as liqueur de tirage). You may, of course, serve it with some truffle popcorn, per the winery's suggestion.
JK Carriere 2011 Blanc de Noir*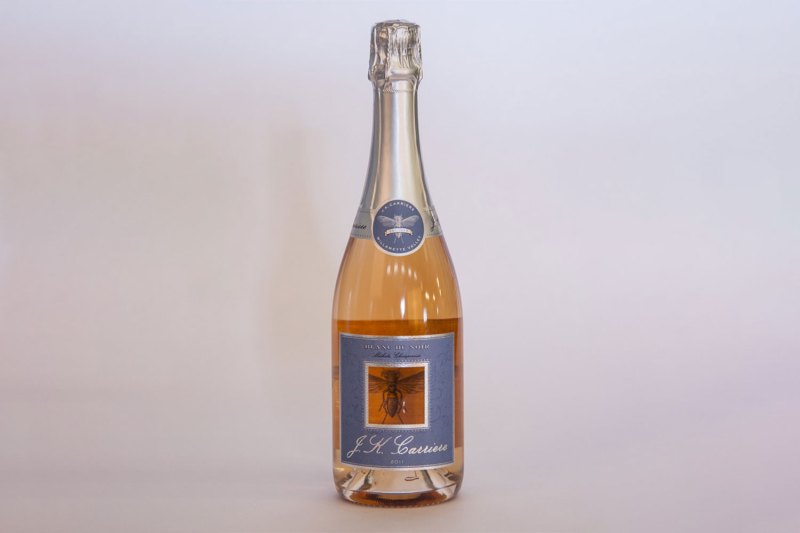 We're amazed this Willamette Valley wine still exists. It's now got a few years under its belt, giving you a taste of how wonderfully sparkling can cellar. It's got all the winter citrus flavors, along with some sweeter pastry notes and a silky mouthfeel. It's made entirely from Pinot Noir and fermented with native yeast.
What to Look for When Buying Champagne
Before you shop, there are a few terms you have to remember. Champagne comes in different forms such as the red fruit-driven Rose and the Blanc de Blancs, manufactured from Chardonnay. Other variations include the Blanc de Noirs, made with Pinot Noir, Pinot Meunier, or a combination of both.
*Not Champagne, as it's crafted in America, but the quality is certainly on par, so drink up.
Editors' Recommendations