As a music lover with a background in the drinks industry, I'm often left wondering what my favorite artists sip on. While most fans debate about which B-side the band will play live or what song they'll cover for an encore, I'm waging a personal debate about what's in the lead singer's Solo cup.
With some artists, it's easier to detect their preferred beverage. I've witnessed Brett Dennen enjoying some wine on stage, Band of Horses sipping beers in between songs, and legendary prog-rockers The Mars Volta partaking in some weird, steaming, brightly-colored concoction before and after destroying every guitar and mic stand in sight (no way it was just tea in there). Often times, though, the band keeps the drinking backstage, behind the curtains and way from adoring fans.
What does the performing class enjoy? It's about as eclectic a favorite drinks list as the music they make. What we like to sip, like the sounds we run through our speakers, is a reflection of who we are and there's no room for a one-size-fits-all approach.
Some musicians like a drink or two to get the creative juices flowing, whether it be trying to write a song in the wee hours or settling on a chord progression that will get the listener moving. Others pull something out of the cellar to celebrate a successful album or festival appearance. Some don't even touch the stuff, having had their own battles with alcohol or being of a mind that their best work comes from a completely grounded mental state.
Kenneth Pattengale is one half of the California folk duo Milk Carton Kids. The guitarist and vocalist appreciates a good cocktail after an evening performance. One in particular, devised by Brandon Bramhall of Attaboy, captures his heart. It's a take on an American classic, not unlike his group's steeped-in-tradition sound.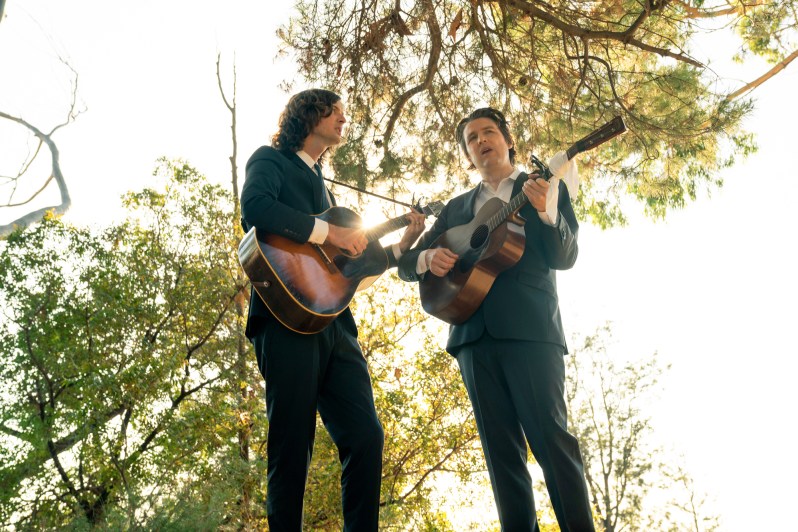 "If you're anywhere near Nashville or New York, the Turncoat is my platonic ideal of a Martini," he says. "The way navy-strength gin blends with fino sherry, and a perfect proportion of sweet and dry vermouths, makes for the perfect accompaniment to a show well-performed."
John Onstott is a multi-instrumentalist for brooding Oklahoma rockers Other Lives. The band's sweeping, sometimes haunting tracks can carry you right off your feet. A few years back, the act toured with the esteemed likes of Radiohead and Bon Iver. It's not entirely surprising that a group responsible for such a nuanced sound also likes a good, detail-driven wine.
"We try not to drink before we perform, but after a performance there's nothing like a decent bottle of Norello Mascalese," Onstott says. "The grapes are grown on the volcanic slopes of Mount Etna in Sicily."
The wines from this part of the world are known for their distinctive qualities, arising at least partially from sharing some topography with a famous volcano. Norello Mascalese is somewhat like Pinot Noir in its complexity and weight, a lighter red with tasting notes so extensive they spill right off the page.
Andy Shauf is a gifted musician from Canada. He's fronted his own eponymous indie-folk-rock outfit as well as taken part in significant side projects like Foxwarren. The singer-songwriter likes to keep things simple and rooted to his native provincial home when it comes to imbibing.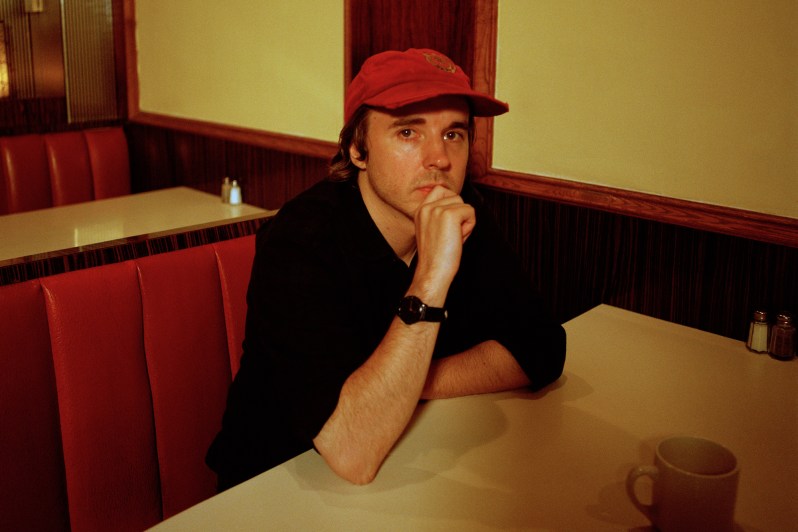 "My go-to drink is a Molson pilsner, the unofficial beer of Saskatchewan" Shauf says. "They carry it at the Skyline and it's a nice reminder of home in the big city." The bar he's referencing is in Toronto, his current home.
The beer makes a lot of sense in light of Shauf's often minimalistic, but incredibly refreshing and evocative sound. His album The Party, released in 2016, remains a telling musical tale about one eventful evening, oscillating between quiet and observant and boisterous, backed by complex arrangements. The songs function like short films and dabble in the joys and horrors of drinking, something parties so often bring out. Shauf's newest record, The Neon Skyline, largely unfolds before a bar backdrop. Impressively, he wrote, arranged, performed, and produced every track on the record. It's a great unwinder, worthy of a cold one.
On the West Coast, in Portland, Oregon, Jeni Wren Stottrup plays soul and R&B-inspired music. The former Shy Girls member is now in charge of her own burgeoning solo career. On the side, the multi-instrumentalist and vocalist heads a music industry podcast called Gritty Birds.
She prefers a good glass of red wine after a day in the studio. "Usually a Cab blend that isn't too spicy," she says. "I work and produce from home, so coming out to my local wine bar keeps me semi-social. Plus it's a nice warm segue from production life."
Cliche would tell us that no guitar-wielding troubadour is ever too far from a bottle of Jack Daniels, but the musically inclined have palates that demand differently.
Editors' Recommendations