Collaboration beers have become so popular that the surprise factor has all but been extinguished. But some alliances work better — and are inherently more captivating — than others.
From musicians and directors to wineries and fellow faraway brewers, these are some of the most unique beers in a crowded but typically compelling collaborative field.
Fort George 3-Way IPA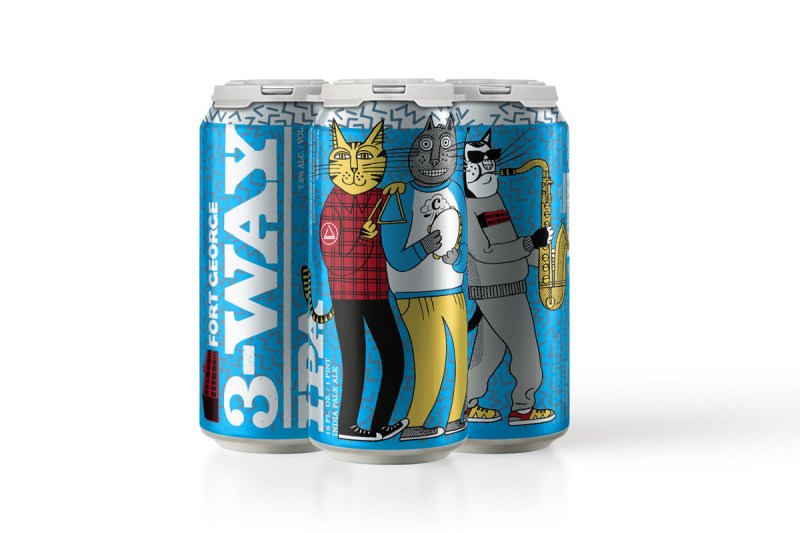 With a new cast of brewers every year, the 3-Way IPA is a consistently engaging and delicious brew. Fort George started the perennial project a decade ago and has gone on to team up with some of the most lauded brewers in the West Coast. Plus, the timing is celebratory, as it tends to launch in May and June right as summer begins to peek through.
Portland Brewing & Music Millennium
This beer honors Portland record store legend Terry Currier. He launched beloved Music Millennium 50 years ago and is famous for his head of hair, fantastic music shops, and once organizing a West Coast movement to barbecue Garth Brooks' CDs, posters, and cassette tapes. At just 4.5% alcohol by volume, the In The Groove Black Vinyl Lager is a great weekend afternoon option as you reorganize your record collection. It's light overall, while still showing a nice malty backbone of toast, bittersweet chocolate, and espresso. Proceeds benefit the Oregon Music Hall of Fame.
Three Weavers & COEDO
Three Weavers is one to watch in the crowded LA beer scene. This collaboration spans the Pacific Ocean, bringing in CEODO out of Japan. The result, an IPA called Komorebi, comes in a beautiful can and is perfectly tart and fresh. A bit of hibiscus and lactobacillus offers some texture and subtle floral qualities.
Mikkeller & David Lynch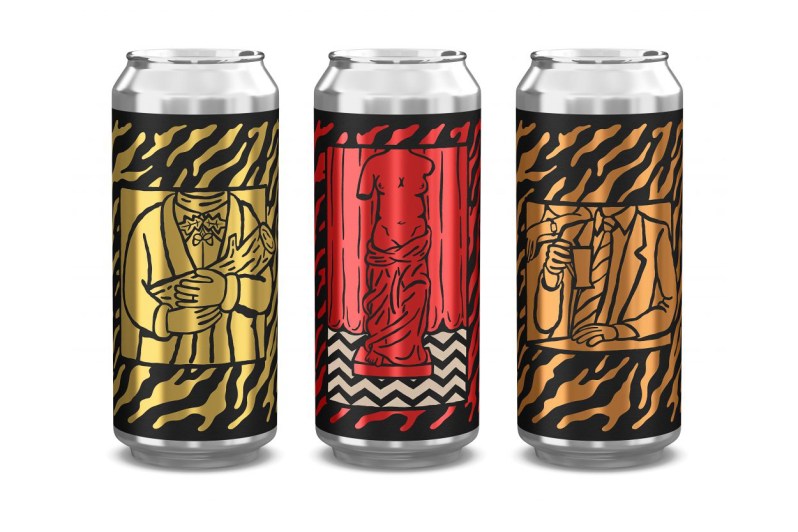 The cool kids at Mikkeller are known for their collaborations but the partners they choose are often very unexpected. Take this Mastodon-inspired beer, for example. In teaming up with experimental noir director David Lynch, the Danish brewery created a trio of beers launched in tandem Lynch's LA-based Festival of Disruption. Whereas a lot of celebrity collaborations involve very little in the way of actual collaboration, this one incorporates Lynch's own coffee and had him shadow the process from start to finish. Oh, the Twin Peaks-inspired cans are pretty great, too.
Hill Farmstead & Anchorage Brewing
On their own, Hill Farmstead and Anchorage Brewing are among the best around. Together, it's truly something special. This one-off beer, the Mandarina, part of the Vermont brewery's intriguing Works of Love series, was made with fresh apples and fermented in oak tanks. The freshness of the local oats and wheat really make this baby sing.
Grimm & Mekelburg's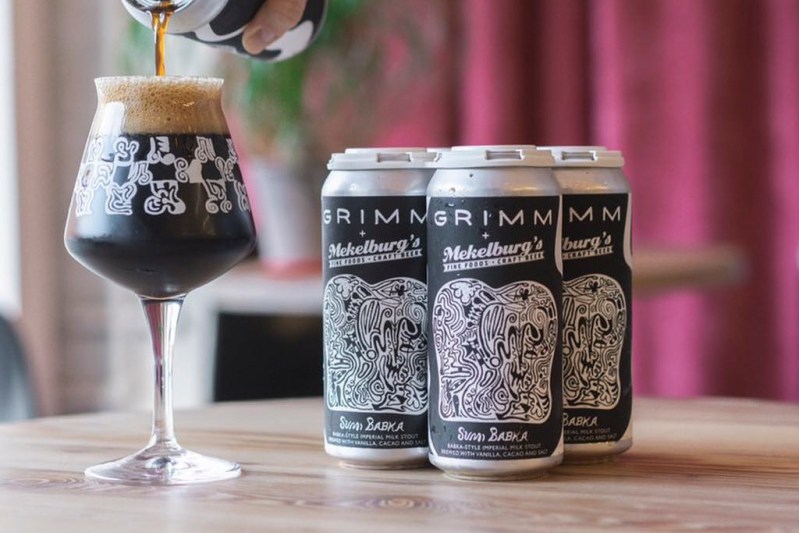 New York's Grimm joined forced with Mekelburg's, a fine food and craft beer store, to create a dessert-minded ale. The Sumi Babka mimics the Eastern European pastry it's named after, brewed with cocoa, vanilla, and salt. This imperial milk stout is a great nightcap sipper but beware, it also packs a wallop at 12% ABV.
Other Half & Parish Brewing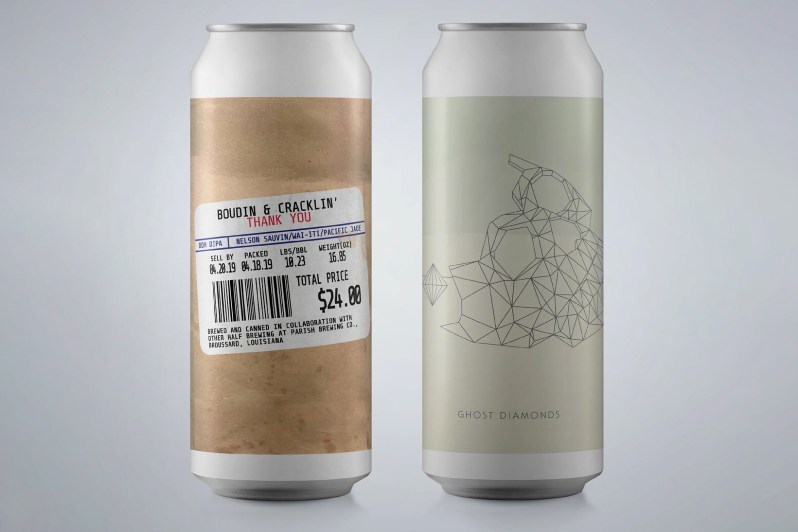 Another fine producer out of NYC, Other Half has become the talk of Brooklyn and beyond. This collaboration with Parish Brewing of Louisiana not only unites two very buzzed-about brewing teams, but affords a beer that brings some balance to the often top-heavy imperial IPA genre. Ghost Diamonds is well-rounded, with melon, grass, and lovely dried fruit flavors. 
Dogfish Head & The Flaming Lips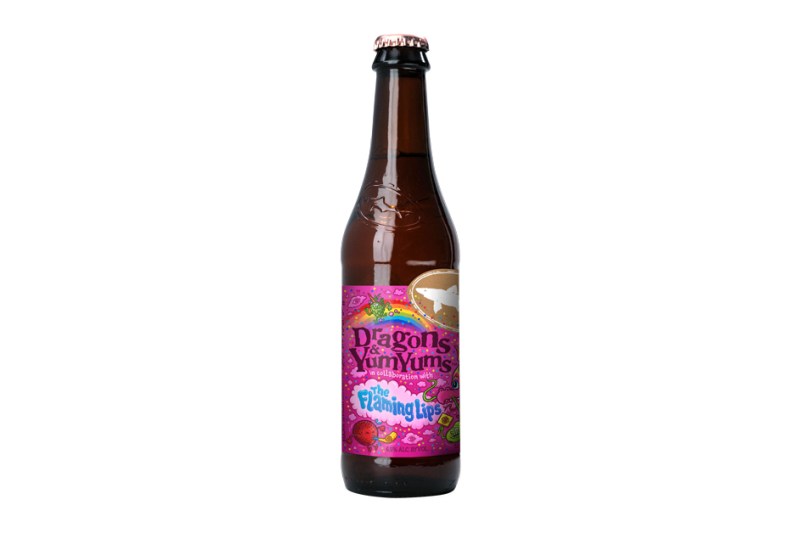 What hasn't Wayne Coyne done? This beer marries the spacey rock band from Oklahoma with the ever-innovative folks at Dogfish Head in Vermont. The collaboration honors Record Store Day and was given the name Dragons and YumYums. The extremely bright pale ale was made with dragonfruit, yumberry, passionfruit, pear juice, and black carrot juice—ingredients that somehow work together and only make sense in the mind that brought you Yoshimi Battles the Pink Robots.
Ecliptic & Tresoaria
Portland's Ecliptic has produced some far-out beers over the years but this one is quite singular. The brewery partnered with a local winery and created Blood of Jupiter. The Belgian-inspired tripel was aged in Sangiovese barrels, leading to a tantalizing red color and fruity, rustic flavors.
Editors' Recommendations