We love us some good old-fashioned '90s nostalgia, and fast food restaurants are cashing in on the trend in a big way. Hot on the heels of Pizza Hut's 90s mini basketball throwback, KFC is re-releasing their own beloved '90s blast from the past, and we couldn't be more thrilled.
In a recent press release, KFC announced, "After a wildly successful test run in 2022 and years without a nugget made with the signature taste of KFC on menus, new Kentucky Fried Chicken Nuggets are making their way to KFC's permanent menu at participating locations."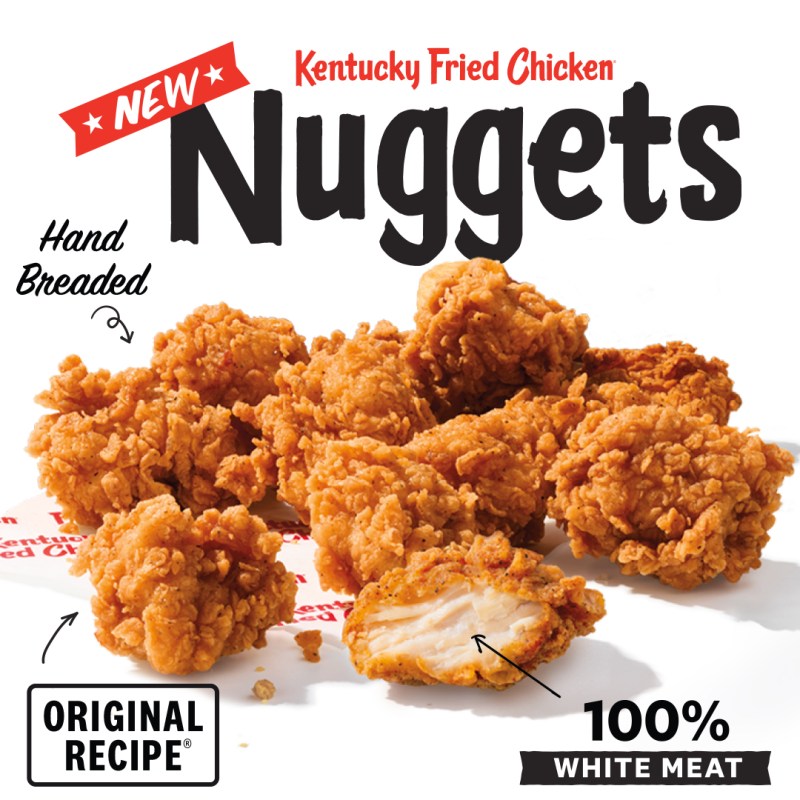 Say what you will about other fast food chains and their nuggets, but it's the Colonel, if anyone, who should be serving up those bite-sized pieces of chicken goodness, and it's about damned time he brought them back.
KFC nuggets were first introduced to the world in 1984, but phased out after Crispy Strips and Popcorn chicken made their way onto the menu. It's only now, with a huge helping of secret spices and snark that the Colonel re-introduces his nuggets, saying in a press release, "People have been living in a nugget blandemic and settling for the same mediocre nuggets for far too long. The fried chicken experts are empowering America to break up with bland and end it with cookie-cutter shapes and open their hearts and mouths to Kentucky Fried Chicken Nuggets."
We have to say, we are here for the sass and can't wait to get our hands on some of these finger-lickin' nuggets.
Editors' Recommendations