Most people don't give bitters the time of day. They're often a cocktail afterthought, something you finish a drink with to the tune of just a few drops. Yet when properly understood and used right, bitters can elevate your favorite cocktails to incredible new heights.
While bitters like Angostura are hugely popular (and for good reason), there are lots of other kinds out there, often made to accompany a specific spirit or cocktail. Many bars make their own in house by using fragrant ingredients of their own liking. We like to think of them a bit like good olive oil or truffles. You don't need a lot, but when you have the right kind of bitters, a little can do a lot to enhance the taste and quality of a drink.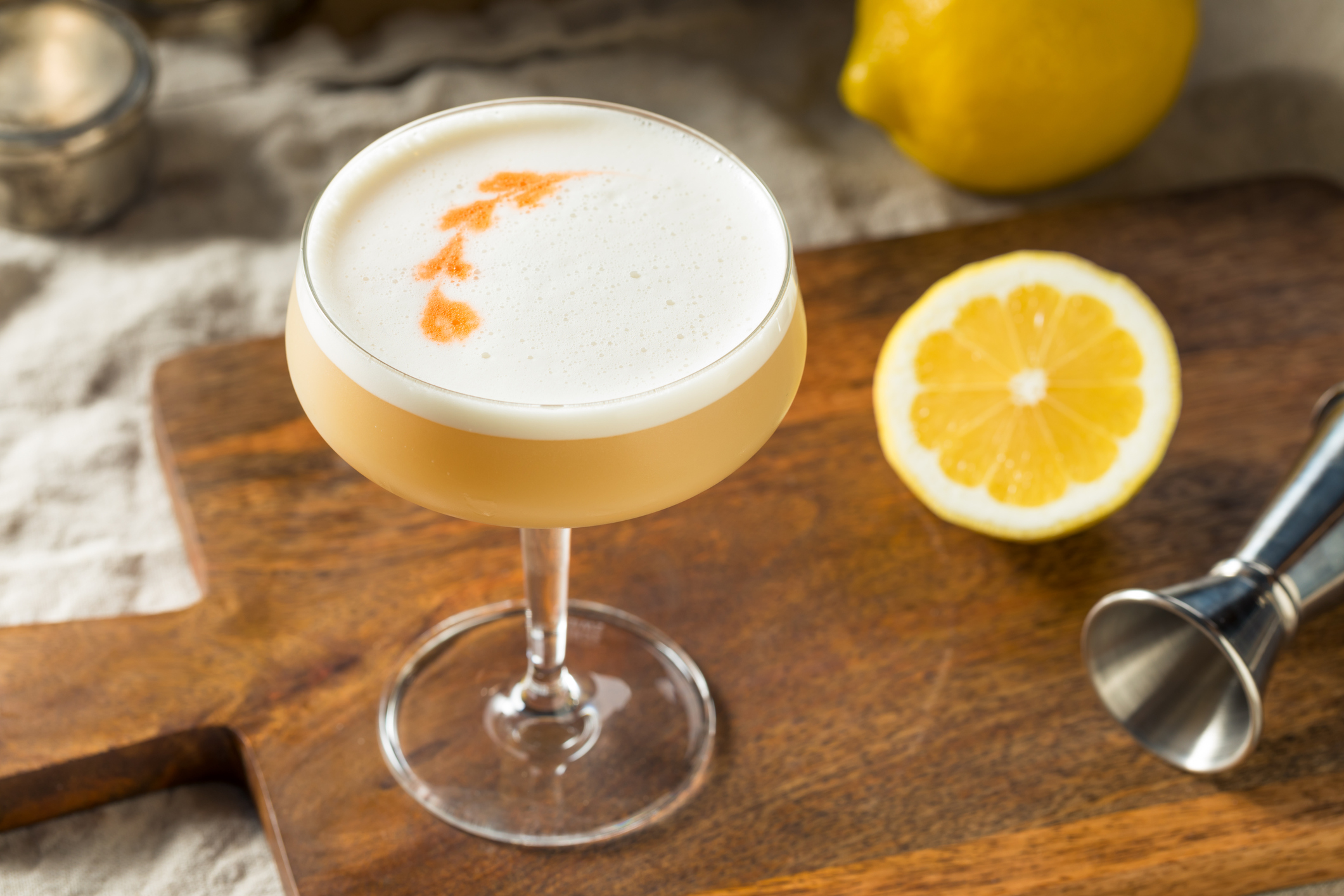 We reached out to Alex Anderson for some pro insights on the topic. Anderson is the bar manager at Portland's Takibi, a Japanese-inspired restaurant and bar with a drink program overseen by Jim Meehan. She was nice enough to offer some education as well as some tips on making bitters at home.
Bitters 101
"Bitters are typically made using a high-proof neutral-based alcohol that is infused with herbs, roots, bark, etc.," Anderson says. "This creates a concentrated flavor that is classically used in small amounts to add depth and flavor to cocktails." For signature drinks, the importance of bitters cannot be overstated.
"Manhattans, old fashioneds, and other classic cocktails I honestly think shouldn't be made if you don't have the few dashes of the bitter element," she says. "There are also modern cocktails that use an ounce and a half to two ounces of bitters in drinks that are big flavor bombs and worth a try."
Nowadays there are all kinds of flavors, from orange bitters and peach bitters to more obscure options like walnut and cardamom. They impart flavor, sure, but also form aromatic bitters, allowing the sipper to enjoy a cocktail like one might enjoy a glass of wine. It's another layer to appease the senses and a way to really build an immersive drink.
What kind does Anderson like? "There are so many companies creating beautiful bitters in so many flavors, I think you can find [that] what you're looking for is already out there," she says. "The market has expanded beyond Angostura and Peychaud's. Don't get me wrong — they're both perfect and great in many cocktails. Two of my favorite innovative bitters companies are Bittermens and Bitter Truth. They create high-quality bitters in unique flavors that make great additions to cocktails."
Like so many items in the food and drinks landscape, bitters began as a medicinal agent. Some of the most common ingredients in cocktail bitters include gentian root, citrus peel, and cassia bark. Bitters often include a host of herbs and spices, especially things like cinnamon and star anise, along with mint, tarragon, and more.
How to make bitters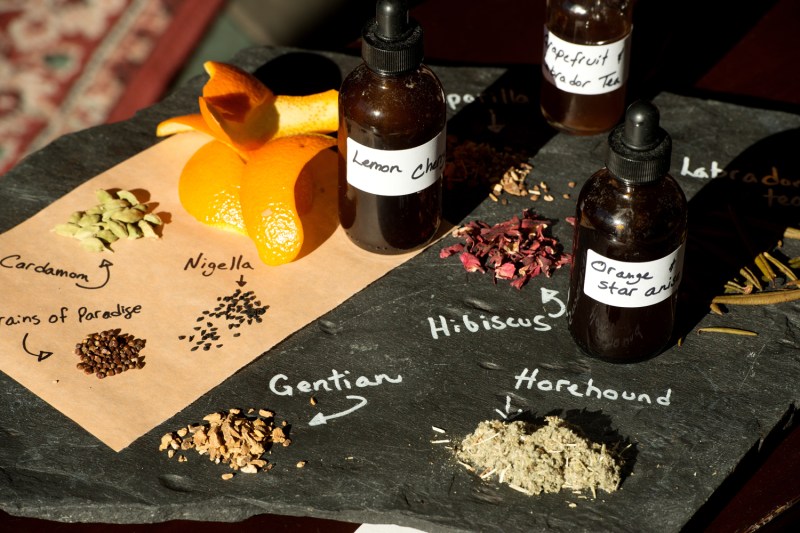 "Making your own bitters at home is simple," Anderson says. "In a jar, add whatever flavors of bitters you'd like to make, and pour in a bottle of high-proof neutral grain spirit. Some bitters can be strained and ready in less than 24 hours; others will take weeks. Sugar, honey, or a little amount of any other sweetener can be added to lengthen the flavor of your bitters."
We like the following recipe from Food and Wine. Just keep in mind that you'll need to be patient, as bitters take a while to absorb the many components that are added to the mix.
Ingredients
1 cup 100-proof grain alcohol (such as moonshine)
1 tablespoon toasted cardamom seeds
1 tablespoon toasted coriander seeds
1 tablespoon dried and chopped dandelion root
1 tablespoon chopped quassia bark chips
1 teaspoon toasted caraway seeds
3 (3- x 1/2-inch) orange peel strips (from 1 orange with the white pith completely removed)
2 (3- x 1/2-inch) grapefruit peel strips (from 1 grapefruit with the white pith completely removed)
5 cups water
¼ cup granulated sugar
Method
Put alcohol, cardamom, coriander, dandelion root, quassia bark, caraway, orange peels, and grapefruit peels in a jar and cover tightly with lid.
Store the mixture in a cool, dark place and wait until alcohol is infused with the aromatics (14–31 days). Gently shake the jar once per day to even things out.
Put cheesecloth over a fine strainer and set over another jar. Strain alcohol mixture and set aside the solids.
Crush solids with a mortar and pestle to a coarsely ground texture.
Stir together ground aromatics and 1/2 cup water in a small saucepan. Bring to a boil and remove saucepan from heat.
Cover and let rest at room temperature for 7 to 10 minutes.
Add infused water mixture to alcohol mixture in jar. Secure with a lid and return to its cool, dark place until flavorful (at least 5 days, up to 2 weeks). Shake the jar gently every day.
When ready, pour mixture through a cheesecloth-lined strainer into a bowl or jar and discard any solids.
Cook sugar in a small skillet until it smells nutty and is amber in color, approximately for 4 to 5 minutes.
Quickly add caramelized sugar to infused alcohol-water mixture; it will solidify. Whisk lightly for 1-2 minutes, until sugar is dissolved.
Pour bitters through a mesh strainer into a jar or other container for storage and get rid of any solids. Secure with a lid. Note that bitters can be stored for up to a year, provided they are in a relatively cool (room-temperature) environment.
Craft with care
When making bitters, it's important to be mindful of what you're up to.
"I will say, I don't think making bitters at home is necessary or even a hundred percent safe," Anderson admits. "Certain herbs, flowers, and roots are safe in small amounts, but even a slight amount over the recommended measurement can turn into poison. Sometimes the symptoms are just a slight headache or body fatigue, but there are even worse things that could happen if you use too much of the wrong ingredient."
So if you do decide to make bitters at home, exercise some caution. If you decide it's not worth the risk, as Anderson says, there are plenty of great pre-made options out there to enjoy. Now get to mixing!
Editors' Recommendations