Nestled in Portland's Industrial East Side, House Spirits Distillery is the Pacific Northwest's crown jewel of craft booze.
Housing the largest distilling operation in the region, its new $6 million home base is the perfect place to book a tasting and tour while you're in town.
The Manual met up with them at the debut of Portland Night Market to taste a few of the distiller's most popular creations and find out why taste-makers both local and far-flung use these favorites as their go-to bar kit.
Andrew Volstead was the U.S. House of Representatives' biggest champion for passing prohibition. But if he tried his namesake vodka from House Spirits, he just might change his mind. Filtered through charred coconut husks for a total of 96 hours, this vodka is exceptionally smooth and drinkable. It also won the gold medal at the 2013 San Francisco World Spirits Competition. And you know those judges tried a lot of vodka.
Do you ever want to feel like a Viking dandy tromping through a meadow of wildflowers? This is as close as you're likely to get. It's not that this spirit has a cloying or perfumey floral — think understated and herbal with just a touch of something petaled. With caraway and star anise, this is Portland's nod to the traditional Scandinavian concoction. Its crispness makes it a sensational addition to wake up your same-old Bloody Mary recipe.
If you've been to Portland, you know Stumptown coffee is the reigning brew. Here it comes together with rum distilled from Barbados molasses. Sweet but not syrupy, rich but not overpowering, this coffee liqueur is balanced enough to sip on its own. Just try giving this one a taste without immediately buying a bottle. It's hard.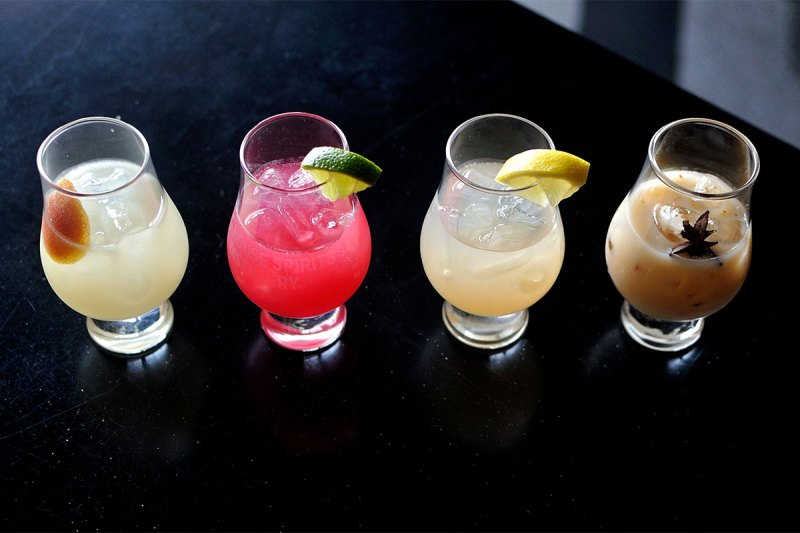 Want to give these a try, but you're only ever in Portland long enough to take a photo of your shoes on our notoriously twee airport carpet? Lucky you: House Spirits just announced plans for a tasting room at PDX.
Editors' Recommendations