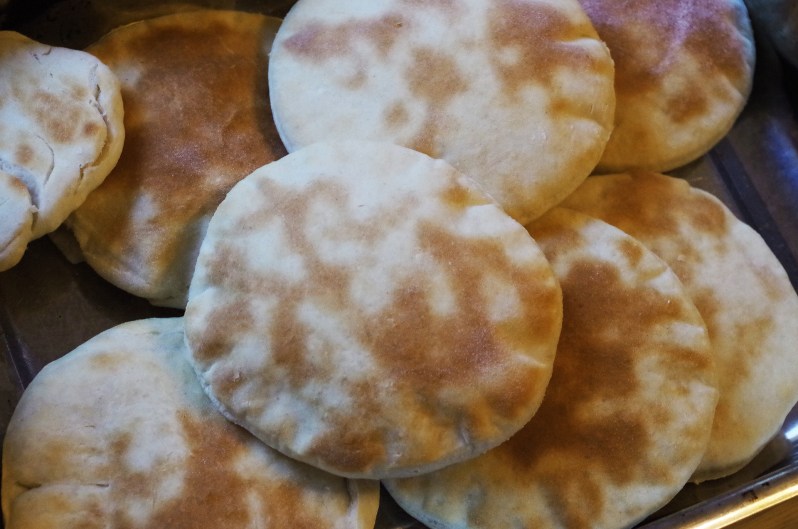 While homemade bread is an indulgence that remains unparalleled in the comforting joy and satisfaction it brings, preparing it, admittedly, can be something of an arduous process. There's the prepping, the measuring, the kneading, the resting, more kneading, more resting, more waiting, flour dust for days, and a neverending pile of dishes to clean and aching arms to nurse. Learning how to make bread can be a bit much, and we get it. That's why, when an easy homemade bread recipe comes along, we excitedly cling to it like white on rice. Too often, cheats in homemade bread are obvious when the resulting product is tough or lacking in flavor. When one cuts corners in breadmaking, it's hard to disguise the subpar result. But every now and then, there's an exception that leaves even the most passionate of bakers befuddled. A recipe that is equally simple and delicious, defying all baking odds. This is one of those recipes.
Most cultures have their own version of a stuffable flatbread. Pita, perhaps, is the most recognizable. We love pita for its versatility and dependability. Dip it in hummus and olive oil for a perfectly healthy yet indulgent afternoon snack. Stuff it with turkey, cucumber, and cream cheese for a light, yet tremendously satisfying lunch. Cut it into triangles and fry it, sprinkling it with cinnamon and sugar and dipping in homemade chocolate sauce for a deliciously crispy dessert. The culinary possibilities are never-ending, and for that reason, we love the pita. What we love even more, though, is just how ridiculously easy it is to make.
This recipe is just about as simple as it gets when it comes to homemade bread. By simply mixing self-rising flour, Greek yogurt, and salt, then baking, you can create a perfectly delicious pita bread that you can put to any culinary use you can dream up, from healthy breakfasts to more tantalizing late-night snacking. No complicated, multi-step recipes, no tedious resting times, no intricate baking process, no fuss. Just delicious pita bread that's perfect for any meal.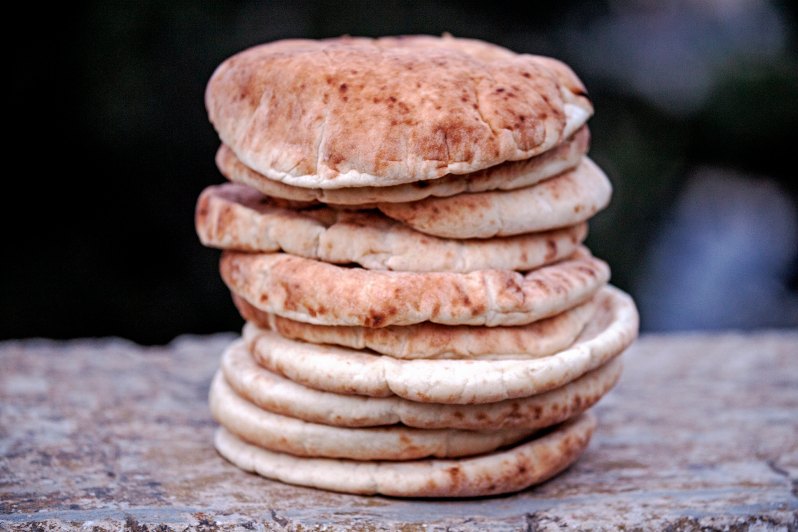 Pita bread recipe
This recipe makes six pita breads, which can be stored in the refrigerator in zip-top bags.
Ingredients:
1 cup self-rising flour
1 cup plain low-fat Greek yogurt
Salt to taste
Method:
Combine all ingredients in a medium bowl, mixing thoroughly to combine.
Knead dough until it is fully formed and smooth, about 2 minutes.
Divide dough into 6 evenly sized balls.
Press each dough ball into flat circles using the palm of your hand, then roll to about 1/4″ thickness.
Air fry at 400F for 8 minutes, flipping halfway through the process. Alternatively, you can bake in the oven for 10-13 minutes.
Editors' Recommendations