We're big fans of Bowmore Scotch whisky here at The Manual. Remember that $25,000 Bowmore release? We do. This is why we were so excited when it was announced that Bowmore would be releasing a new trilogy of whiskies between this year and next named the Vintner's Trilogy.
The whiskies, all aged Bowmore's storied No. 1 Vaults, were matured in a mix of ex-wine, sherry, and port casks (in addition to ex-bourbon barrels).
"The unique, sea-buffeted atmosphere inside one of the oldest scotch maturation warehouses in the world has created three perfectly balanced whiskies full of flavor, with each whisky offering an individual taste journey through their time maturing in manzanilla sherry, wine, bourbon and Islay malt casks," Bowmore distillery manager David Turner said in a statement.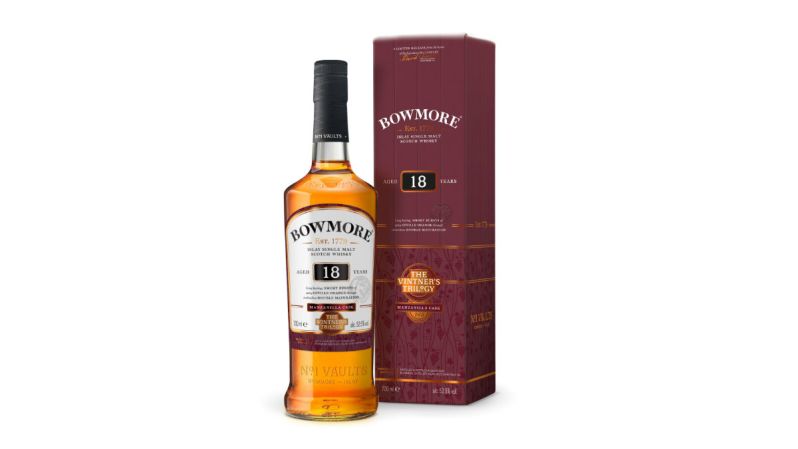 The first two releases are an 18-year-old and a 26-year-old. The Bowmore 18 Years Old Double Matured Manzanilla is aged in both ex-bourbon barrels and ex-manzanilla sherry barrels. On the nose, you'll find salted caramel, blackcurrants, stone fruits, and vanilla fudge notes that melt into a palate of bitter orange and peat smoke. It comes in at 52.5 percent ABV will retail for around $127.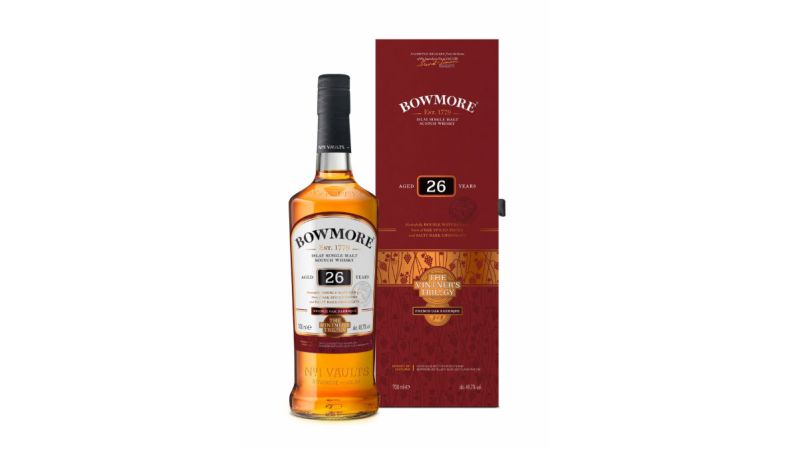 The Bowmore 26 Years Old Wine Barriques Matured spent the first 13 years of its maturing process in ex-bourbon barrels followed by a second thirteen years in wine barriques (barriques typically hold 59 gallons). This gives the full-bodied whisky a nose rife with redcurrant jam, camphor, cherry pie, and smoke, and a palate of spiced oak and tropical fruits intermingle with earthy smoke on the nose, developing into spiced oak, tropical fruits such as papaya and mango and a honeyed sweetness with the addition of water. A full-bodied whisky, on the palate the flavors develop into oak spiced smoke and rich dark chocolate with a long finish and a hint of salt typical of Bowmore.
Bottled at 48.7 percent ABV with a suggested retail price of $540. Both whiskies are bottled at cask strength.
You may be saying, "But you said trilogy. Where is the third whisky?"
The third whisky in the trilogy, a 27-year-old expression, will be released in fall 2018. (Need some more aged Scotch in the mean time? You could still try to get your hands on a bottle of this 40-year-old Dalmore.)
Feature image courtesy of Bowmore.
Editors' Recommendations