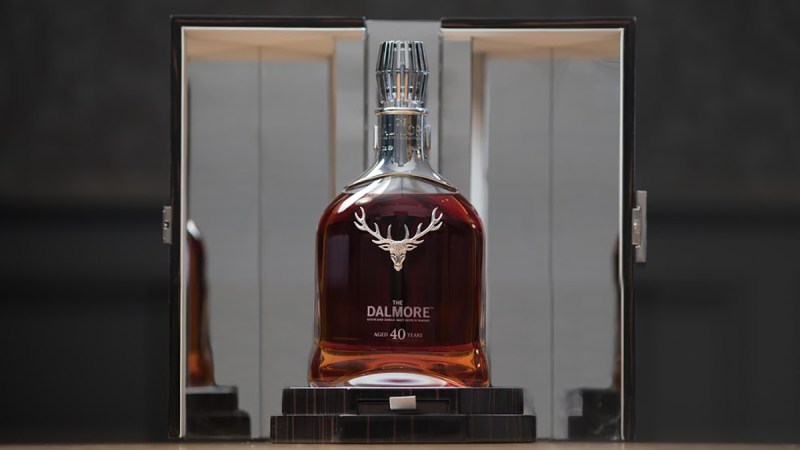 Scotch. Scotchy Scotchy Scotch. Man, we love Scotch whisky. We love it even more when forty years of care and craft have been put into make a bottle of it, as is the case for the newly-released The Dalmore 40, a single malt Scotch whisky from the The Dalmore, which is located twenty miles north of Inverness in the Highland region of Scotland.
Not everyone is going to be lucky enough to get their hands on this beautiful whisky, though. Of the 750 bottles that were produced, only 58 have made their way to US shores (that's 7.7 percent, for you math folks keeping score).
Still with me? Still in the hunt? If you're lucky enough to find a bottle of The Dalmore 40, it'll set you back a cool $7500, which, when you think about it, isn't that bad for a whisky that's probably older than you are. Plus, if you have nine friends, that's only $750 each.
The liquid itself, which is 42% ABV, is a nice mix of amber and gold in color, and on the nose you're immediately met by sweet orange marmalade-coated, dates, and even hints of rich coffee. On the palate, smoothness reigns. Molasses, maple syrup, and honey all play across the tongue before leaving you with cooked apple, and just a bit of citrus such as blood orange.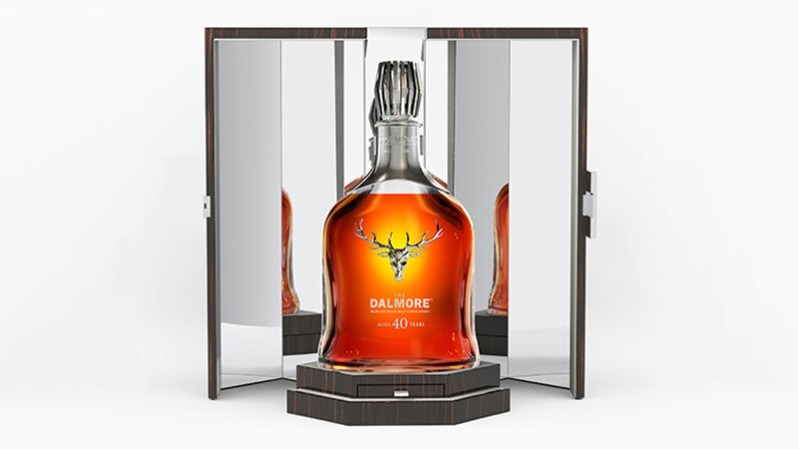 Before bottling, The Dalmore 40 was matured in ex-bourbon American oak casks before being transferred into 30-year-old Gonzalez Byass Matsualem Oloroso Sherry butts. It was then finished in first-fill bourbon barrels.
The Dalmore 40 comes in a hand-blown Baccarat crystal decanter and is adorned with the company's signature twelve-point Royal Stag emblem, which was created by Royal Warrant Holders Hamilton & Inches. The whisky was created to celebrate Master Distiller Richard Paterson's fiftieth year in the whisky industry.
"In the year that I reflect on my time in the whisky industry, and indeed at The Dalmore, it has been a great privilege to release two of our greatest ever aged expressions – first the champagne finished 50 years old and now this exceptional 40," Paterson said in a statement.
The 50-year-old whisky Paterson mentioned was that kicked off his fiftieth year— a 50-year-old single malt that was finished in Domaine Henri Giraud champagne casks.
Chances are, by the time you read this, some of those bottles may already be spoken for, so it's important you get out there on the hunt and remember, if you do find a bottle, please share with us.
Editors' Recommendations