Mathew Roberts Photography/Getty Images
Last November we had the pleasure of spending 10 captivating days in Scotland. Though this ancient land is steeped in a wild and rich history, it endures as a refreshingly progressive and welcoming European nation. Because every new introduction felt like meeting an old friend it was easy to feel at home among strangers. And that's part of the charm of this place: the Scottish people are friendly, funny, and possess a great and welcoming pride of place unlike anywhere else we've experienced in the UK. And, like the Scottish people experience every day, we too, were enveloped and impressed by misty mornings, peaty whisky, and their incredible craftsmanship. We could have easily stayed another fortnight without regrets.
---

We hope the joy we experienced comes through in all our posts and missives from our adventure, which no doubt read better with a wee dram in hand.
---

The Very Best of Edinburgh, Scotland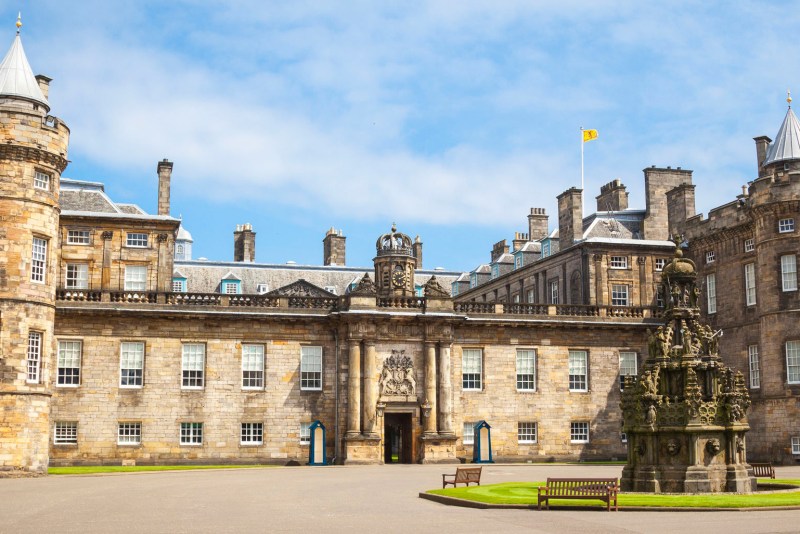 If you've never ventured to the land of kilts and tweeds, Scotland's capital will provide the perfect introduction to one of our favorite countries.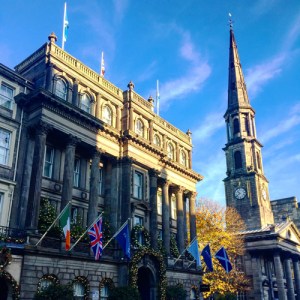 The Principal Hotel Edinburgh, formerly known as The George Hotel
Edinburgh, Scotland is a place for gentleman. It is full of kilt-blowing hikes up its many hills, barrels full of whisky to sample, hearty farm-to-table feasts, and sartorially savvy shopping.
Nestled in the Lothian region of the country, Edinburgh (pronounced Edinbrah!) is the perfect-sized city with plenty to do, but not as overwhelming as London or Rome. It is also the ideal place to hunker down while exploring some of the lush countryside or cozy coastal villages. We could go on and on about 'Auld Reekie' but for now, here are our suggestions for your visit.
Five Fantastic Outdoor Adventures in the Outer Hebrides, Scotland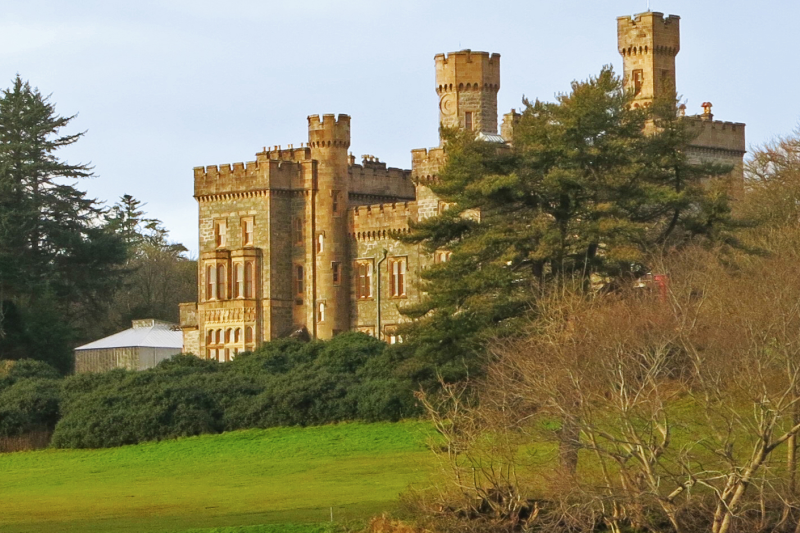 The view from our flight from Edinburgh, Scotland, to the archipelago of the Outer Hebrides was what we would imagine it's like flying to Middle Earth. Foggy, rocky with broad-brush strokes of neon green hills and cerulean blue seas. A friend noted that the Hebrides are the Alaska of Scotland and he is spot on.
After spending a day on the very remote and rural island of North Uist, landing at Stornoway on the Isle of Lewis was akin to dropping into a bustling metropolis. Granted it is the largest town in the Outer Hebrides but the population is a tiny 8,000. Founded in the 9th century by Vikings, the town was and still is a prominent port. Our first stop in Stornoway was a visit to the design studio and shop of Rosie Wiscombe of By Rosie.
---

The beauty of sea kayaks is the freedom to explore the many wee islands just off shore. Crossing a sound in a fair swell and arriving on pure white sands. The never-ending dusk of summer nights around a fire, in the pure solitude of your own island. Heaven.
---

Harris Tweed, The Manliest Cloth on Earth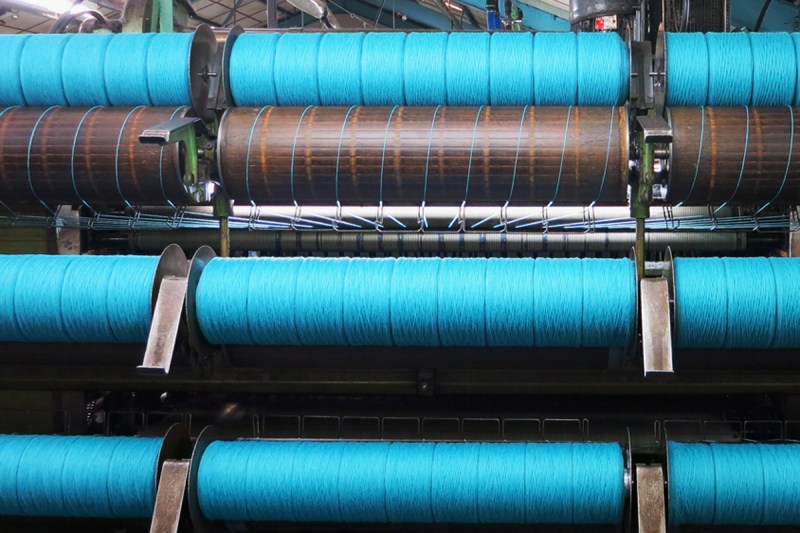 There is no other cloth in the world that speaks more to men than Harris Tweed.
Made in only one remote location in the world, Harris Tweed is the only fabric protected by its own act of Parliament, The Harris Tweed Act 1993 (they mean business!). Manufactured using the finest Scottish Cheviot wool, it is one of the most remarkable textiles in existence. That carries a weight as great as, well, wet tweed, but along with it is a heritage that any brand would be envious of.
Before we go deep, a bit of a backstory of our own. We took a trip to Scotland in November 2016 to learn more about Scottish distillers, makers, traditions and culture. But the main impetus of the trip was to visit Harris Tweed. Personally, I have been obsessed with the cloth since discovering it when I was in college in London in 1998. That great iconic orb trademark and the dizzying array of colors found on every bolt of fabric combined with its history is a menswear maniac's dream come true. We reached out to our Scotland crew and before we knew it we were en route to Edinburgh.
---

The story of Tweed- The cloth was originally called Tweel, the Scot name for 'twill' since it is woven in a twilled pattern. Legend has it that a merchant in London received a letter about some 'tweels' but he misread the word as 'tweed' and the name stuck.
---
Meet Scotland's Most Stylish Man, Gordon J. Millar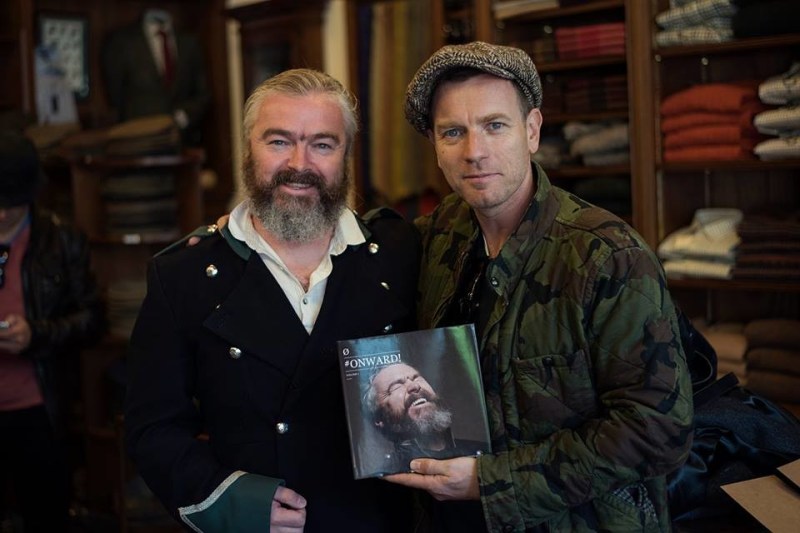 This week, we speak with Gordon J. Millar, marketing and social media guru and style aficionado.
My name is Gordon J. Millar and I am the founder of Scot Street Style.
I was a shy kid, an awkward teenager, an under confident young man, and now at 46 years old I'm the happiest I've ever been. Born in Kilsyth, Scotland in 1970, the descendant of coal miners, I found my potential self-expression at an early age through creativity. Mesmerized by the escape of the cinema, the limitless imagination of comic books, and my own ability to dream and to draw.
Everything You Wanted to Know About Wearing a Kilt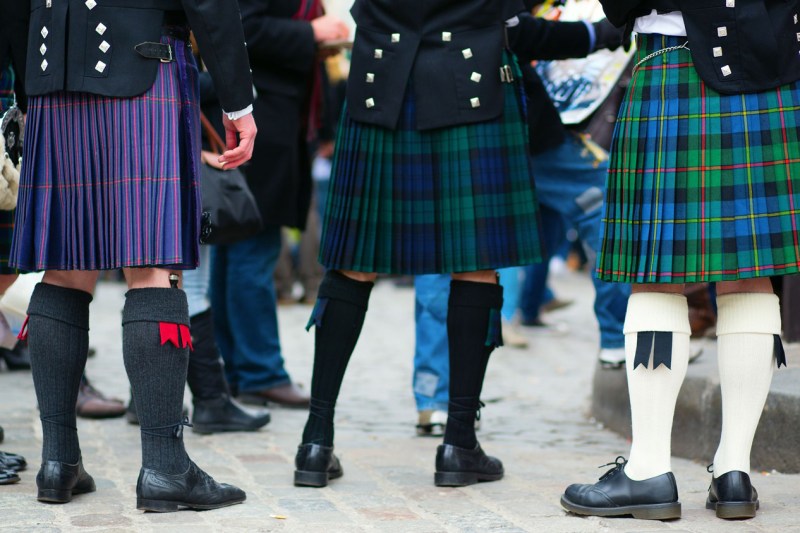 To learn more about all things kilt related, we visited the Macnaughton, a once small family business that started more than 230 years ago on the banks of Loch Tay (located in the central Highlands of Scotland) that is now a holding company for various fabric producers, including The House of Edgar.
If you didn't already know, the House of Edgar is now the world's largest manufacturer of traditional Scottish kilts. They not only supply the global highland-wear market, but they also kit-out numerous pipe bands and corporate entities. In short, The House of Edgar is synonymous with quality kilt making the world over and we were surprised to learn that they produce at least 80 kilts per week. Don't you feel frightfully unfashionable now?
---

In August 1747, following the defeat of Bonnie Prince Charlie in the 1745 rebellion, the British Government banned the wearing of kilts. This was an attempt to suppress highland identity and came hand-in-hand with the banning of bagpipes which were seen as an instrument of war.
---
Don't Have a Family Tartan? Brian Wilton Can Design One Just for You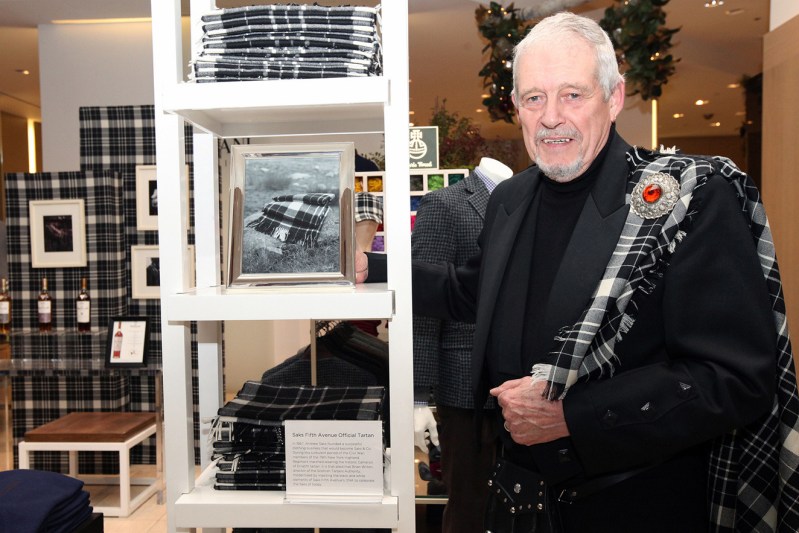 There are some things in life we just take for granted until we stop to think about them. Who made the first martini? Where do neckties come from? Who designs tartan?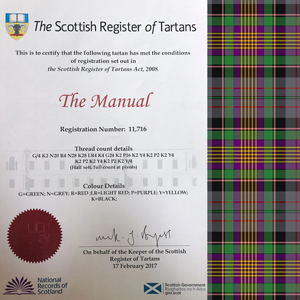 The Manual's Official Tartan by Brian Wilton MBE
We know the last question has kept you awake at night, so we are here to provide an answer. Mr. Brian Wilton MBE (Most Excellent order of the British Empire!) has designed many of the tartans you may have seen on a daily basis, from Brooks Brothers, Saks Fifth Avenue, Fred Perry, and The Ryder Cup to name a few. Of course we are most excited about the tartan he designed for The Manual.
What do you do with a tartan you may ask? The sky is the limit. You can print it on stationary, neck ties and cocktail coasters, or you can have it woven for scarves, man cave curtains, or liquor bottle totes. And of course, you can make it into a kilt.
But, the beautiful thing about tartan is that its colors and patterns are designed to tell a story.
We sat down with Wilton and gave him the back story on The Manual and he came up with what we think is a very handsome design.
Walker Slater Menswear, Inspired by the Scottish Highlands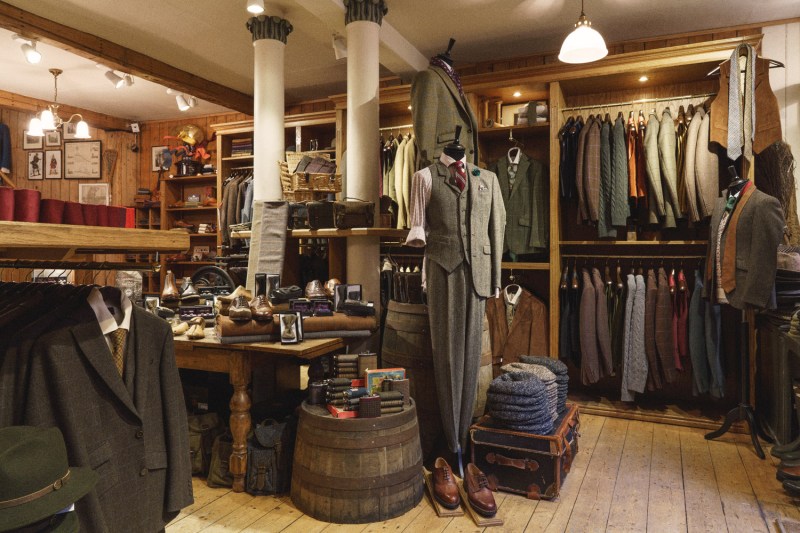 If you want to channel classic Scottish Highland style, Walker Slater is the brand to shop. Founded by Paul Walker, the renowned brand is now an Edinburgh staple — and a discerning, refined option for the gentleman who appreciates rugged-yet-classic style, at home or abroad.
As Walker developed a love of tweed — combined with a love of the rolling Highlands — the brand's classic roots started to take shape. Now, Walker Slater counts two stores in London, plus the brand's home base in Edinburgh and an upcoming project focused on women's fashion in Glasgow.
---

"A good tweed jacket can be casual or dressed up," Walker said. Indeed, a rich tweed jacket — like other stylish blazers for fall, winter or any colder climate — can be worn on its own atop everything from a slim henley to textured staples like a Scottish sweater or a classic chambray shirt. – Walker Slater of Walker Slater Menswear
---
Lovat Mill Makes Estate Tweed that Every Man Needs
Ever wondered what the difference is between plaid and tartan?
We know this keeps you up at night. Luckily, we went all the way to Scotland to find out.
To put it plainly, plaid is simply a bunch of colors designed into a pattern. A Tartan is specific colors woven into a plaid that is related to a family. And, breath…But wait, what is Estate Tweed? We hear this term dropped across the menswear world from old stodgy London tailors to the cool kids in the Lower East Side.
When we stopped by the charming Lovat Mills in the border town of Hawick, we kept hearing them speak about Estate Tweeds. After a bit of head scratching and polite tea sipping, I finally piped up, "What exactly is Estate Tweed?" The answer, a tweed especially made for your estate. Yet another thrilling thing for wealthy people to commission besides custom yachts, tailored suits, and John Lobb brogues. Hence Estate tweeds are land-based while a Tartan is family-based.
Stewart Christie & Co is the Oldest Bespoke Tailor in Scotland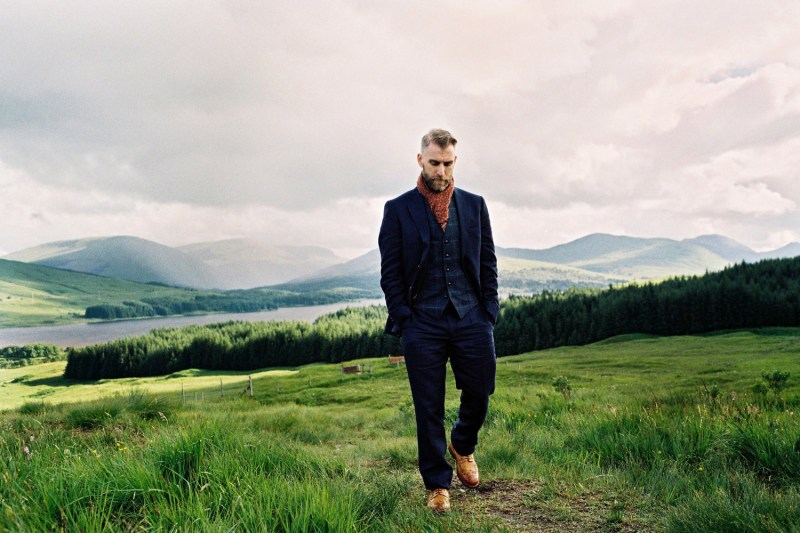 One of Scotland's most venerable fashion companies, Stewart Christie & Co traces its origins back to 1720. The company today, which now operates a magnificent flagship store on Queen Street in Edinburgh, was formed in 1939 and was operated by the same family for four generations until it was purchased by Victoria Rae and Daniel Fearn 18 months ago. They now serve as creative director and managing director, respectively.
The pair recently gave The Manual a look inside this historic and traditional institution, which offers some of the finest tailored-clothing options in Scotland.
Feast on Food Fit for Royalty at Castle Terrace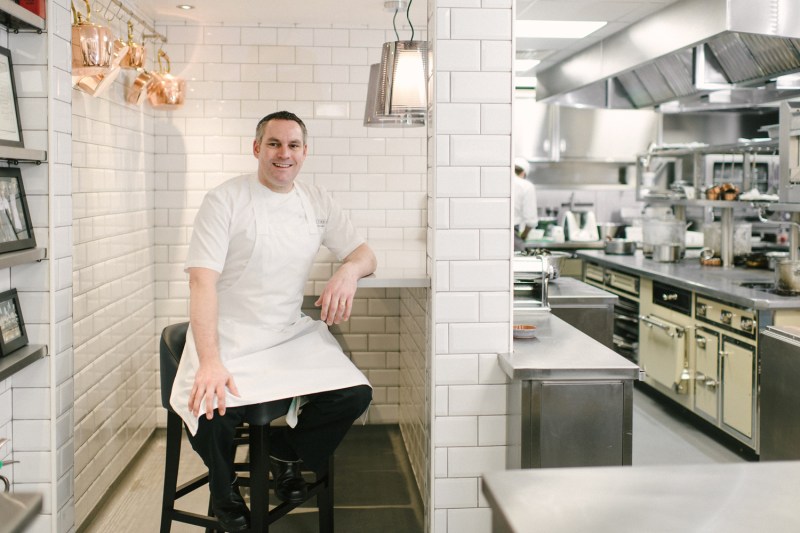 Since at least the Bronze Age, people have been hanging out at the site of Edinburgh Castle in Scotland. The fortified castle perched on the hill offered strategic advantage, political prowess, inspiration to J. K. Rowling, and perhaps most deliciously, the namesake for one of Scotland's best restaurants: Castle Terrace.
Helmed by Edinburgh born-and-bred Dominic Jack, Castle Terrace embraces the city's ancient beauty while still infusing the menu and atmosphere with modernity. Chef Jack artfully combines his years of French culinary training in Michelin-starred restaurants with Scotland's abundance of incredible fresh, seasonal ingredients. The menu takes the Nature to Plate concept to new heights.
Chef Jack was kind enough to chat with us about Castle Terrace: the food, the drinks, and the design.
What the Hell is Chutney?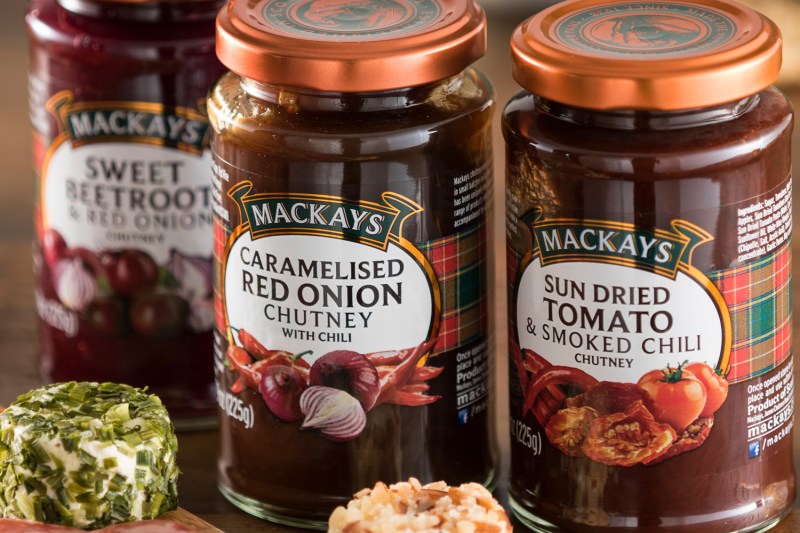 On our whirlwind tour of Scotland, one of our stops was at Mackays Preserves. While a preserves factory may not sound very riveting, it was indeed quite a thrill. Not only did we dress in hair (and beard!) nets along with white lab coats, but we got to see and smell the glorious process of making marmalade, preserves, and curds. Imagine numerous vats of boiling strawberries, peaches and oranges. The fragrance was extreme and delicious.
Halfway through our tour, our wonderful guide, Rochelle, stopped to show us Mackays' chutney selection. We Americans were rather silent during this presentation, until I finally said, "What the hell is Chutney?"
---

"Scotland has such an amazing natural larder and I really do believe our produce is among some of the finest in the world. We're fanatical about working with the seasons and love experimenting with whatever ingredients are in season to create delicious dishes that our customers eagerly look forward to year on year." – Head Chef James Chapman from The Scran & Scallie
---
Edinburgh Has the World's Greatest Pub: The Scran & Scallie
Edinburgh's The Scran and Scallie is the dream pub: it has the food of a high-end restaurant and the relaxed, welcoming atmosphere you want out of a pub. It will, perhaps, come as no surprise then that it's the work of some of Scotland's greatest culinary minds: the youngest Michelin star winner in the world, Tom Kitchin and Castle Terrace's incomparable Dominic Jack.
At The Scran & Scallie (which means fun and food in Scottish slang)– Kitchin, Jack, and Head Chef James Chapman have revived Scottish recipes and use only the freshest and finest local ingredients, ensuring incredible home cooked meals in an artfully designed atmosphere.We can attest. We headed here for our first night in Edinburgh and their beef sausage and mash, baked cauliflower and cheese, and flight of beers sent us to the most satiated slumber, jet-lag be damned.
Head Chef Chapman talked with us about the pub, their butcher who lives down the street, Scottish culinary heritage, and good Scottish beers.
A Peek Inside Gardener's Cottage with Chef Dale Mailley
Located in Scotland's compact capital Edinburgh, The Gardener's Cottage is an atmospheric little restaurant that fits perfectly into the city's lush, hilly terrain. Located in the Royal Terrace Gardens at the foot of Calton Hill, it was actually home to the grounds' gardener when it was built in 1836. Now the space has been transformed into a seasonal dining mecca, helmed by chef Dale Mailley and Edward Murray.
The Gardener's Cottage is known for local produce—much of which comes from the restaurant's garden—and communal dining that's marked by long wooden tables where friends and strangers alike eat elbow to elbow. Weekend brunch and an a la carte lunch menu are served, as well as a set seven course dinner menu that doesn't cost an entire paycheck.
Review: Arbikie Potato Vodka, The Scottish Vodka You Want, but Can't Have (Yet)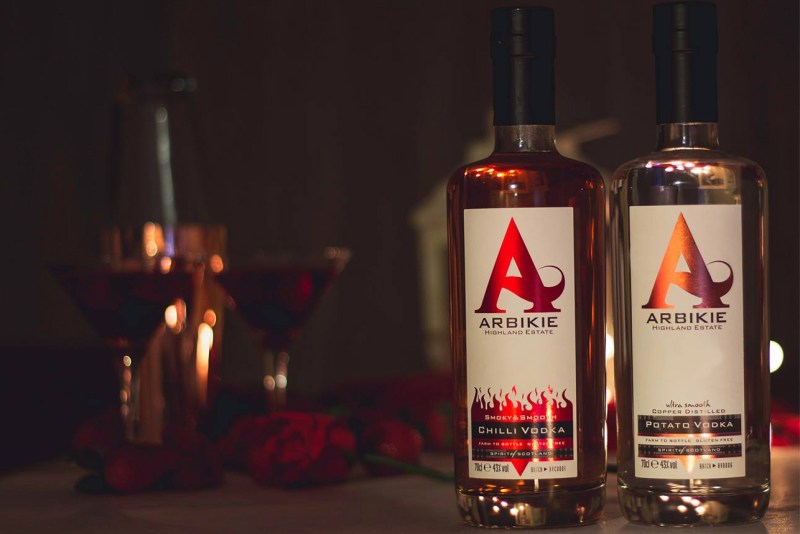 When you think Scotland, I can almost guarantee you that you don't think of vodka. Obviously Scotch whisky. Maybe sheep. Definitely Hendrick's Gin. Probably haggis. Not vodka, though. Hardly ever vodka.
Surprisingly, though, there are a number of distilleries that are producing clear spirits and, as the companies grow and develop, are quickly making a name for Scotland as being some place known for more than just Scotch Whisky (not that that would necessarily be a bad thing. It is their largest export, after all).
Arbikie Distillery is one such distillery. Overlooking the Lunan Bay in Angus in the Scottish Highlands, Arbikie (pronounced Ar-bee-kee) is run by Stirling brothers David, Iain, and John, and utilizes the on-site farm that has been in their family for four generations to produce the ingredients for their spirits.
Kingsbarns Distillery: Scotch Whisky from the Heartland of Golf
We all dream of one day opening a distillery, let's be real. We dream of being able to sit back and enjoy something we made, after countless hours of hard work and preparation—and some years letting a product age. Not all of us, though, will get to do that. Hell, most of us won't. There are a few, though, the lucky ones, who get to see their vision come to life. Douglas Clement, founder of Kingsbarns Distillery, located just twenty miles from historic St. Andrews (the home of golf) in Fife, Scotland, is one of them.
The idea for a distillery first came to Clement when he was working as a professional caddie at the Kingsbarns golf course. After they were done on the links, customers would ask him where the nearest distillery was. He'd tell them, but the problem was the closest one was fifty miles away.
4 Essential Scotch Cocktails You Need to Know How to Make
No one here at The Manual is going to argue that Scotch whisky on its own isn't great. It is, in fact, one of the great pleasures in life, up there with all-you-can-eat wings and ten-game winning streaks by your favorite sports teams. Sometimes, though it's good to mix it up, even with Scotch (we're not saying using the bottle of Glenlivet 1974 that you inherited from your father, but don't skimp, either).
We've collected three classic Scotch whisky cocktails and one modern classic (thanks to New York bartender Sam Ross) that you should know how to make for yourself and for any other Scotch-loving people in your life (which, if you're surrounding yourself with the right people, is just about everyone). None of these drinks are difficult to make, but just in case, you might want to buy a little extra of each ingredient and make a couple for yourself one night. For research purposes, of course.
The Club Every Scotch Lover Should Be a Part of: The Scotch Malt Whisky Society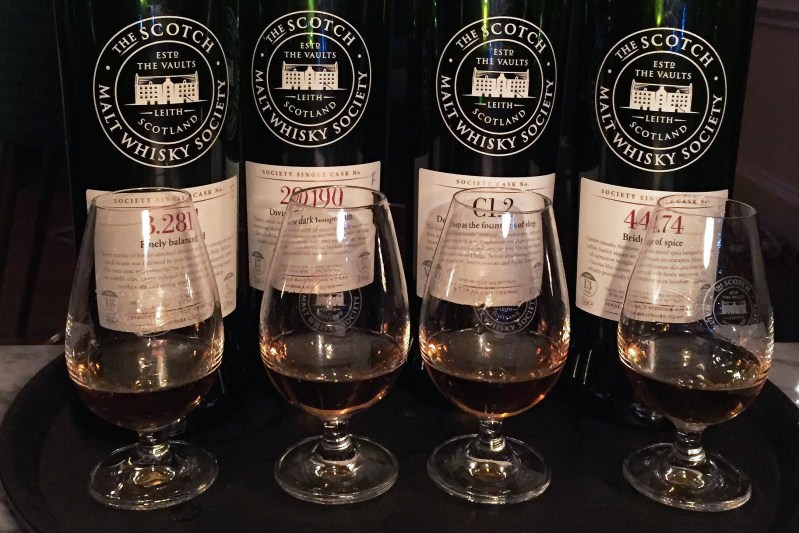 This article could be one sentence long: The Scotch Malt Whisky Society exists, and you need to be a part of it. Seriously, it could. Do you need more key words than Scotch, malt, whisky, and society? You don't, but we want to make sure you're making an informed choice before you join a new club, so check out everything you need to know about SMWS below.
Isle of Harris Distillers: "The Social Distillery"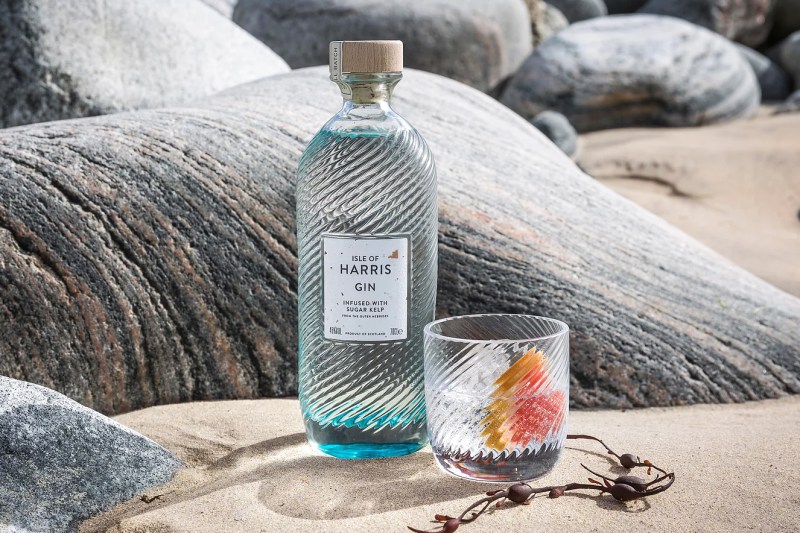 Located in the village Tarbert on its namesake island (located Northwest of the mainland Scotland, around 300 miles from Edinburgh), Isle of Harris Distillers is the first distillery on the island.
Nicknamed "The Social Distillery" because of the founder (and musicologist) Anderson Bakewell's hopes to make the distillery bastion of community on the island for generations to come, Isle of Harris opened in October 2015 after seven years of planning and construction.
Their flagship product at the moment is their Isle of Harris Gin, but they've already got Scotch whisky in barrels, which they are hoping to release in 2018. The Scotch, which is named The Hearach, the Gaelic word for an inhabitant of Harris, is being produced at a rate of around 300,000 bottles per year. The first run will only feature 1,916 bottles, which corresponds with the number of residents on the island.

Meet Edinburgh, Scotland's Barber of Choice Benjamin Patchett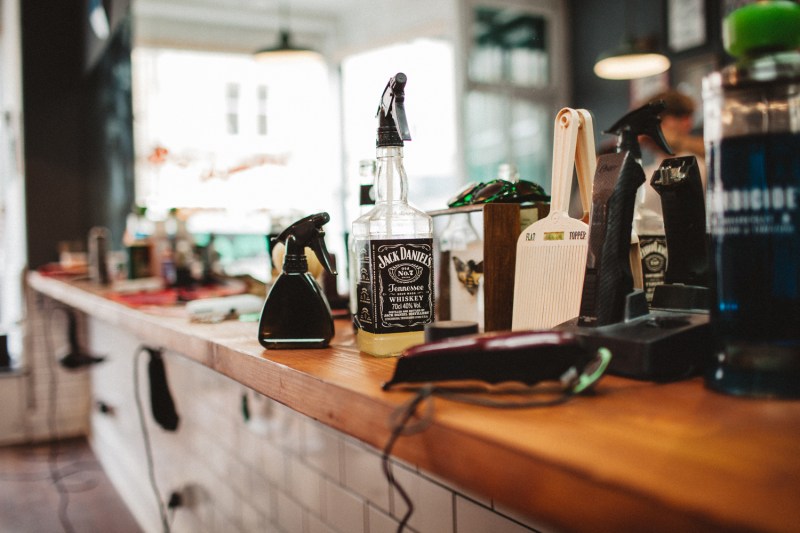 This week, we speak with Benjamin Patchett, owner of Benjamin's Barbershop in Edinburgh, Scotland.
For Benjamin Patchett, barbering isn't just about cutting hair and shaping beards. It's an art he's truly passionate about, and one that he has mastered at his shop, Benjamin's Barber Shop, in Edinburgh, Scotland.
Now 30 years old, Benjamin started cutting hair when he was just a wee lad at 16. He remembers the first cuts he made in his parents' garage using his dad's Wahl branded clippers that his father used to shave his own head. Benjamin admittedly acknowledged the learning curve to getting started in the business, "Soon after a few sketchy garage cuts, I landed an apprenticeship at the local salon my Mum used to visit, sweeping hair, making cups of tea, and learning to cut both ladies' and gents' hair."