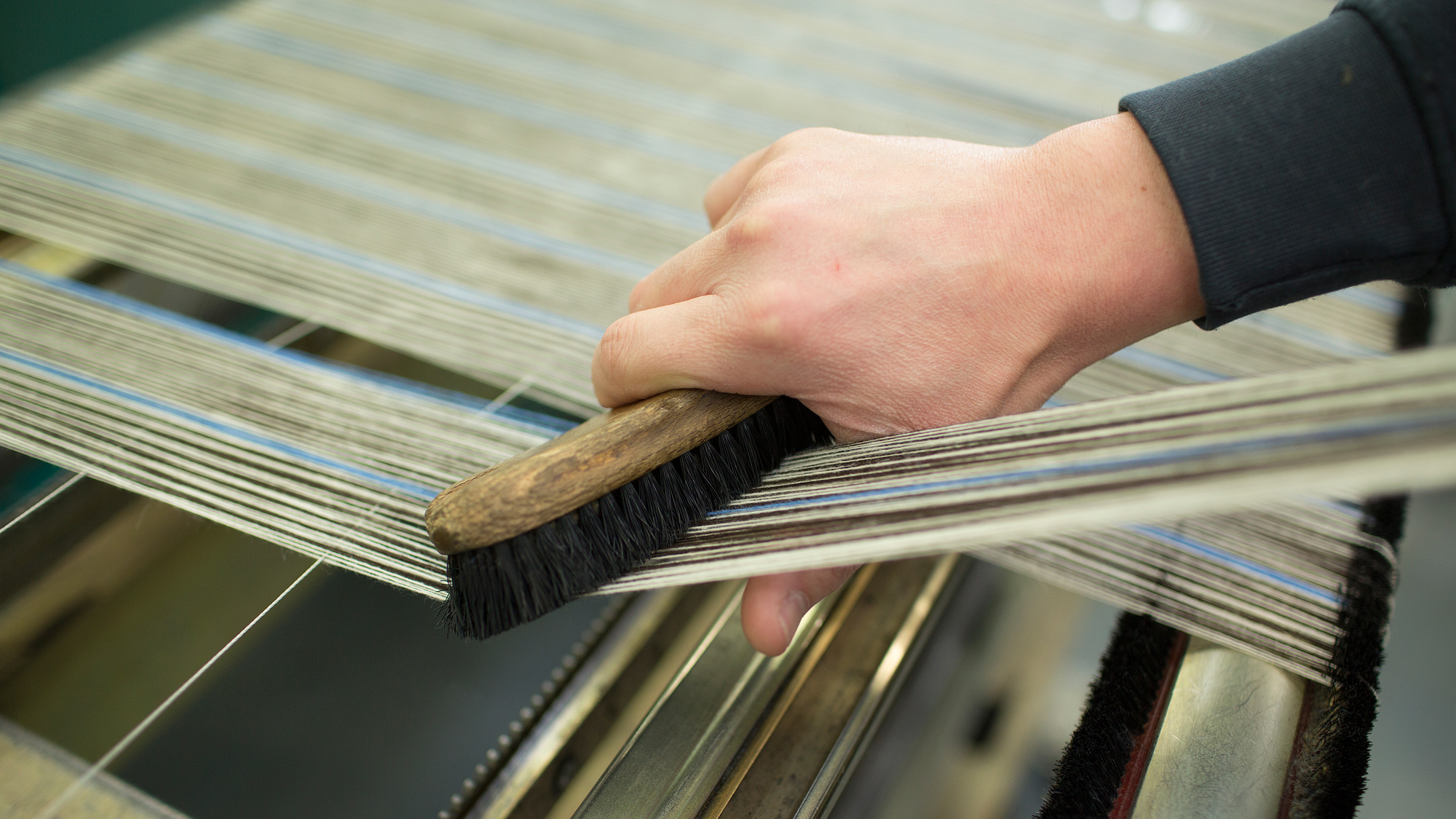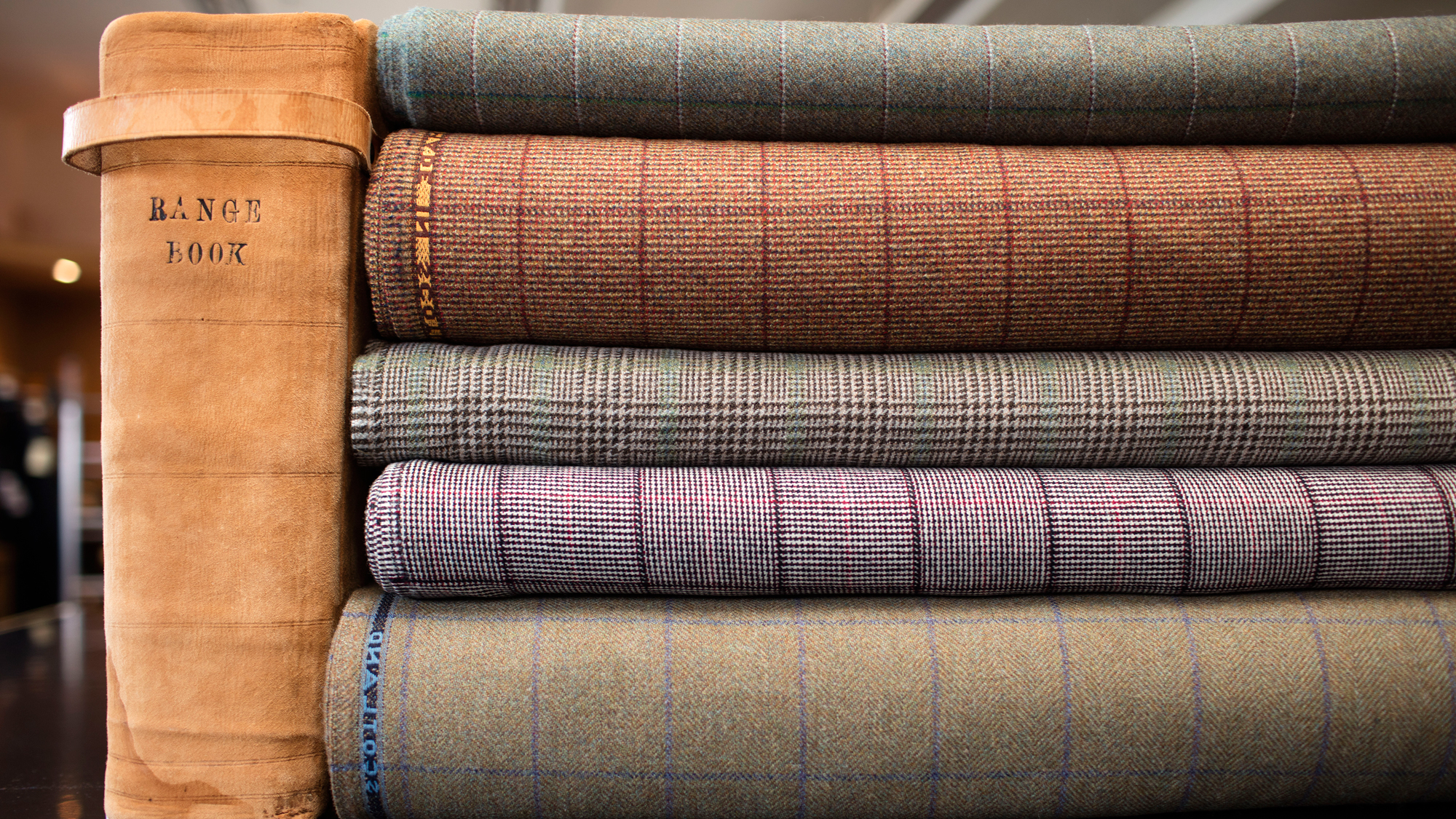 Editor's Note: Last November we had the pleasure of spending 10 captivating days in Scotland. Below is but one adventure of many from our stay. We hope the joy we experienced comes through in all our posts and missives from our adventure, which no doubt read better with a wee dram in hand.
Ever wondered what the difference is between plaid and tartan?
We know this keeps you up at night. Luckily, we went all the way to Scotland to find out.
To put it plainly, plaid is simply a bunch of colors designed into a pattern. A Tartan is specific colors woven into a plaid that is related to a family. And, breath…But wait, what is Estate Tweed? We hear this term dropped across the menswear world from old stodgy London tailors to the cool kids in the Lower East Side.
Lovat employs a team of dedicated craftsmen and women who carry on a long tradition of world-renowned fine cloth making.
When we stopped by the charming Lovat Mills in the border town of Hawick, we kept hearing them speak about Estate Tweeds. After a bit of head scratching and polite tea sipping, I finally piped up, "What exactly is Estate Tweed?" The answer, a tweed especially made for your estate. Yet another thrilling thing for wealthy people to commission besides custom yachts, tailored suits, and John Lobb brogues. Hence Estate tweeds are land-based while a Tartan is family-based.
Why would you design a tweed for your estate? Because it is basically the camouflage you wear when hunting on your property. In an ideal world, the gents from Lovat will come to your country house and take photos of the house, the grounds, what is blooming that time of year, etc. and then come up with a tweed that blends all of those colors. While there are no rules of who wears what these days, there is many a country gent (and royal) who still orders his own tweeds for his family and staff. Your deer stalker and Gillie need to wear the proper garb, right?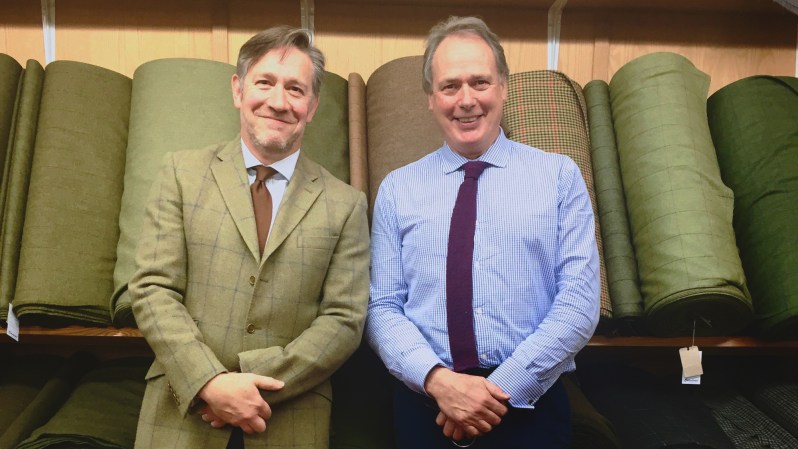 But let's talk about Lovat.
Two textile designers, Alan Cumming and Stephen Rendle bought the mill situated on the Teviot river in 1999 and today it is one of the most modern mills in the country. The mill began back in 1882 and when they bought it the orders were small; it was that history that was the saving grace.
One of our favorite parts of the visit was diving into their incredible design archive that dates back to the 1890's. Thumbing through book after book of hand-woven patterns of vintage tweeds was pretty exciting for this fan of the fabric and for others, too. As soon as they showed these books to clients, they realized these samples looked more modern than what was on the racks at the local menswear store. In short, Lovat can be credited with getting the modern man back in this once frumpy fabric.

Lovat employs a team of dedicated craftsmen and women who carry on a long tradition of world-renowned fine cloth making (Hawick has been known for centuries for their weaving). Their tweeds range from lighter jacketing weights up to the more robust "Sporting Tweeds", suitable for country pursuits and home furnishings. Imagine your man cave swathed in a handsome brown and green tweed? Speaking of, Lovat Mill also produces a variety of woven accessories ranging from the more traditional lambswool picnic blankets to luxury cashmere scarves and throws.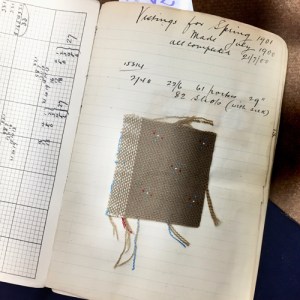 Viking's Tweed Design, Spring 1901
While the tweeds are exceptional, Alan and Stephen are very hard working, amusing gents (with very enviable check jackets) who have buoyed the business to an international level. They export globally to Japan, America, and Northern Europe. And because they are of a certain level of sophistication, trade shows are not in the cards, only face-to-face, personal meetings; also lots of driving. Who wants bundles of bolts of tweed to get lost on a flight? Clients include everyone from Chanel and Ralph Lauren to friends of ours such as Sid Mashburn and Lord Willy's in New York City. You may have seen their tweeds on the cast of Boardwalk Empire and The Jersey Boys, too.
Even if you don't have a country seat, you can still wear estate tweed. Some of our favorite Lovat lovers include Brooks Brothers, Dries Van Noten and J. Mueser. But if you do want to go whole hog, email the company and just maybe they can make a tweed just for you. We hope to have a Manual tweed sooner than later.
Photos Courtesy of Glyn Satterley