We live in a glorious time for Scotch whisky: most distilleries release single malt editions of their products (in the past they were often invisible to the public and "hidden" in blends) and many more like to experiment with age statements, barrel finishes, and special non-age-statement (NAS) blends, meaning your favorite brand might offer a half-dozen or more expressions from which to taste. However, a handful of those expressions often are set aside to be sold only at the distillery or through duty-free shops at airports (officially called "global travel retail," or GTR).
"Whether buying an exclusive at duty-free or at the distillery," says Iain McCallum, brand ambassador for Bowmore and a former distiller/blender himself, "it should retain the heart of the brand, but offer up something interesting. Whisky expressions are like siblings: They have their own personality and character, but the DNA should be instantly translatable to the distillery of origin."
So get your passport up to date and check out these GTR and distillery-only releases.
Balblair Cask 714 of 2006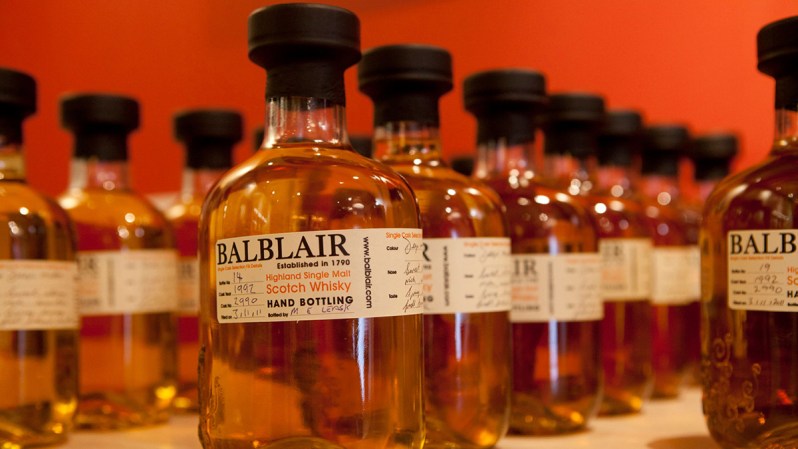 Instead of age statements (10-year, 12-year, etc), Highland distillery Balblair specializes in vintages. Whiskies are dated "1999" or "2005." At the distillery in Edderton, you can currently bottle your own 750 ml share of Cask 714, straight from the cask, at 59 percent ABV. The cool thing with hand-filling the 2006 at the source? You get to fill in a ledger approved by both the Scottish government and the Queen, to make things all official-like. Travel bonus: The Balblair 1999 (bottled in 2014) is available exclusively through duty-free.
Craigellachie 19 Year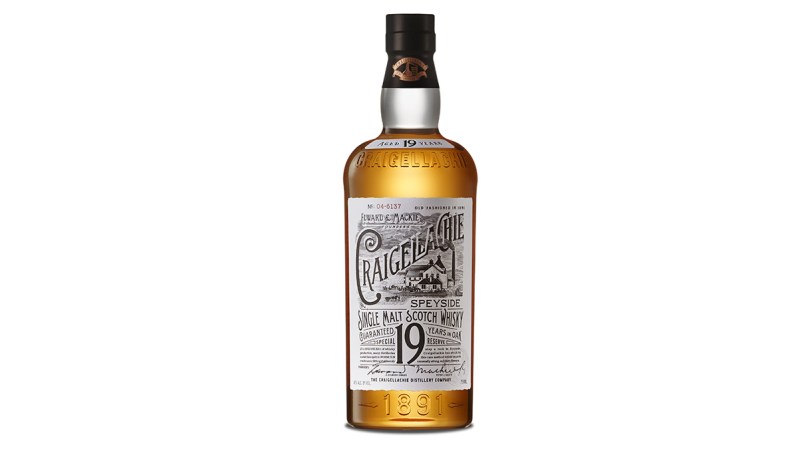 This is part of the "Last Great Malts" series of single malts from John Dewar and Sons, a group of distilleries that had never released its whiskies as single malts before. A proudly old-school style of Speyside whisky, you'll find full-bodied character, oak, and even sulfur and meaty notes. That's a good thing, in this case. Got even more dollars to drop? The 31-year Craigellachie is also exclusive to duty-free shops.
Glenfiddich 19-Year Age of Discovery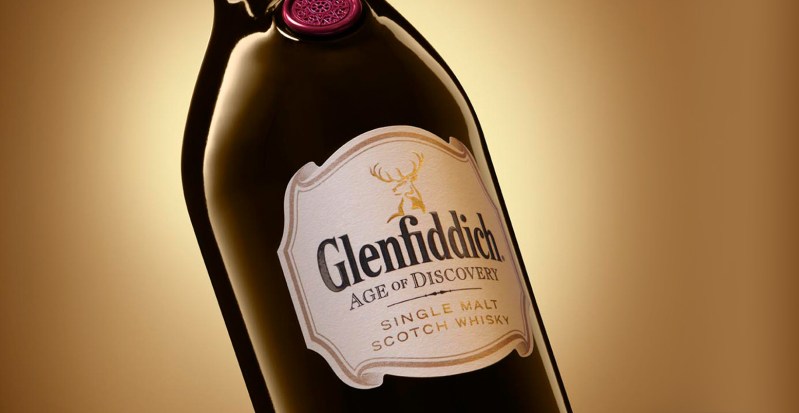 Once available in the U.S., it's now only found in duty-free shops. Aged 19 years in American ex-bourbon casks, you'll fine classic bourbon overtones of vanilla, tobacco, baking spice, and smoky oak notes. Like other expressions of the Dufftown-based Glenfiddich, expect the Age of Discovery to trend more sweet than smoky, more smooth than brash.
Bowmore Warehouseman's Selection
The last in Bowmore's distillery-only Craftsman series, Warehouseman's Selection was distilled in 1999 and aged 17 years in a mix of bourbon, sherry, and wine casks. Three-thousand bottles of the smokey Islay single malt were made. When they're gone, there will be a new distillery-exclusive series with a new flavor theme.
"With distillery exclusives and the annual Feis Isle festival bottlings, you're looking for quirky personality," says brand ambassador Iain McCallum. "You want something that reflects the experience of being in distillery, the smells of the distillery. You're tasting the warehouse. But of course, it's also instantly recognizable as the product of the mother distillery.
Fans take note: Last year, after a few years off the market, the brand re-released its age statement whiskies (10-, 15-, and 18-year) as duty-free exclusives.
The Dalmore Fortuna Meritas Collection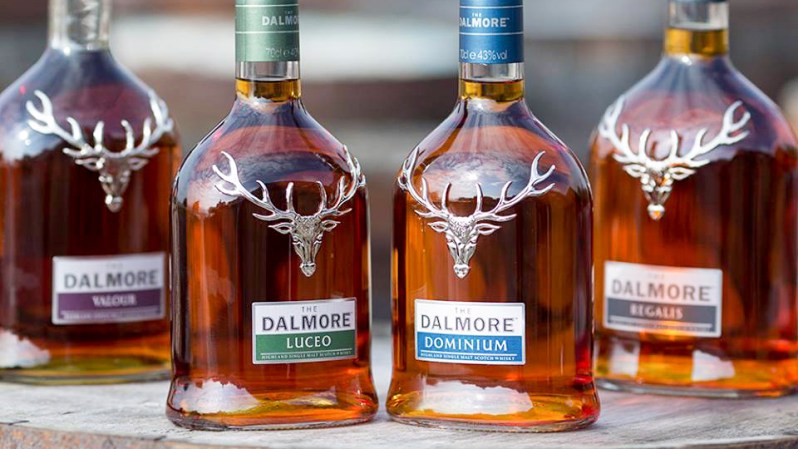 Not one, but four unique bottles of this posh Highland single malt landed on travel retail shelves two years ago. Billed as a tribute to The Dalmore's heritage (the 1839 brand was inspired by a legend about the rescue of King Alexander III), master blender Richard "The Nose" Paterson has selected unique cask combinations for each expression: Valour, Regalis, Luceo, and Dominium. The Dominium, for example, employs specially selected casks from sherry producer Gonzales Byass that first aged oloroso sherry for at least 30 years (!!!). The result is rich raisin, carame, and sandalwood notes and a highly aromatic bouquet.
Dewar's 30-Year Ne Plus Ultra
These days, there are three reasons to hit the duty-free: to get your favorite brand at a discount, to try an exclusive expression at or around what you're used to paying, or to go balls out and pick up something crazy rare and expensive. That would be this. Available only in Canada, this smooth, incredibly lush variation of the classic blended whiskey will set you back around $650.
Glenfarclas 15 Years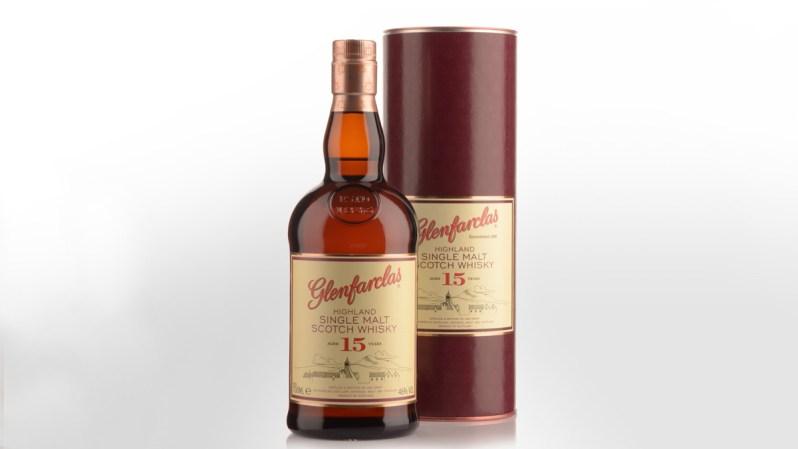 A nearly 200-year-old distillery in the Highlands of Scotland, Glenfarclas puts out a wide range of Scotches aged between 10 and 40 years. The 15-year is bottled is said to be the perfect for single malt enthusiasts by those at the distillery. Glenfarclas mentions sherried notes throughout the drink, with a long-lasting finish.
Glengoyne Teapot Dram
A distillery-only bottle offered at the Highland distillery, workers at Glengoyne used to receive three drams a day from a copper tea pot — a solution to more than the angel's share gone missing. Now, the same Scotch is bottled and sold and offers up a sweet mix of brown sugar, fruits, and spices. The distillery points out flavors such as pineapple, cherry liqueur, dark chocolate, and black pepper. It's a young whisky, but one worth visiting the site for.
Edradour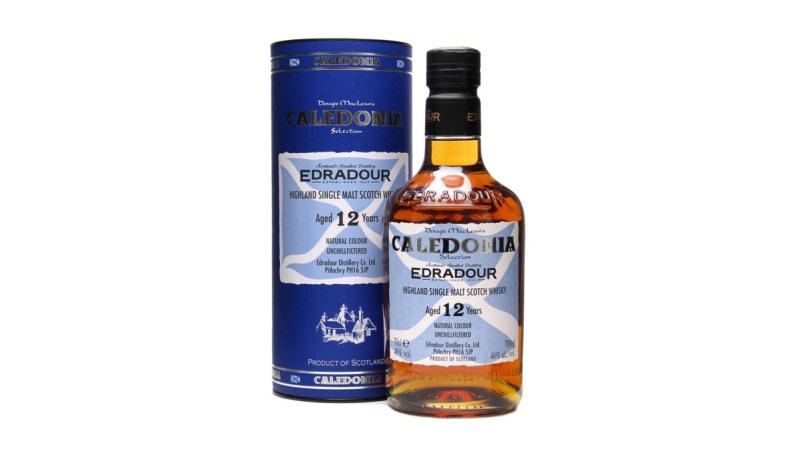 The smallest distillery in Scotland was long a provider of the drinks for the House of Lords, but its small and elite status doesn't stop it from making a lot of products. While the 10-year Edradour expression is often available at better whisky bars in the U.S., the distillery produces an array of Classic, Cask Strength, Wine Finished, Wine Matured, and Heavily Peated whiskies. Edradour is worth the stop — and tastes.
Originally published by Andrew Couts on July 7, 2016. Last updated February 28, 2018 by Robert Haynes-Peterson.

Editors' Recommendations