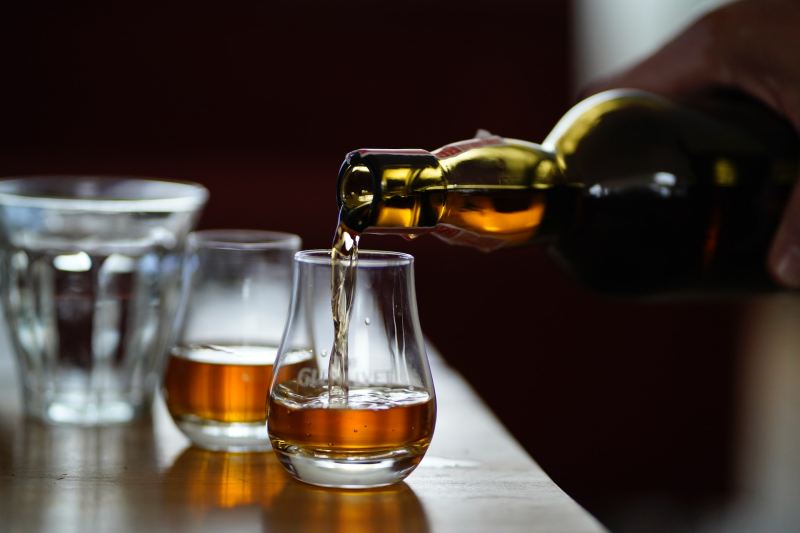 Regardless of whether you enjoyed everything summer had to offer, it's over. While most of us finished up endless days of kayaking, tubing, and boat drinks at the end of August, technically, summer didn't end until the end of September. But it's now fall with everything this season entails. Pumpkin-spiced lattes (and pumpkin-spiced everything), brightly hued leaves, and pullover sweaters aplenty. It's a season of reasonably warm days and chilly evenings. It's also the perfect time of year to enjoy a warming dram (or three) of single malt Scotch whisky (note that it's 'whisky' not 'whiskey' like we use for its U.S. and Irish counterparts).
For those unaware, single malt Scotch whisky is a term used to define whisky from Scotland that was distilled at a single distillery (hence the name), made from barley, and aged in oak barrels for at least three years (although usually much longer). Unlike some other Scotch whiskies (like Johnnie Walker, Famous Grouse, and Chivas), it's not blended with grain or other whiskies.
Now that we know a little bit about what single malt Scotch whisky is, it's time to enjoy a few drams while we pull on our favorite light jacket and heavy jeans. But, since we understand that autumn might be a busy season for you, we didn't want you to spend a whole afternoon (or weekend) searching for a warming whisky at your local liquor store or an online retailer. Instead, we did the work for you.
Below, you'll find ten of our favorite warming single malt Scotch whisky brands. We picked expressions from the various regions (Speyside, Highlands, Campbeltown, Lowlands, Islay, and the islands). Some are sweet, mellow, and soft and others are briny and smoky. There's something for every palate. Keep scrolling to see them all.
Laphroaig 10
If you want to take a deep dive into everything that the sheep-filled island of Islay has to offer, you'll grab a bottle of Laphroaig 10. The famed distillery's flagship bottle gets its flavor from peat-smoked barley. Matured for at least ten years in oak casks, it's known for its bold kick of peaty smoke as well as ocean brine, vanilla, caramel, and oak. It's a complex, smoky sipper you'll go back to again and again.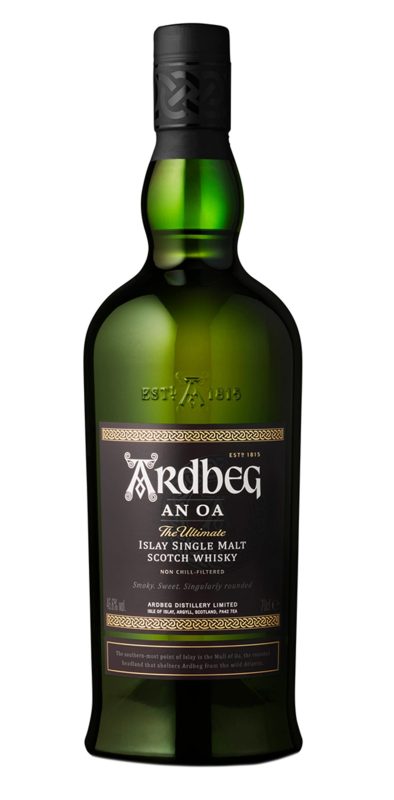 Ardbeg An Oa
Another classic Islay distillery, Ardbeg is well-known for its smoky, peaty, sweet, balanced expressions. One of its best, most warming bottles is Ardbeg an Oa. Named for the Mull of Oa along the Kildaton Coast, this non-chill filtered single malt whisky is a vatted whisky made up of expressions aged in Pedro Ximenez, ex-bourbon, and virgin charred oak barrels. The result is a complex sipper with notes of dark chocolate, toffee, dried cherries, baking spices, and robust campfire smoke.
Aberlour A'Bunadh
When it comes to sherry matured or finished single malt Scotch whiskies, there are few as popular and well-made as Aberlour A'Bunadh. The name translates to 'the original' from Gaelic. This sherry-matured whisky is bottled as a potent cask strength (although the alcohol content varies by batch). It's known for its flavors of dried cherries, raisins, ginger, candied orange peels, dark chocolate, vanilla, and oaky wood.
Talisker Storm
With a name like Talisker Storm, you must have a pretty good idea that you're in for a whisky swirling with flavors when you crack open one of these bottles. First released in 2013, this no-age-statement single malt Scotch whisky is known for its nose of caramel apples, oak, campfire smoke, and vanilla and a palate of oak, vanilla, peppery spice, dried fruits, and robust smoke. It's a nice mix of sweetness, spice, and smoke.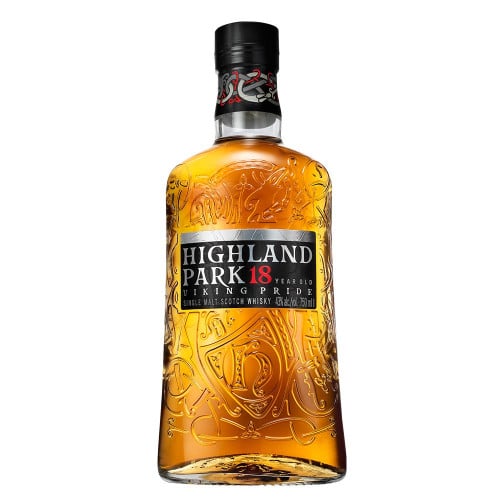 Highland Park 18
Also known as Highland Park 18 Viking Pride, this popular expression is aged for at least eighteen years in a combination of first-fill sherry season European and American oak barrels. The result is a memorable whisky that begins with a nose of dried cherries, vanilla, oaky wood, and campfire smoke. Drinking it reveals a symphony of dark chocolate, sweet honey, candied orange peels, salted caramel, and gentle, rich smoke.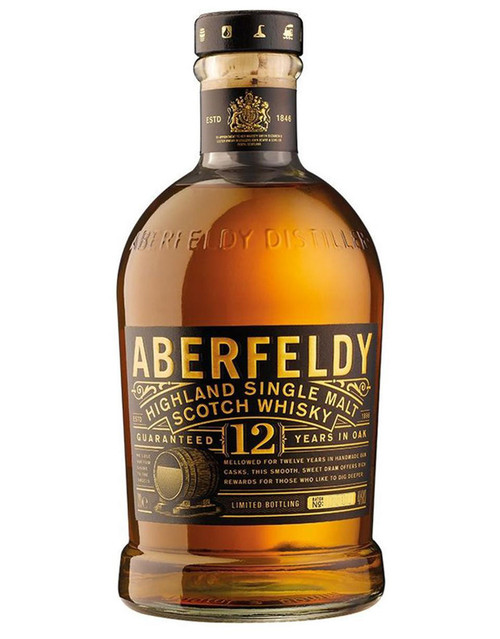 Aberfeldy 12
If you're a fan of Dewar's blended whiskies, you've enjoyed your fair share of Aberfeldy. This is because it's the base for some of that brand's most popular expressions. But it's so great, it belongs on its own. Especially Aberfeldy 12. Known for its nose of sherry, raisins, honey, and vanilla. Drinking it brings forth notes of chocolate fudge, toasted vanilla beans, dried fruits, candied orange peels, oak, and light smoke at the very end.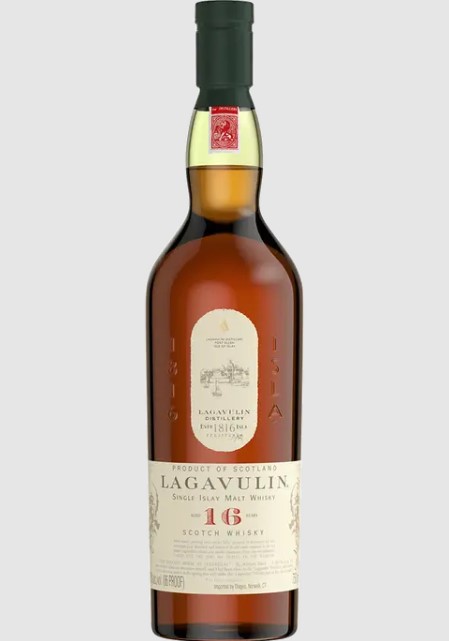 Lagavulin 16
While some distilleries opt for a ten-year-old or a twelve-year-old as its flagship expression, Lagavulin decided a sixteen-year expression was a better choice. Matured for a minimum of sixteen years in oak casks, this award-winning sipper is known for its nose of iodine, peat smoke, oak, and vanilla and a palate of salted caramel, oak, vanilla, dried fruits, and bold peat smoke. There's a reason it's one of the most popular Islay single malts.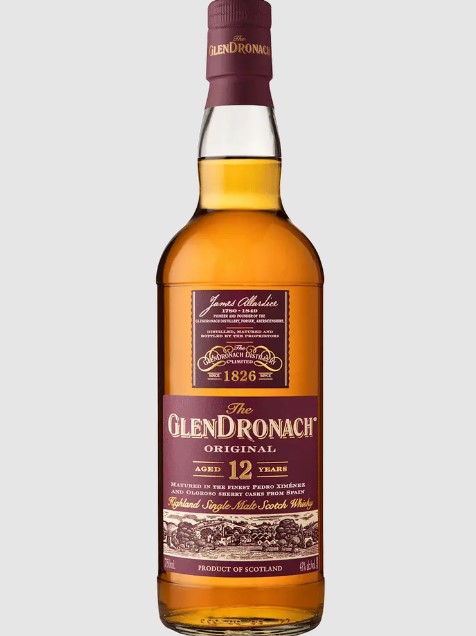 The GlenDronach 12
When it comes to sherried single malt Scotch whiskies, it's tough to beat the appeal of GlenDronach 12. Also known as "The Original," it's aged for at least twelve years in a mixture of Spanish Pedro Ximenez and oloroso sherry casks. This creates a sweet, rich, highly complex sipping whisky. It all begins with a nose of ginger candy, vanilla, and orchard fruits before melding into a palate of oak, sweet sherry, dried cherries, vanilla, and cream.
Glenmorangie Nectar D'Or
If you want to go basic, you can grab a bottle of Glenmorangie The Original. This 10-year-old expression might be the best gateway bottle of Scotch available today. If you're trying to up your fall sipping game, you'll opt for Glenmorangie Nectar D'Or. This indulgent, dessert-like single malt whisky loaded with flavors of toffee, almond cookies, oak, and spices gets its flavor from being matured in a combination of ex-bourbon casks and Sauternes wine barrels.

Craigellachie 13
Often referred to as the "Bad boy of Speyside," Craigellachie spent a long time as mostly a nameless whisky used in Dewar's blend. In the last decade, it's gained in popularity. Its 13-year-old expression is a great choice for a cool fall night. First matured in ex-bourbon and ex-sherry barrels before having half the batch finished in first-fill sherry casks, and the other half in first-fill bourbon barrels, it's known for its bold, rich flavor profile featuring notes of caramel, toasted marshmallows, dried cherries, oak, and spices.
Editors' Recommendations