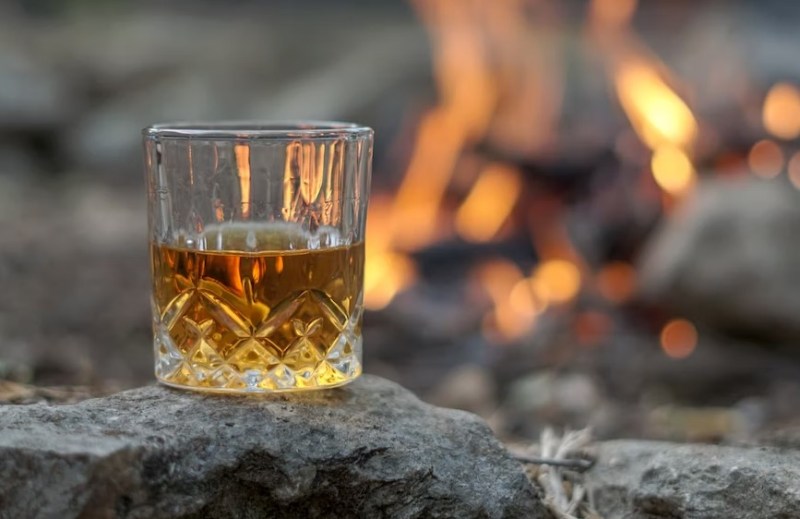 The end of summer is barreling toward us like a pumpkin spice-fueled locomotive. Depending on where you live, you're likely already seeing some signs of fall. The leaves are beginning to change color, the days are getting shorter, and Halloween candy is already on grocery store shelves. Fear not, even with the eventuality that is the end of summer, we still have until September 23 to enjoy all that the season has to offer. For us, it means as many backyard campfires as possible before the weather grows colder. It also means we only have weeks left to pair our fires with a glass of warming Scotch whisky.
Nobody will blame you for complimenting the smoky fire by drinking a complex, non-peated single malt Scotch whisky. For those confused about the spelling, most of the world omits the 'e' when referring to whisky. You also might be wondering the difference between Scotch and whiskey. Well, in the simplest terms, Scotch is a kind of whisky (Americans and the Irish still use the 'e'). So that should put an end to the Scotch vs. whiskey debate once and for all.
Now that we have that figured out, it's back to the peat. We prefer smoke on smoke. That's why we like to enjoy a dram of peated Scotch whisky next to a roaring fire. For those new to Scotch whisky, a peated Scotch whisky, along with the other flavors, like candied orange peels, vanilla, toffee, and oak, is smoky like a raging campfire. It gets the flavor from the use of malted barley that was flavored with peat smoke. The more smoke the barley is exposed to, the more robust and smokier the whisky will be.
Now that we've given you a little background on smoky, peated whisky, it's time to find some of the best scotch whisky to pair with your backyard fire. Don't worry, we did the work for you. Looking for the best Scotch whisky? Below, you'll find 10 of the best smoky Scotch whisky brands on the market.
Ardbeg Uigeadail
You might not be able to spell this whisky or pronounce it, but that won't stop you from sipping it. Gaelic for "a dark, mysterious place", Uigeadail is named for the Islay distillery's water source. This peat-smoked single malt whisky is a vatted blend of whiskies aged in ex-bourbon as well as ex-sherry barrels. The result is a smoky, sweet whisky with peat, dried cherries, vanilla, orange peels, and gentle spices.
Compass Box Peat Monster
With a name like Compass Box Peat Monster, you should have a pretty good idea of what you're about to get into when you crack open a bottle of this blended Scotch. This blend of peated Islay single malt whiskies is known for its nose of campfire smoke, orchard fruits, caramel, vanilla, and a ton of peat. It's smoky, sweet, and highly memorable.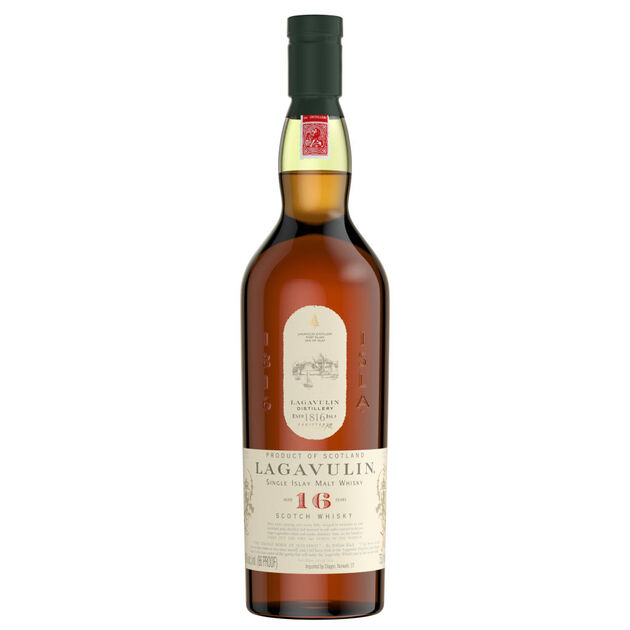 Lagavulin 16
While many single malt whisky brands make a 10- or 12-year flagship whisky, Lagavulin opts for a single malt that was aged for a minimum of 16 years. A favorite of Nick Offerman, Lagavulin 16 is filled with flavors like salted caramel, peat smoke, orange peels, vanilla, and gentle, herbal spices. It's surprisingly well-priced for its age and quality.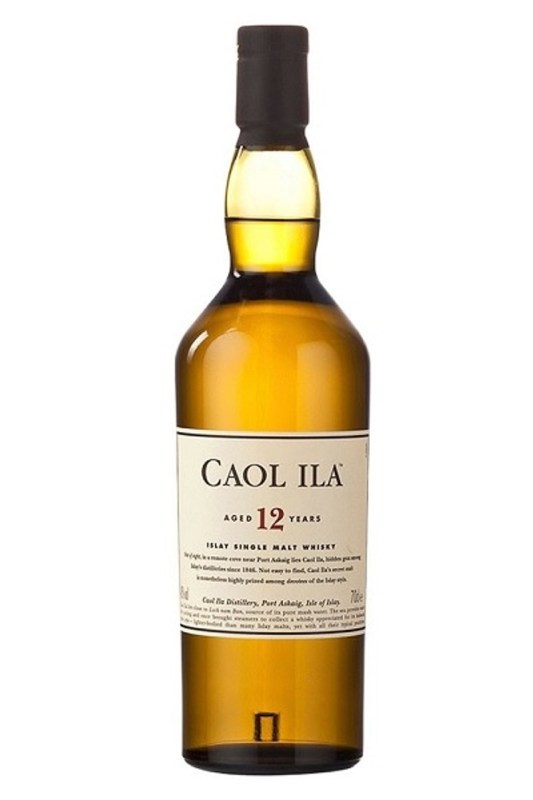 Caol Ila 12
If you took a poll of single malt Scotch drinkers and asked them to tell you the best beginner peated Scotch whisky, you'd get a lot of people directing you to Caol Ila 12. Launched in 2002, this award-winning whisky begins with a nose of smoked bacon, orange peels, and vanilla and moves on to a palate of toasted vanilla beans, citrus peels, peat smoke, and light spices. The smoke is more subdued than some of its counterparts, making it a great gateway into the world of smoky Scotch.
Bruichladdich Port Charlotte Heavily Peated 10
While Caol Ila is a 12 is a beginner smoky whisky, Port Charlotte Heavily Peated 10 is for the peated whisky fans. Many of the peated whiskies from Islay are medicinal in nature, but Port Charlotte Heavily Peated 10 isn't. Matured for 10 whole years, it's rich, robust, and like sipping on a campfire. The palate is rounded out with notes of vanilla beans, dried fruits, and oaky wood.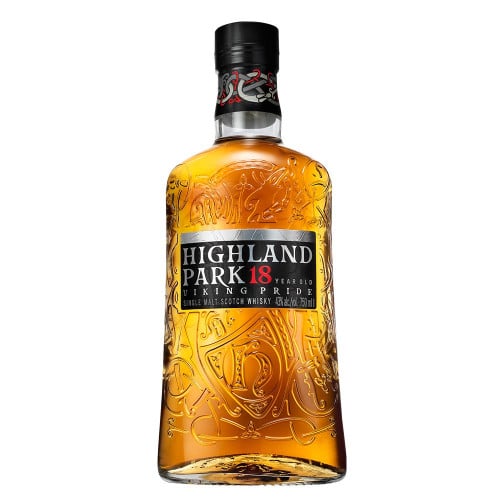 Highland Park 18: Viking Honour
Matured in a combination of first-fill sherry season European and American oak barrels, this popular smoky single malt comes from Highland Park. This distillery is located on Orkney island. It's known for its flavors of cinnamon sugar, orange peels, toffee, honey, and gentle, smoky peat. When it comes to smoky single malt whiskies, Highland Park 18 is sublimely balanced.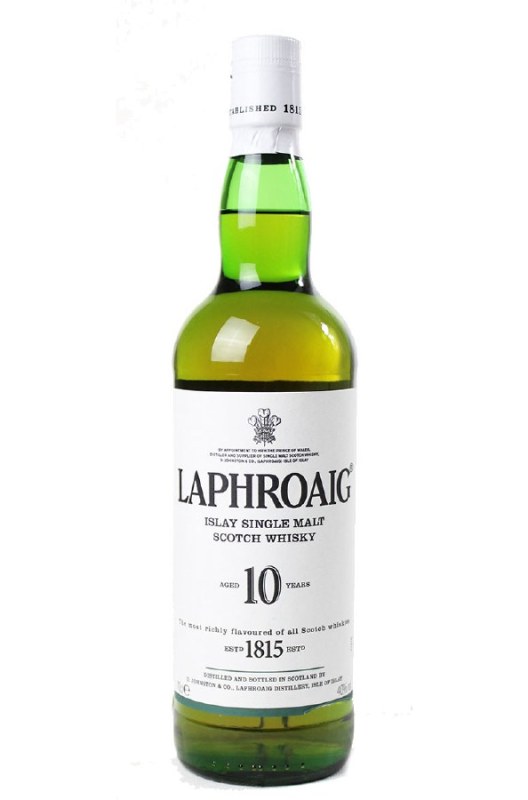 Laphroaig 10
Laphroaig is a unique whisky. Known for its smoky, briney, almost iodine, medicinal flavor profile, it's definitely unique. Its flagship expression is Laphroaig 10. Matured for at least 10 years in ex-bourbon barrels, this smoky, peated single malt Scotch whisky is known for its flavors of salted caramel, vanilla beans, oak, and peppery spice. Sweet, smoky, salty, and spicy. What's not to love?
Benriach The Smoky Ten
Launched in 2020, this smoky, sweet whisky was aged in a combination of ex-bourbon barrels, toasted virgin oak casks, and Jamaican rum barrels. The result is a peaty, smoky sipper loaded with flavors like maple candy, pepper, ginger, candied orange peels, vanilla, and robust campfire smoke. The unique aging process gives this a complex flavor profile you won't find anywhere else.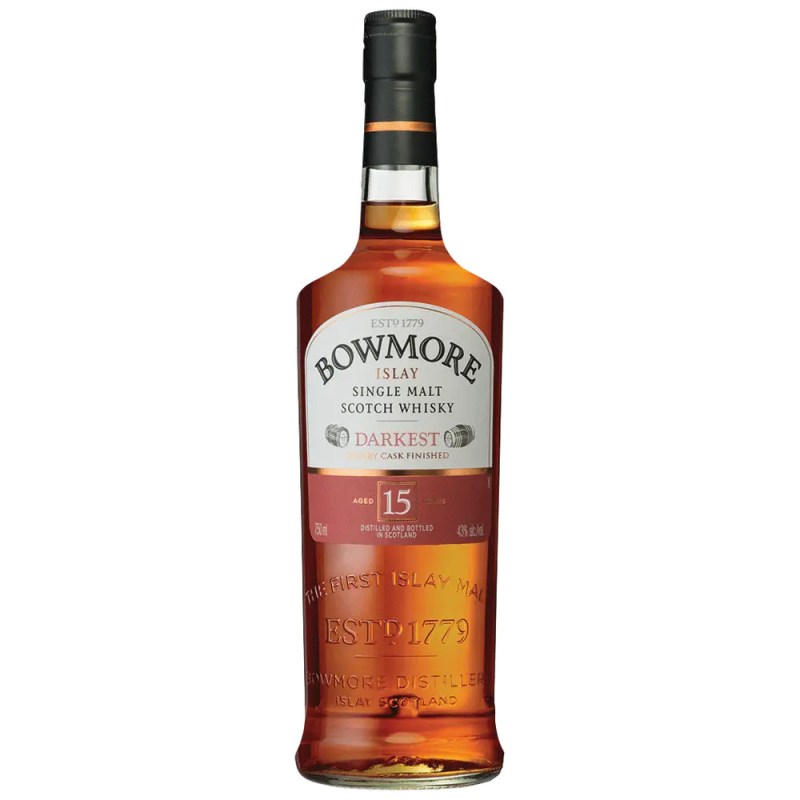 Bowmore 15: Darkest
This award-winning peat-smoked single malt whisky spent 15 years aging. At first, it matured in oak barrels before spending the last three years in oloroso sherry casks. The mixture of smoky peat and sweet oloroso sherry makes for a very unique flavor profile that features candied almonds, orange peels, vanilla beans, dried fruits, and peaty smoke.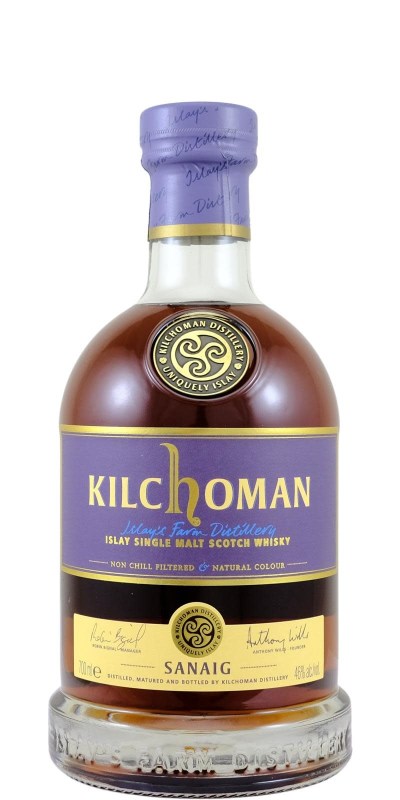 Kilchoman Sanaig
Kilchoman might not have the name recognition of some of the other Islay distilleries, but you absolutely shouldn't sleep on this award-winning distillery. Named for an inlet near the distillery, Sanaig is a peated single malt whisky that was aged in a combination of ex-bourbon and sherry casks. This creates a smoky, sweet, sippable whisky with notes of dried fruits, chocolate, berries, vanilla, oak, and a nice kick of peat smoke.
Editors' Recommendations