There's an earthiness and smokiness to many Scotch whiskies that don't necessarily translate to summer drinking. Yet again, there are also scores of bright and fresh Scotches, begging to be in your glass even when you're poolside in swim trunks or milling about on a rooftop patio.
We love Lagavulin and the many peat monsters that come out of Islay, but that kind of Scotch is befitting of a fireside affair midwinter. What we desire this time of year from the complex brown spirit are pronounced fruit notes and lighter builds — trim without losing any layers of personality. You think the Scots take the summer off from their famous homeland hard stuff and switch fully over to beer? Nope.
Here are nine rather sprightly Scotch whiskies, perfect for sipping neat this summer.
Glenfiddich 21-Year Gran Reserva Rum Finish
The growing trend of finishing Scotch in rum barrels is a heaven-send for summertime and warm-weather imbibers. The process not only evens out the whisky, but it tends to impart some tropical elements. This version from Glenfiddich is extra dialed-in thanks to extensive aging. It pops with tropical fruit flavors, and there's even some spice by way of ginger notes. It ain't cheap, but many of the best sippers aren't, especially where Scotch is concerned.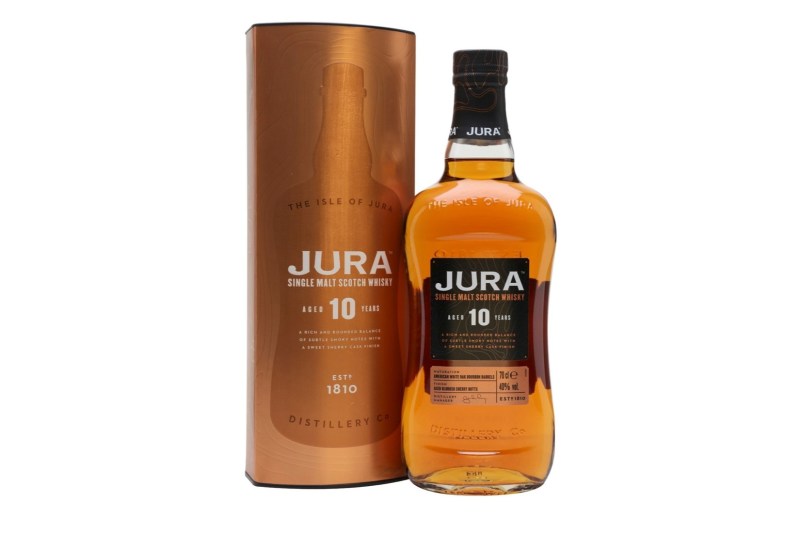 Jura 10-Year
It's easy to draw comparisons between this Scotch and a great batch of light-roasted coffee. There's citrus fruit, some cacao notes, and a mild nuttiness that likes to linger. Upon the second or third sip, you may even pick up a little pine or forest floor, but just a whisper. For the price, this whisky over delivers and needs little more than a glass and perhaps a single ice cube to show its summer prowess.
anCnoc 12-Year
This tasty Scotch drinks like it looks. The lighter, straw-like hue spells a slimmer whisky, with flavors of honeycomb and candied lemon peel. This is the one to pour for your friends who say Scotch is too heavy as it boasts a mellowness that makes it incredibly approachable, across the board. We suggest giving it a slight chill in the fridge and foregoing the ice cube for best summertime results.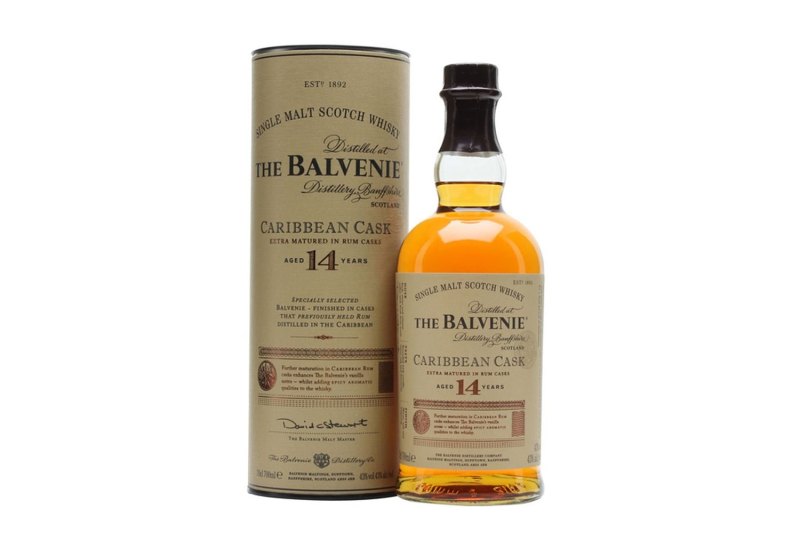 The Balvenie 14-Year Caribbean Cask
Another option, given the rum treatment, this Scotch is gorgeously balanced. It's like your favorite item from your favorite bakery, offering equal parts fruit, sweetness, and toffee. It presents like a more traditional Scotch up front but the mid-palate shows the shimmering effects of rum barrels, taking things straight to the Caribbean. And then comes the finish, with a signature smack of Scotch-y pepper. It'll have you second-guessing conventional island drinks like the Piña Colada cocktail and Daiquiri and consider substituting it in place of rum.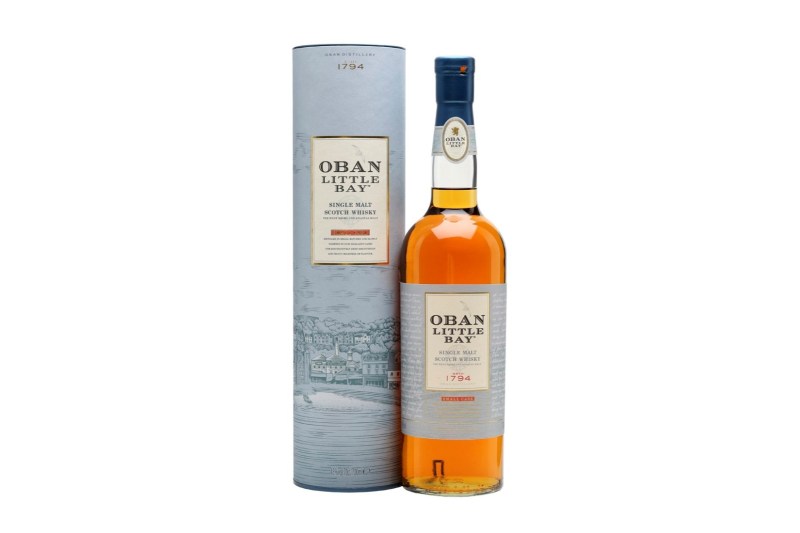 Oban Little Bay
While we love some of the older bottles from this distillery (like the decadent Oban 14-Year), this one is perfectly tailored for summer. Orange, sea salt, and cinnamon envelope, but don't overwhelm the palate. There are some added dried fruit notes, likely due to aging partly in sherry barrels.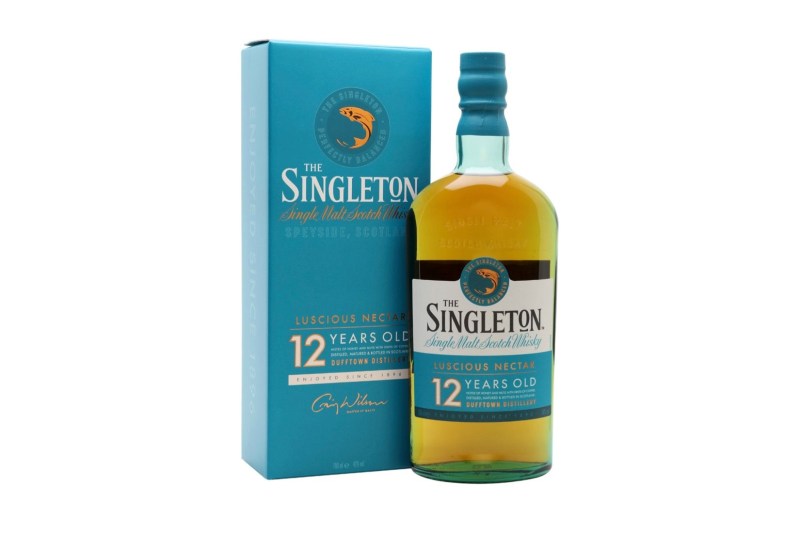 The Singleton 12-Year
The youngest bottling from the brand, this Scotch exudes youthful energy and exuberance. It's grassy on the palate, with some citrus and oak rounding things out. The finish goes on for some time and brings in some richness, along with more in the way of concentrated fruit notes.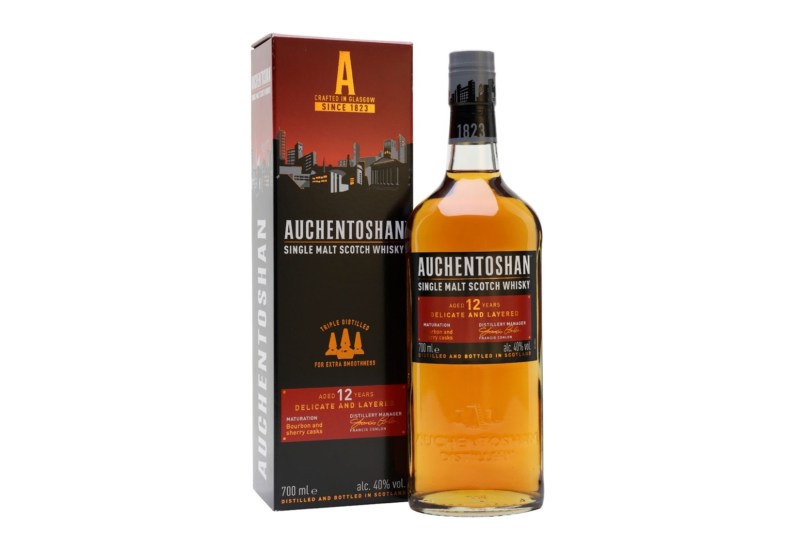 Auchenstoshan 12-Year
Lime and tangerine aren't always flavors that jump to mind when considering Scotch. But that's exactly what this one offers on the palate, along with bursting aromatics of roasted nuts, wet grass, and fresh pastry. It's a smooth sailor that delivers plenty of personality without weighing too heavy in the glass. Plus, the name is just cool. Say it with me: Auch-en-sto-shan.
Compass Box Hedonism
A Scotch with a real soft side, this offering shows fresh zest, white peppercorn, and a touch of coconut. It's aged in American oak casks, and while exceptional on its own, is also fantastic in a classic cocktail like the Rob Roy. Be advised, it may have you feeling a bit hedonistic after a couple of pours.
Highland Park 12-Year Viking Honour
Having evolved in sherry oak casks, this Scotch shows tons of honey and dried fruit notes, with just a whiff of peat. Try this gem alongside some savory or spicy snacks or with a grilled steak.
Love Scotch? Us, too. Check out the best Scotch under $50 and the most expensive Scotch whiskies in the world. We also have recipes for the essential Scotch cocktails.
Editors' Recommendations