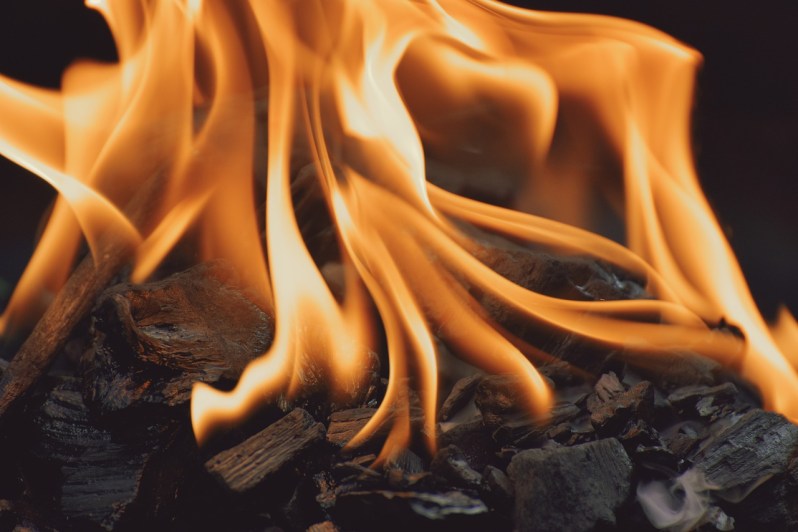 Greg Higgins opened his restaurant in Portland in 1994, well before the city became synonymous with great food. Credited by many to have reinvigorated the farm-to-table movement in the region, Higgins remains one of the best restaurants in America. Better still, the chef behind it all is a cool dude and often willing to share slivers of his infinite culinary wisdom — in this case, on the topic of bbq food.
We chatted up the top chef about grill recipes and tips, just in time for summer gatherings. He dished on burgers, his favorite grilling tools, and even offered a few of his favorite recipes, below. Read on to up your outdoor dining game, while summer is still young.
Simple is often best
A self-described purist when it comes to grilling, Higgins does not believe in Traeger grills or new contraptions. "I'm big on an open flame," he says. The chef uses a basic Weber, with lump charcoal or mesquite, depending on what's cooking.
In terms of tools, Higgins' go-to is a brass pizza oven brush. He uses it to keep his grill clean, and the tough makeup means it's built to last. "If you can get a cast iron grate, do it," he says. They'll stand up to the heat and distribute it evenly (not to mention pretty much last you a lifetime). It's also a great surface for grilling things like fish, as Higgins is wont to do. With the brush and grate combo, it's easy to keep things in order as well as prevent fish from sticking to any surfaces.
Most fish have a "delicate protein structure," Higgins says, but with the above, you're in pretty good shape to cook things properly and not make a colossal mess in the process. "And albacore is pretty forgiving," the chef adds (see the recipe below).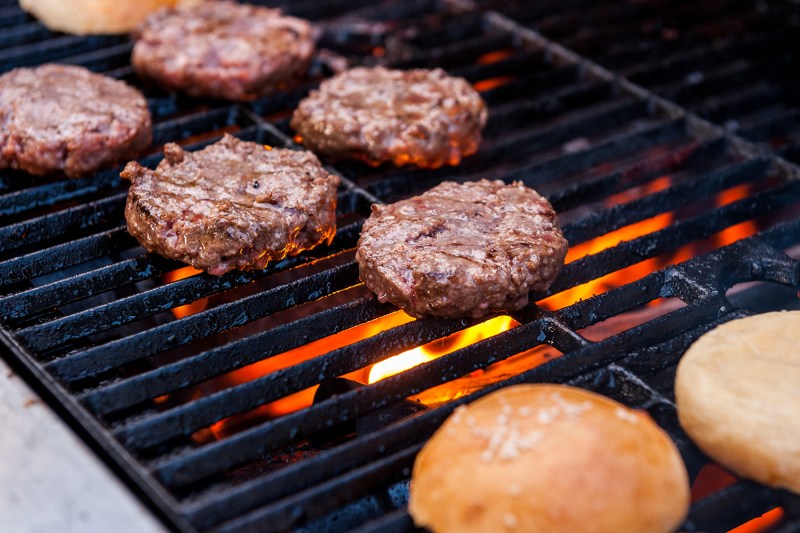 How can I improve my burger game?
The Higgins burger is one of the best around. And it's not about manipulating the ingredients, it's more about sourcing the good stuff. The chef advises sourcing "the best beef possible," like grass-fed and dry-aged beef. It'll pack big flavors and not need much in terms of prep. In fact, Higgins says his beloved restaurant burger includes nothing more than some sea salt, black pepper, and chipotle. If you don't have a good local butcher or meat shop in mind, we've been digging the stuff from Vermont Wagyu.
Other tips? Don't add that seasoning beforehand, wait until after the meat hits the grill. Also, go with a medium heat approach. Higgins admits there tend to be two types of people ("flame up people" and "cold grill" people) but falling somewhere in between yields the best results. "As soon as the meat goes on the grill, use a spritzer bottle full of water a spray down the flames," he suggests. It's a great way to keep the heat in check and the tool itself is very inexpensive.
Hungry for some grilling ideas? Check out a few of Greg's favorite grilling recipes below.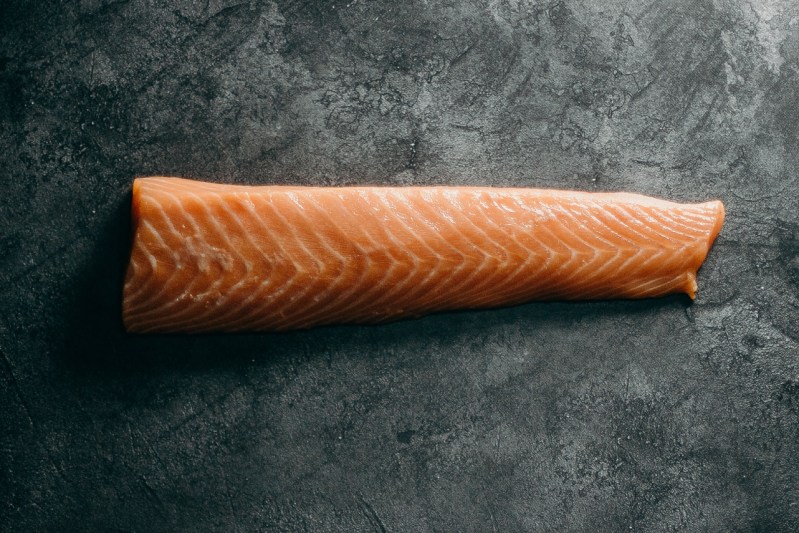 Grilled Chinook Salmon with Chanterelles
As Higgins points out, with quality fish, a simple cooking approach is best. This tamari marinade yields a crunchy charred exterior and a moist flakey and meltingly delicious interior. Grilling the fillets over live charcoal contributes a smoky complexity that just can't be imitated. If you lack fresh chanterelles, don't be afraid to accompany the fish with whatever treasures you have from your garden or the farmers' market.
Ingredients
Tamari
1 tablespoon Chili paste or Hot sauce
½ teaspoon Sugar
6 each Wild Salmon portions – 6 ounces each
1 pound Chanterelles – cleaned & sliced ½ "
2 each Leeks – washed & crescent cut ¼ "
¼ cup Olive oil
4 tablespoons Balsamic vinegar
½ cup White wine
Salt & pepper – to taste
Method
Whisk together the tamari, chili paste, and sugar.
In a shallow baking dish marinate the salmon portions in the tamari mixture, turning them till evenly coated, cover and refrigerate for 2-3 hours. Turn the fish twice during that period to make sure they're evenly marinated.
Pre-heat the oven to 400 degrees and fire your barbecue grill.
In a roasting pan or casserole dish, combine the mushrooms, leeks, oil, balsamic vinegar, and white wine.
Place in the oven and roast for 25-30 minutes, stirring occasionally.
Remove the salmon from the marinade and blot the portions dry on paper towels.
When the mushrooms are nearly cooked (25 minutes) brush the pieces with olive oil and cook topside down on the hot grill. Turn the salmon after 2-3 minutes and cook to desired doneness – 5-7 minutes total grill time. After flipping the fish check the roasting chanterelles and leeks – season to taste with salt & pepper and hold warm.
Serve the salmon hot from the grill with the chanterelles and leeks a crusty loaf of bread and a good Pinot Noir (the 2021 vintage is drinking excellently already, by the way).
Grilled Oregon Albacore with Flame-Roasted Chili Raita
A smaller, more flavorful species of tuna, albacore is a dream on the grill. Higgins likes to play around with the chilis in this recipe. He says the best route is to secure a mix of sweet, medium, and hot options to achieve overall balance (ask the growers at your local farmers market for advice). Like the above dish, Higgins suggests a lively medium-bodied red wine like Oregon Pinot Noir with this dish.
Ingredients
6 ounces Oregon Albacore medallions
4 tablespoons olive oil
1 bunch cilantro
2 cups organic yogurt
2 tablespoons cumin seeds – toasted
1 lemon – juice and zest
1 tablespoon garlic – minced
2 tablespoons honey
1 cup cucumber – peeled & diced ¼ inch
2 cups roasted chilis – sweet & hot julienne cut
Salt and pepper to taste
Method
Drain the yogurt overnight in a strainer lined with two layers of cheesecloth.
Discard the liquid whey and set aside the thickened yogurt.
Flame roast the chilis on a very hot charcoal grill or on an open gas burner – turning them frequently to evenly char them on all sides.
Peel the charred skin, remove the stems and seeds, and cut in a 1/8 inch julienne.
Finely mince the lemon zest and combine it with the chilis, garlic, cumin seeds, honey, and cucumber. Mix well with enough of the drained yogurt to form a thick sauce. Adjust the seasoning to taste with salt & pepper.
Cover and refrigerate for several hours to allow the flavors to develop fully.
Preheat the charcoal grill. Season the albacore medallions with & pepper and brush with liberally olive oil.
Grill the medallions 2-3 minutes per side – keeping them toward the medium rare side.
Garnish with fresh cilantro and a generous portion of the raita.
Remember to clean your bbq grill, especially if it's been a bit since you last fired it up. Make frequent trips to farmers' markets and produce stands as more and more great stuff comes into season — and have fun while you're at it. It's hard to go wrong when you're grilling, but clearly, with some of the above as your guide, there are elevated ways to do so.
Editors' Recommendations