Fall is on the horizon. And while it's hard to compete with summer's easygoing nature, the season that follows brings with it an entire bounty of fresh ingredients. With farmer's markets and produce aisles teeming with good things, it's one of the best times of the year to get your cocktail on.
As you switch from short sleeves to long and readjust your thermostat, look to these 11 seasonal cocktails to help embrace autumn properly.
Harper Spiced Sour
As fall sets in, try throwing more Amaro into your cocktails. Here's a great example of what the bittersweet Italian aperitifs can do, especially alongside a quality bourbon.
1.25 oz I.W. Harper Bourbon
1 oz egg white
.25 oz Amaro
.75 oz lemon
.5 oz fig jam
.25 oz chai syrup
Method: Combine all ingredients into a shaker tin. Dry shake, add ice and shake again. Double-strain into a coupe class.
Cilantro Paloma
We love a good Paloma. This garden-to-table one incorporates refreshing cilantro and an eye-catching rim of back lava salt.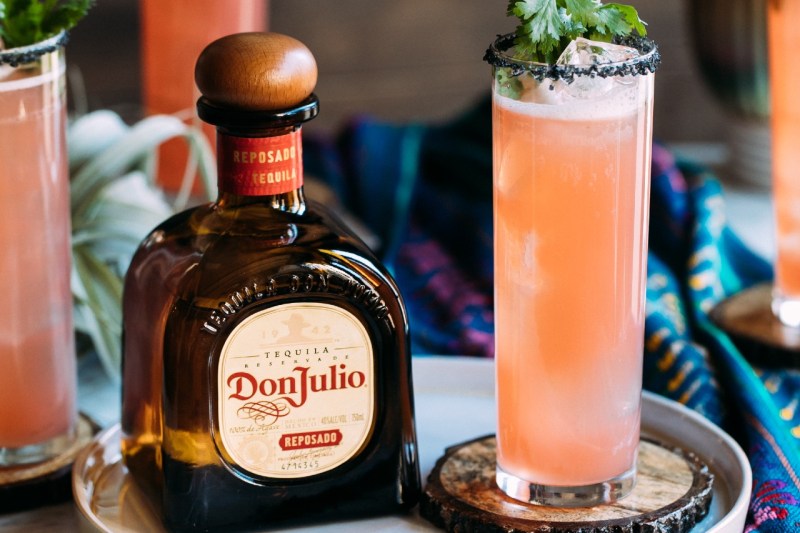 1.5 oz Tequila Don Julio Reposado
1.5 oz fresh grapefruit juice
.5 oz fresh lime juice
.25 oz agave syrup
10 cilantro leaves
back lava salt
Method: Combine all ingredients into a cocktail shaker with ice. Shake well. Strain contents into a Highball glass rimmed with black lava salt over fresh ice. Garnish with cilantro.
Espresso Heaven
Utilizing some energizing coffee, this tasty beverage calls on a great rhum from Haiti and soothing oat milk, among other things.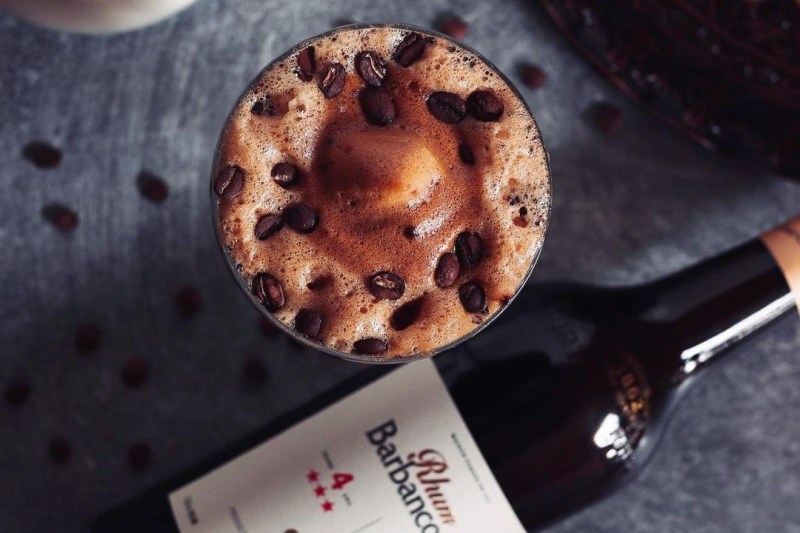 1.5 oz Rhum Barbancourt 3-Star
1 oz Mr Black Coffee Liqueur
1 oz fresh brewed espresso
.25 oz vanilla simple syrup
.5 oz full fat oat milk
Method: Mix all ingredients in glass and serve up. To add foam garnish, mix 2 tbsp café batido instant coffee with 2 tbsp water and 1 tbsp vanilla simple syrup and blend until thick.
Banana Bread Old Fashioned
There are so many great adaptions of the Old Fashioned. This one fully embraces the autumnal flavors of banana bread.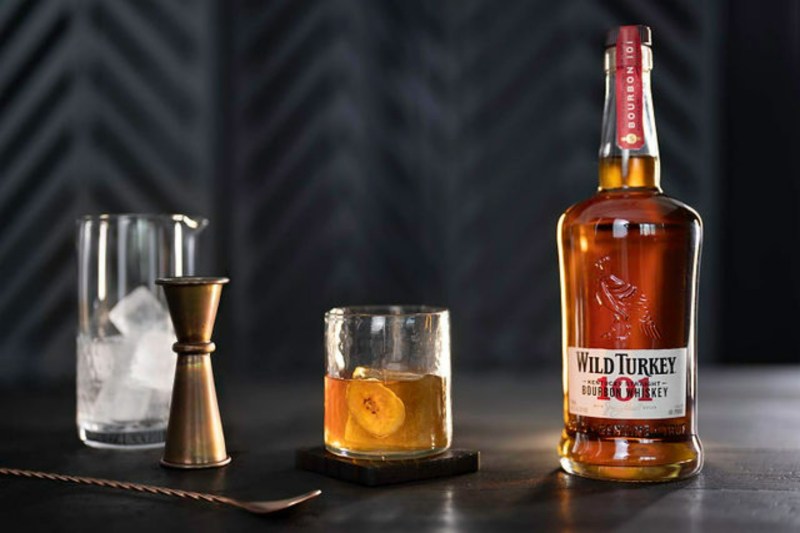 2 parts Wild Turkey 101 Bourbon
.25 part banana liqueur
1 bar spoon allspice dram
1 bar spoon simple syrup
2 dashes black walnut bitters
Method: Add all ingredients to a mixing glass, add ice and stir. Then strain into a rocks glass over a large cube.
Night Gathers
A good punch recipe shouldn't be confined to summer or the New Year's party table. This one blends whiskey, cranberry, and more for a sensational seasonal sipper.
4 oz Talisker 10-Year Single Malt Scotch Whisky
1 oz Italian apértif
4 oz lemonade
4 oz coconut water
.5 oz fresh lemon juice
.5 oz cranberry juice
Method: Combine whisky, Italian apéritif, lemonade, coconut water, fresh lemon juice and cranberry juice into a punch bowl with fresh ice. Garnish with orange wheels, lemon wheels, and edible flowers.
Fall Orchard Cocktail
You don't often see rum and pear in the same glass but it turns out it's a lovely fall-like marriage of flavors.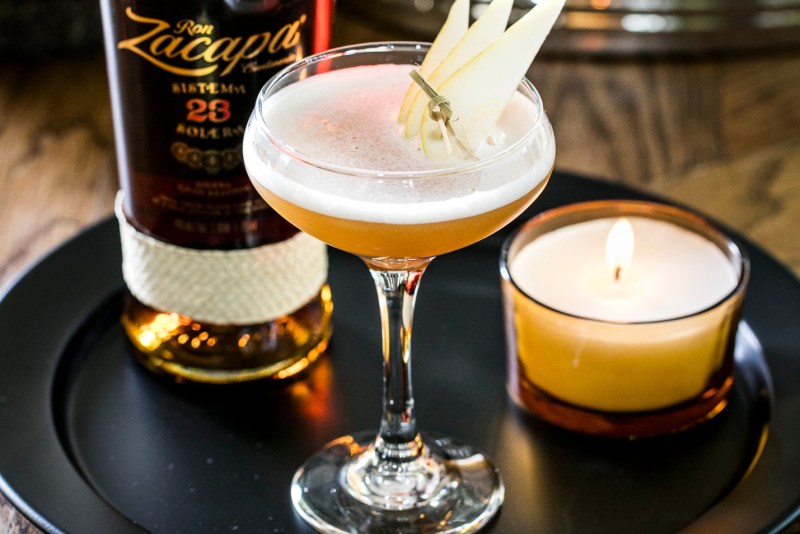 2 oz Zacapa 23-Year Rum
.25 oz allspice dram
1 oz pear nectar
.5 oz maple syrup
.75 oz lime juice
Method: Add all ingredients into shaker and shake until chilled. Strain over a coupe and garnish.
Spiced Sazerac
A scarf in a glass, this riff on a bona-fide classic offers all the warmth you need, from cinnamon and baked citrus to the thawing spice of the rye.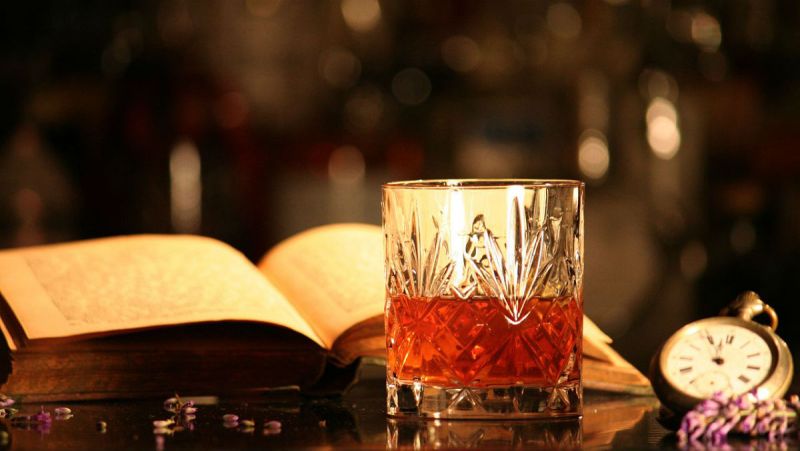 2 oz Old Hamer Rye Whiskey
.25 oz simple syrup
4 droppers Dashfire Creole Bitters
1 spray of West Fork 3rd Degree Cinnamon Whiskey
1 torched orange peel
Method: Stir syrup, bitters, and rye whiskey together for 20 seconds, spray the inside of a rocks glass with cinnamon whiskey. Pour the drink into the glass and essence the orange peel over it. Torch the peel and place into the drink.
Fall Sangria
Fall may actually be the best time for sangria, as the days are still mild and it's the heart for harvest season, for wine grapes and just about everything else. This recipe from California restaurant Telefèric Barcelona is a dandy.
10 oz red wine (we suggest Tempranillo or Garnacha)

2 diced fresh pears

1 diced fresh apple

1 oz orange liqueur or Triple Sec

1 tbsp brown sugar

fresh cranberry and rosemary to garnish
Method: Fill a large glass with ice and mix in all ingredients. Stir together and garnish with fresh cranberries and rosemary sprig.
Calm Waters
This cocktail blend the comforting flavors of chamomile tea with the spice of tequila and a zap of fresh citrus.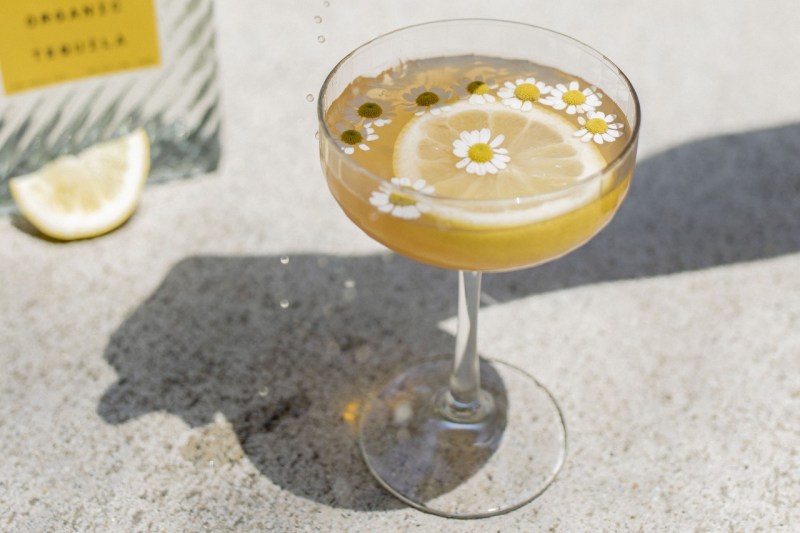 2 oz Solento Blanco Tequila
.75 oz lemon juice
.75 oz chamomile honey syrup*
*Chamomile Honey Syrup: Combine equal parts honey and chamomile tea and stir.
Method: Combine all ingredients and shake with ice. Service into a coupe and garnish with a lemon wheel and chamomile flowers.
Coco Ranch Water
A Ranch Water for fall? Not really, we just think they're good no matter what. And as you're missing the lazy days of summer, a hit of coconut will bring back warm memories.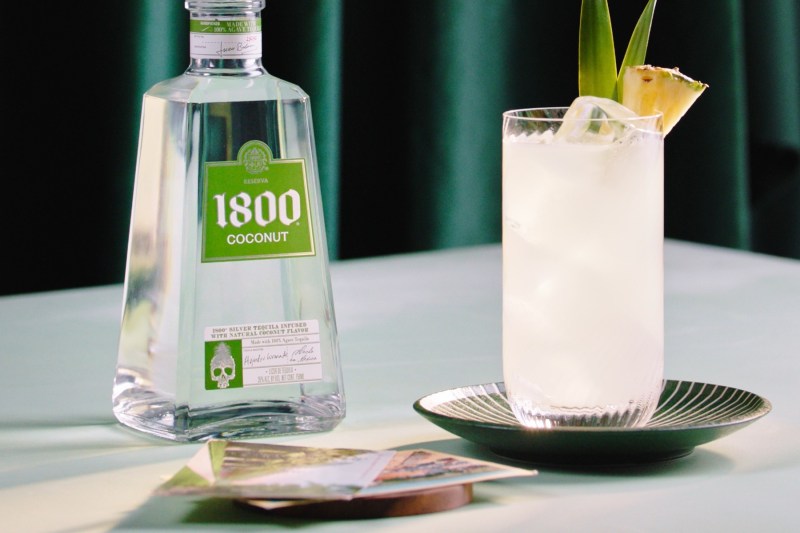 2 oz 1800 Coconut Tequila
1.5 oz lime juice
sparkling mineral water
Method: Combine tequila and lime juice in a highball glass with ice and top with sparkling water. Garnish with a lime or pineapple wedge.
Roses & Pistols
This cocktail is a fall-ready collaboration between Stranahan's Whiskey and Hotel Jerome in Aspen. You'll love what the crafty vermouth syrup brings to the drink.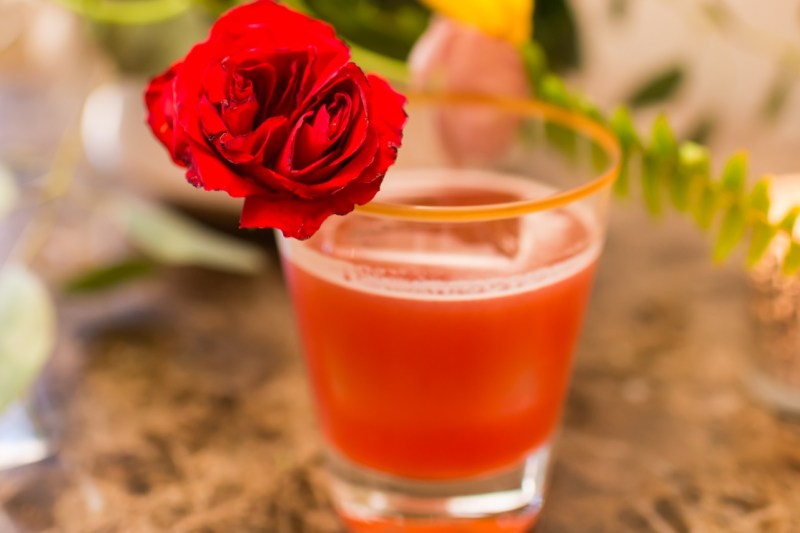 2 oz Stranahan's Blue Peak Whiskey
1 oz lemon
.75 oz vermouth syrup*
1 bar spoon of Campari
3 dashes of Colorado cherry bitters
*Vermouth Syrup: Combine 1 cup Antica Carpano Vermouth, 1 cup of cherries (halved), 1/4 cup maple syrup, 2 tbsp sugar, 1/4 cup water, 1 tsp rose hip syrup, 1/2 tsp rose hip water, peel of 1 orange, 6-8 cardamom pods, and a dash of cayenne pepper in a pot. Bring to a boil and then simmer for 15 minutes. Allow to cool and strain. Vermouth syrup can be stored and saved for up to a week in the refrigerator.
Method: Combine ingredients. Stir. Serve in a rocks glass over a large ice cube and garnish with rose.
Editors' Recommendations