Iceland is a country of gorgeous waterfalls, impressive geysers, romantically desolate lava fields and, of course, ice.
It gets cold in Iceland. That probably isn't a news flash to anyone. But as someone who just made his first trip, I was still amazed at how fickle the seasonal weather can be, even in early summer. Yes, we were expecting a cooler climate and maybe some rain. Instead we were met with stinging pelts of sleet, powerful wind gusts, near-freezing temperatures and only a few precious hours of cloudless sky.
As I walked through downtown Reykjavík, wondering how anyone survives a summer in Iceland (much less the brutal, dark winters), I saw two signs that answered my question. The first was a taqueria named El Santo (after the famous Mexican wrestler), and the second was an outpost of Mikkeller's craft beer bar empire called Mikkeller & Friends.
Good beer can solve a lot of the world's problems, and cozying up to friends new and old in the neighborhood pub is a time-honored tradition of making the best out of a bad situation (or getting ready to cheer on Team Iceland at the upcoming World Cup). After passing Mikkeller & Friends, I perked up and began looking for other craft friendly spots. I was amazed by the quantity of establishments in the rather sleepy national capitol of just 123,000 people.
The next time life takes you to Iceland, perhaps to tour the Golden Circle or soak in a natural hot spring, end your day at one of these fantastic craft beer oases.
Mikkeller & Friends
Let's get one thing out of the way. Nothing in Iceland is cheap. Depending on the pour size, brand, and relative scarcity, expect to pay between $8 and $20 for a craft ale in Reykjavík. But at least at Mikkeller & Friends, you're bound to have the chance to try beers you've never experienced before. The rotating list of beers from around the world recently featured brews from Fort George Brewery in Oregon, Cerebral Brewing in Colorado, and Iceland's own KEX Brewing.
Micro Bar
Not to be confused with Samara Costa Rica's Microbar, you'll go underground to experience this beer hall. The staff at Iceland's Micro Bar is friendly and the dedication to Iceland's local beer scene is evident. You can get small pour flights of those regional beers to sample what some of the most creative brewers in Iceland have to offer.
Icelandic Craft Bar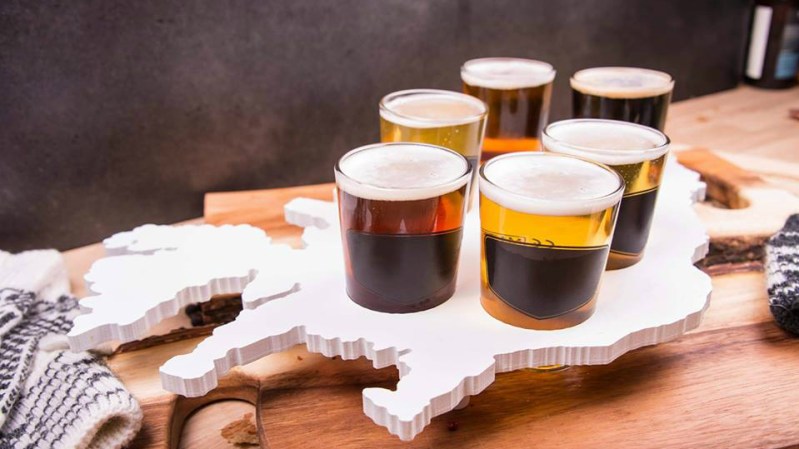 If you need some bites to go along with your brews, Icelandic Craft Bar is your stop. Try the local delicacy of fermented shark meat and then wash it down with an Einstok Icelandic White Ale. It's centrally located in the heart of the tourist friendly downtown and known for its all-important happy hour pricing.
Looking for a place to stay while in Iceland? Cozy up in these great cottages you can rent today. And if beer isn't hard enough for you, take a sip of Iceland's Black Death to test your mettle.
Editors' Recommendations