Georgia's craft beer scene has exploded, thanks to recent changes in state law. These updated codes allow breweries to sell their beer in limited quantities direct to customers, bypassing the old three-tier rule that cast distributors as the middle man. You can now walk into a brewery and order a pint at the bar or grab a six pack to go. The impact of this additional revenue stream is that new breweries are flooding into the market and old favorites are able to expand into additional facilities.
One of the areas of increasing brewery concentration is Atlanta's Beltline. The Beltline is a collection of former railroad tracks that circle the urban core of the city. The old tracks are being converted to a multi-use trail system, and the natural green spaces provide a perfect back drop for lounging on patios and enjoying a locally made brew. The next time you're in the ATL, check out one of these Beltline breweries.
New Realm Brewing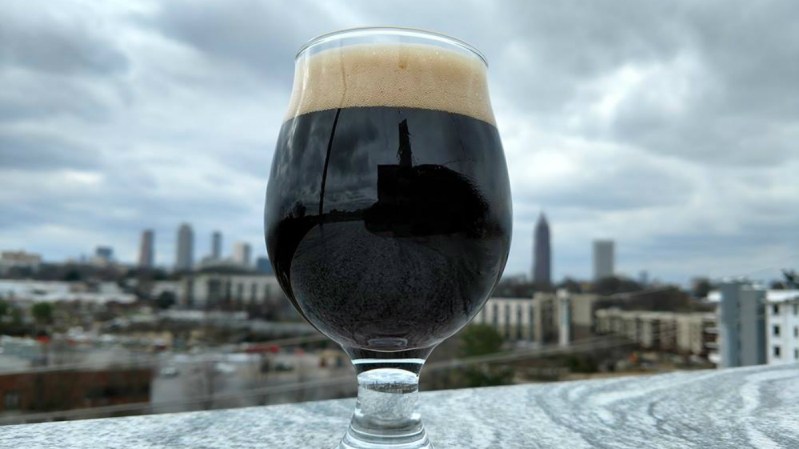 One of the new kids on the block, New Realm comes with an impressive pedigree in co-founder (and former Stone brewer) Mitch Steele. After opening in early 2018, New Realm now has two canned beers on the market: Hoplandia IPA and the Pilsner Euphonia. Its Beltline facility includes a 3,000-square-foot farm-to-table restaurant space, a rooftop patio, and a beer garden. Servers are Cicerone-certified and provide recommendations on a wide range of beers on tap, including small batch pilot brews.
Monday Night Brewing's Garage
Monday Night Brewing is Georgia's second largest craft brewery by volume, and that success has afforded it a 22,000-square-foot second location dubbed "The Garage." Located on the Beltline's Westside Trail, this is the spot that Monday Night is using for barrel-aging and producing sour beers. The space opened in September 2017, and has a taproom and separate private event space. The main line Monday Night brews are all here, plus seasonal and exclusive Garage series beers. Current rarities include the Mischief Managed Berliner Weisse and Tears of My Enemies, a bourbon barrel-aged milk stout.
Orpheus Brewing
Anchored by the inspirational motto, "Don't Look Back," Orpheus is known as an innovative, boundary-pushing brewery. Its brew house is in the heart of Atlanta, overlooking iconic Piedmont Park and the Beltline's Eastside Trail. Founded by Atlanta natives, Orpheus' tap room features rotating seasonal beers and year-round highlights such as the Double IPA Transmigration of Souls and the plum Saison Atalanta.
Need more Georgia beer? The Triforce IPA is made in Georgia too!
Editors' Recommendations