2020 is barely a month old, so it's a good time to consider some 20-year-old whiskies to drink in this first year of the new decade. Of course, many of these happen to be single malt Scotch, and for good reason. In general, you can age a whiskey for much longer in the temperate climate of Scotland than you could in Kentucky, with its extreme seasonal temperature swings, and still have it come out tasting good. This is because hot summers and cold winters force the liquid to interact with the barrel more, resulting in a whiskey that may become overly oaky and tannic over time. For this reason, most Kentucky bourbon is released below the 10-year mark, while the benchmark age for single malt is usually 10 to 12 years. There are some exceptions, of course, and these can be quite good if appropriate attention is paid to the barrels as they age. Here are ten whiskeys aged for two decades to try now — provided you can find and afford them. (As a general note, the age statement refers to the youngest whiskey in the bottle, so there may be older liquid included as well).
Deanston 20 Year Old Oloroso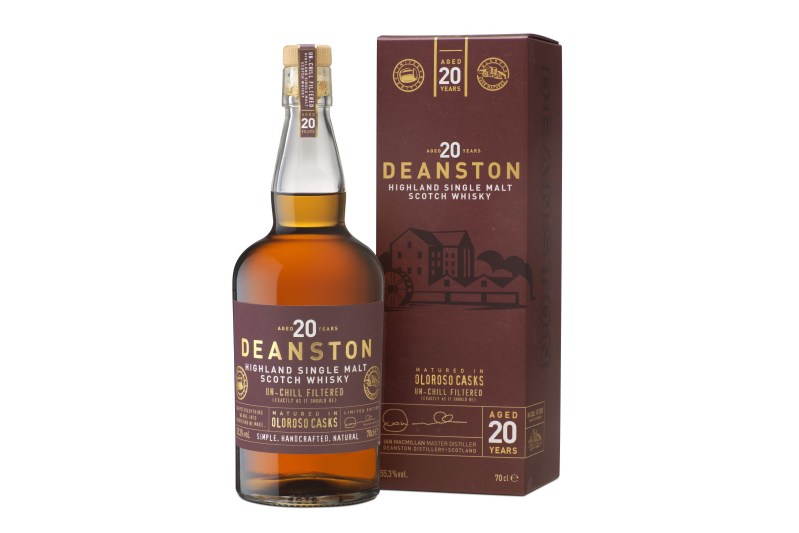 Deanston is a sometimes overlooked Highlands distillery that has an excellent range of single malts, including some organic expressions and this limited release 20YO. The whisky was matured in Oloroso sherry casks for two decades, and bottled at cask strength without color added or chill-filtration. There are notes of dried fruit and vanilla on the palate, followed by a hint of baking spice and prune.
BenRiach 20
BenRiach is truly a workhorse distillery, one that isn't really set up for visitors. But the result is a wide range of whiskies from this Speyside operation that are aged in virtually every cask type you can think of. The 20YO expression was matured in three different types of barrels — ex-bourbon, virgin oak, and Pedro Ximenez sherry. This brings a variety of flavors to the table, including vanilla, cherry, and oaky spice.
Mortlach 20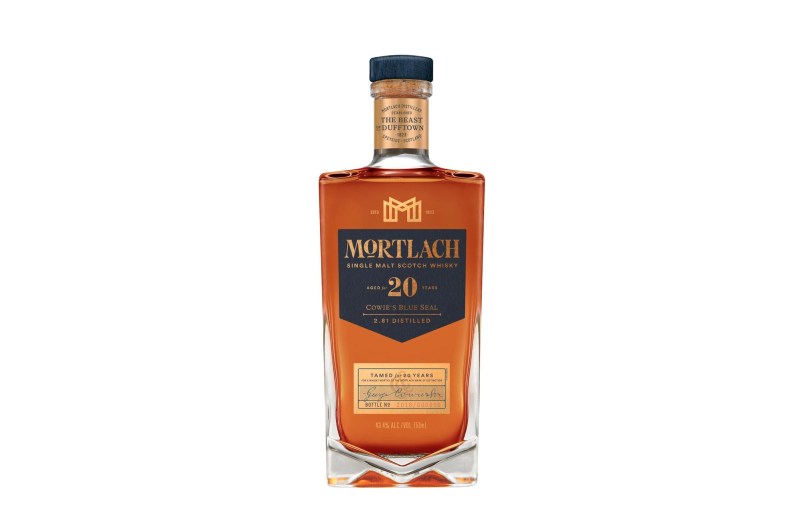 Mortlach is a Speyside distillery that is owned by Diageo. The most recent release was the limited Game of Thrones-inspired 15YO, but the 20YO is part of the distillery's core range. It's nick-named "Cowie's Blue Seal" after the family that used to own the distillery, and was matured exclusively in sherry oak. Expect notes of gingerbread, citrus, and dark berry jam.
Port Ellen 1978 20 Year Old Rare Malts
Port Ellen is one of Diageo's ghost distilleries that closed years ago, but the company is reviving the brand by building a new distillery. In the meantime, both Diageo and independent bottlers continue to release aged expressions from the remaining barrels, including this 20YO that came out in the late '90s. People who have been lucky enough to taste it give this one rave reviews.
The Glendronach 20 Year Old Octaves
If you love sherry malts like The Macallan, do yourself a favor and try something from The Glendronach, a storied distillery that has been getting more recognition here as of late. There is a 21YO in the core range, but this limited release 20YO came out a few years ago. It was finished in smaller PX sherry casks, called octaves, which allowed the whisky to interact with the wood more and become infused with an extra burst of flavor.
Michter's 20 Year Kentucky Straight Bourbon
Every so often, Michter's releases its 20YO bourbon, an expensive bottle that few get to actually taste. But those who do have very good things to say. The 2019 edition came out last fall, and the master distiller and master of maturation took special care to select barrels that have not become overly tannic, which can easily happen with extra-mature bourbon.
Pappy Van Winkle 20
A bourbon that's even harder to find than Michter's 20 is Pappy Van Winkle 20. There are many who prefer the younger Pappy expressions, particularly the 15, as they find the older bottle a bit too oaky. But the 20 is a tasty whiskey, just pushing up against the boundaries of bitterness. Of course, this is Pappy we're talking about, so you'll probably never get to try and decide for yourself.
Orphan Barrel Barterhouse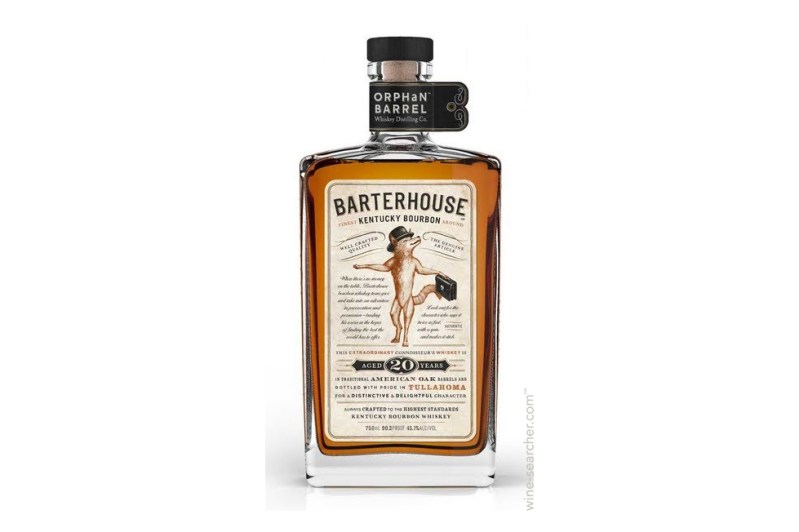 The Orphan Barrel schtick is that a bunch of barrels were misplaced and forgotten, before being rediscovered and bottled. Of course, that's not at all true. But this Diageo-owned brand has been releasing some decent aged bourbon over the years. Barterhouse is the 20YO entry in the series, a Kentucky bourbon that is full of notes of brown sugar and caramel.
Hirsch Selection Special Reserve 20-Year-Old American Whiskey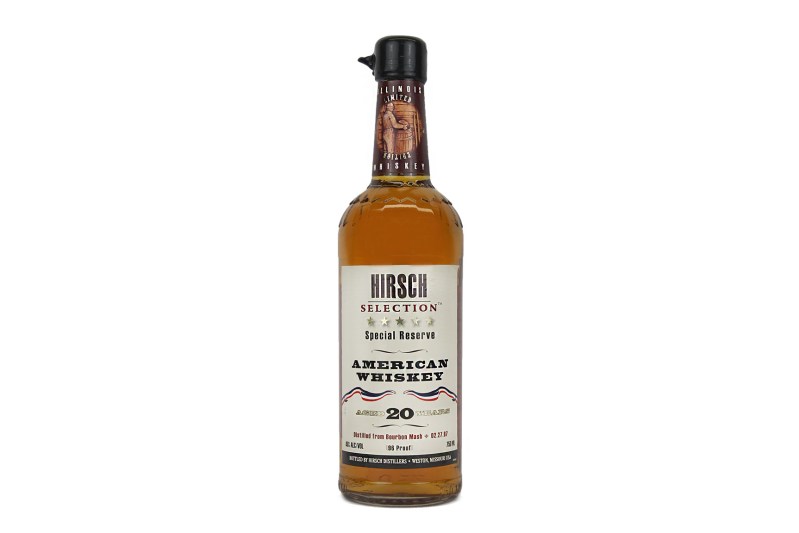 This bourbon from Hirsch might be even harder to get ahold of than a bottle of Pappy. The sourced whiskey brand is now distributed by Hotaling & Co., but this 20YO bottle was distilled in Illinois from a bourbon mash bill, according to The Whiskey Wash. How does it taste? If you happen to get to try it, let us know.
Canadian Club 20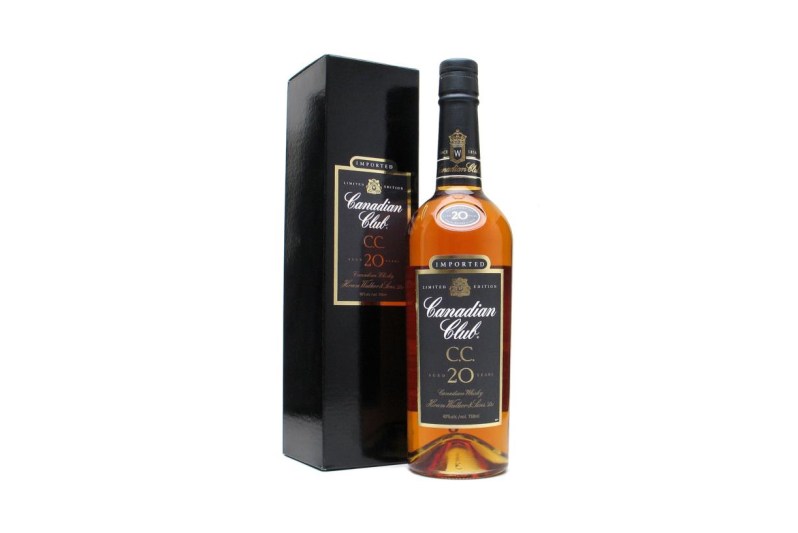 Canadian whisky isn't the first category that comes to mind for many people when thinking about extra mature whiskey, but there are some expressions of note. Canadian Club 20YO is one, a blend that has been aged for two decades in used American oak barrels. This means that the sometimes harsh and astringent notes of a young Canadian blend are mellowed out here, allowing a solid dose of maple syrup and vanilla to shine through.
Editors' Recommendations