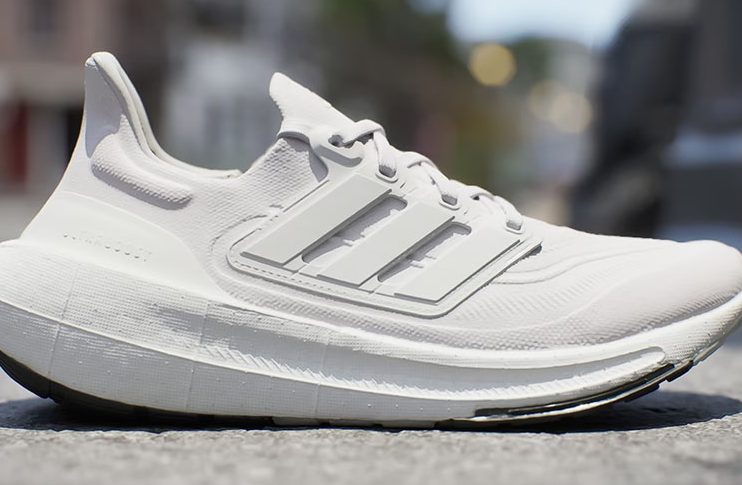 Adidas has some of the best running shoe deals going on at the moment with up to 50% off its Ultraboost range. That means you can buy a pair of Adidas Supernova 2.0 running shoes for just $40 with many other running shoes featuring in the sale. If you're looking to save on some footwear, we recommend clicking the button below to check out the full sale. There are hundreds of options out there and you'll know what suits your needs best. If you need some guidance, however, keep reading and we'll take you through some options.
What to shop for in the Adidas Ultraboost sale
With Adidas making some of the best running shoes, you can be confident of any purchase in the Adidas Ultraboost sale. The most tempting proposition is being able to buy the running shoes for $40 reduced from $100. The $60 discount is a pretty huge one and in exchange, you still get good running shoes for the price. They're comfy with a balanced mix of bounce and increased boost in the midsole so you get great energy return and comfort all in one. A new padded tongue and heel patch construction provide further comfort while the direct injected TPU outsole delivers a superior grip.
If you want to spend more, consider the for $56 reduced from $140. They look great and work well for either running or walking. With an engineered mesh upper, cushioned and responsive feel, along with stretchweb rubber outsole, they're comfy yet supportive for whatever you have planned.
For a premium experience, consider the for $165 reduced from $220. Easily some of the best fitness gear for men, The shoes are Adidas's lightest yet and designed for ultimate agility in wet weather. They use the same waterproof technology as high-performance rain jackets with Gore-Tex sealing out rain and wind to keep your feet dry yet breathable. With an innovative linear energy push system and Continental WinterGrip rubber outsole, you get responsive traction that's perfect for trails or slushy city streets.
These are just a tiny glimpse of what Adidas has to offer as part of its UltraBoost sale. There are plenty of other great bargains to check out. To do so, just tap the button below to see the full sale. We've only highlighted a few so you can focus on finding the right pair for you via the sale itself.
Editors' Recommendations