We're in the throes of the cold months of the season, and while you are trying to stay warm, you can definitely remain stylish. Every season brings new ideas of what is fashionable, and sometimes it can get quite overwhelming. But as you have undoubtedly become accustomed, we at The Manual have you covered.
The five winter fashion trends for men below have a wide variety of inspirations, from entertainment to the cyclic nature of fashion; these looks will keep you the most stylish in your group.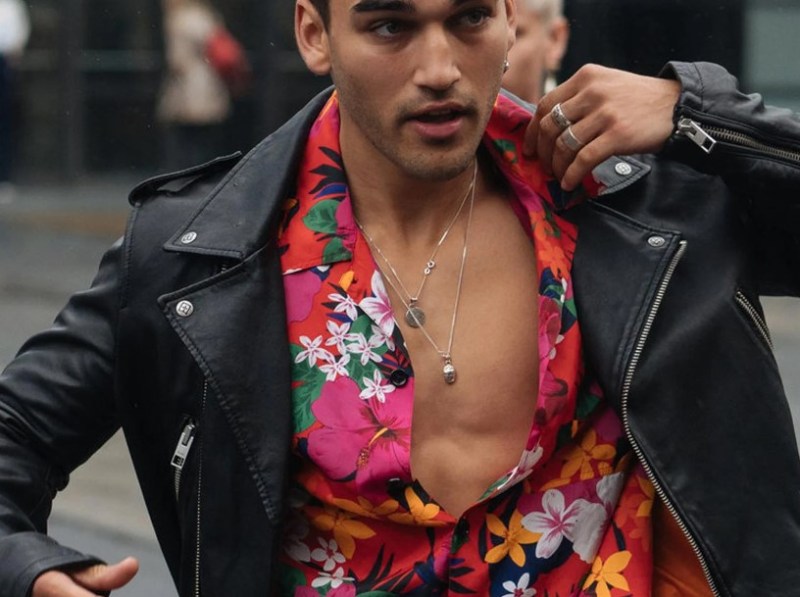 Floral prints
The 1970s have been back for the last five years, and they don't appear to be slowing down. Don't be surprised if you run into a lot of the patterns while shopping; some stores may feel like you stepped into a garden or jungle, it's so prevalent. The best way to wear this pattern is to only put one floral garment on your body at once; let it be the item that speaks for you.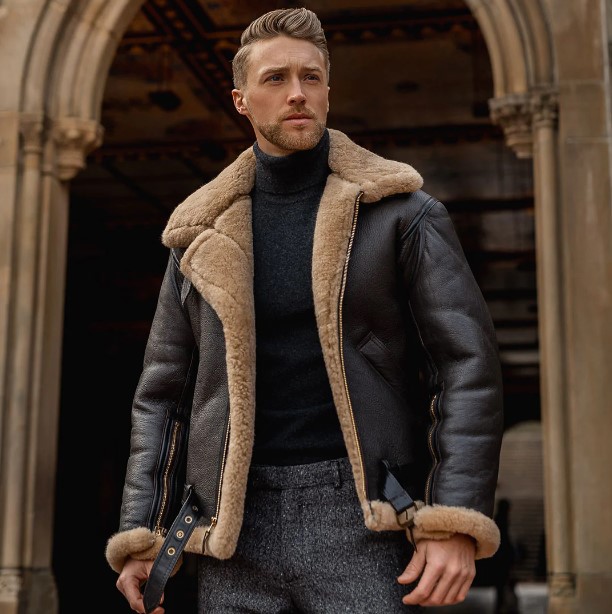 Shearling jacket
As the weather gets colder, your coat will be your best friend. One way to make that coat stylish is to utilize the shearling lining. Warm and stylish, this is a classic and timeless addition to your wardrobe. This is typically a more casual look, as it looks best with collarless shirts like henleys and sweaters.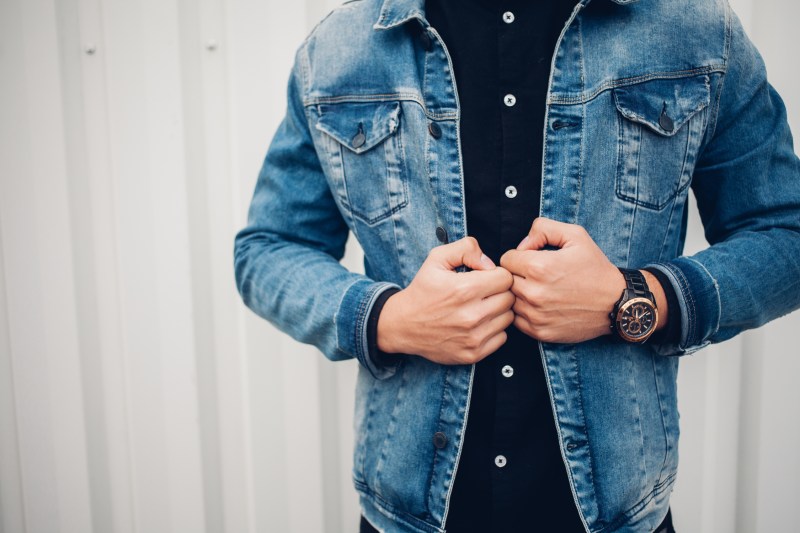 Denim
Denim has been around since the gold rush in 1849 and has never had a low point. Since their development, they have been the go-to casual pant, but they have also moved to shirts and jackets as well. All-over denim may have been considered a fashion misstep in the past, the Canadian tuxedo a cause for ridicule, but investing in different washes adds layers to a denim look that will make you the most stylish in the room.
Canvas vests and coats
Canvas and waxed outerwear has traditionally been reserved for hard workers. The ranchers, truckers, construction, and factory workers have been in the know for a long time, and it is about time we caught up with them. Of course, entertainment is upstream from fashion, and we can thank one particular piece of entertainment for the resurgence of canvas jackets and vests. Yellowstone has made them cool again, so stay warm by being cool with canvas.
Baggy is back
If you are in your thirties, you likely have memories of the crew from Party of Five or Dawson's Creek wearing baggy jeans and baggy sweaters. While the loose fit went out in the mid-2000s, the ultra-slim look has followed suit, giving way to something a little more balanced. One benefit to the pandemic is that we all got used to being more comfortable than before it started, and the fashion industry took notice. Piece of advice, don't go all out with the ultra-baggy of the late 90s; just go a little more relaxed than you have in the last few years.
The winter months can feel dark, lonely, and endless. And they are undoubtedly cold. But that doesn't mean you have to hide under a bundle of blankets. Get yourself as many of these items on the list and keep yourself willing and excited to go out as often as possible. Who knows, winter may turn out to be your new favorite season.
Editors' Recommendations