What is the right thing to wear for a summer wedding? Barring that your friends are hosting themed nuptials where everyone wears Hawaiian shirts, Game of Thrones costumes or nothing at all, it's best to pick out a look that will help keep your cool, be appropriately festive, and project a sense of formality and reverence for the occasion. We like choices that travel well, look fresh all day or all evening, and add some wardrobe mileage for the rest of the season.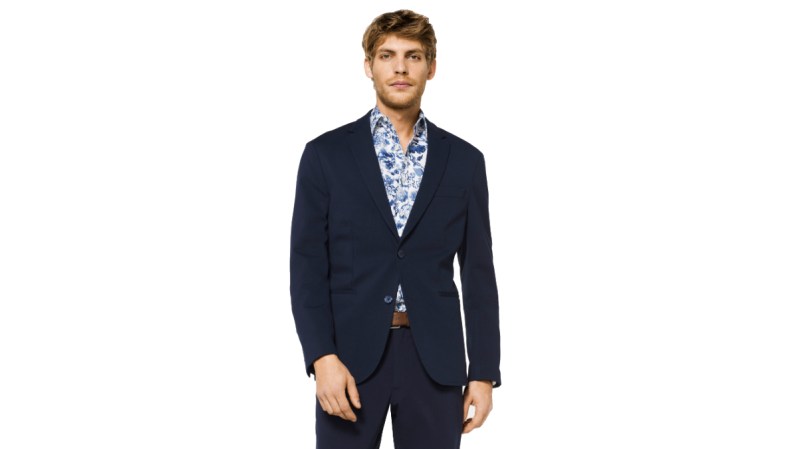 If you've waited until the last minute to get the suit for your buddy's wedding, don't panic. You can get a somewhat "bespoke" fit without actually dropping the dough on a fully tailored look: Suit separates offer the chance to buy a jacket, trousers, and maybe even a vest, each independently and in a size that fits you best. (Hopefully you've allowed enough time for a little last minute fine-tuning by a tailor, but if not, you should be able to get through.) We like this Michael Kors version for its season-spanning midnight blue color, but it's ponte-knit fabric is super comfortable and perfect for travel. Throw it on with white jeans for the rehearsal dinner — just mind the chocolate sauce.
This cool, sky blue shirt is a little less formal than white and projects a nice summery freshness. The shirt's poplin weave is lightweight and breathable, while the spread collar is clean and modern. We like the button cuff, keeping it simple, and making it easy to roll-up the sleeves when things get more relaxed at the reception. Charles Tyrwhitt's non-iron finish also makes wedding morning prep that much easier.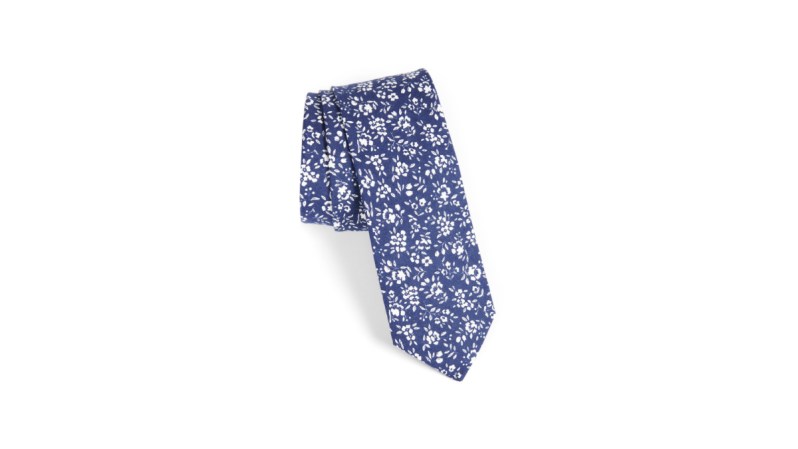 Floral patterns for guys are everywhere this season, but we like this neat, clean pattern for neckties. It's festive, yet restrained … try to keep that mood in mind when it comes time for toasts at the reception. It'll also pair nicely with other solid dress shirts and even micro-patterned checks.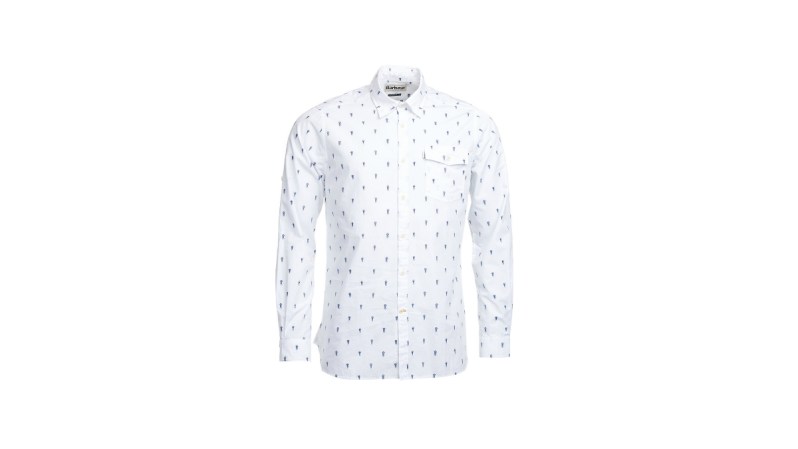 Pay attention to the wedding's dress code, but if it's not too formal, we like wearing a minimally patterned shirt — a plucky stand-in for a plain shirt and tie — with the collar open. This jellyfish print from Barbour is amusing, yet handsome and totally topical for the summer season.
A pocket square is a perfect finish to any suit coat, but we like Edward Armah's pocket circles for a little added drama. Wear it cut-side down for a more restrained accent, or turn it upside down for the full-tilt firework effect.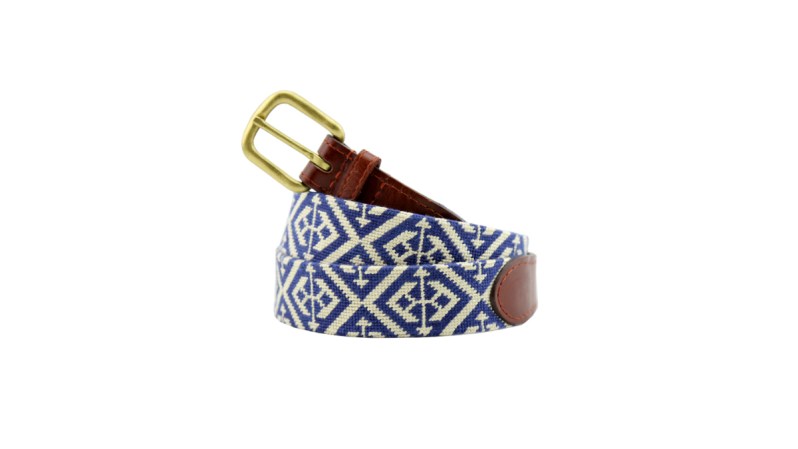 It's summer, so let's balance tasteful wardrobing choices with bold accessories. This Smathers & Branson belt offers a two-tone geometric pattern that brightens a navy suit but also looks great with jeans or khakis.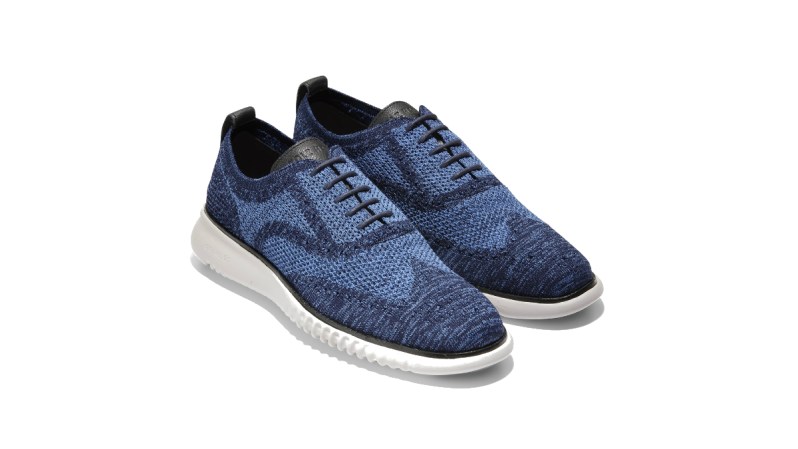 Continuing with our "something blue" theme, these Cole Haan shoes offer all the comfort of your favorite knit athletic shoes, but incorporate the formal pattern of a classic oxford. Their energy foam soles will keep you dancing into the wee hours. Electric slide, here we come.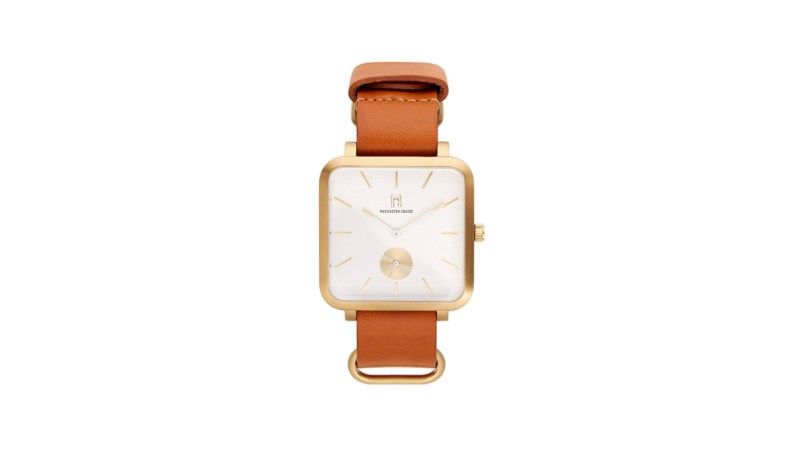 The square face of this watch gives it a bit of a retro feel. We like how the gold case, white face, and tan leather band keep it bright and fresh for summer. For $155, it's an elegant timepiece that leaves you a little more money to splurge on the wedding present.
Outdoor wedding? We've got you covered. Or at least your eyes. Grab this pair of 1980s-inspired sunnies from Spyoptic. We like that the blue lenses will coordinate nicely with a classic navy suit, as will the tortoise frames. Let's put 'em back in the case once inside, though —let the bride and groom be the celebrities today.
Getting married yourself and weirded out by wedding rings? We've got the answer to that sticky issue here.
Article originally published May 31, 2017. Last updated June 16, 2018.
Editors' Recommendations