With the Holiday season at its end, it can be easy to slouch around and lose track of time.
Let's face it, 2016 was a long and stressful year for most. However, it's exceptionally important to stay atop of your game in every facet when the new year rolls around.
To help keep track, Timex and Mr. Porter have a stunning exclusive collaboration on Timex's Waterbury Collection of watches that'll keep your time management and wrist fashion on lock.
The two have teamed up to re-work three minimalistic styles that are aesthetically pleasing and are versatile. Any of the three can be used when dressed to the nines at a wedding, or a casual dinner out, making for a go-to type of accessory for every kind of occasion.
Timex has been crafting quality watches since 1854, so staying with the times has never been an issue. Their signature look boasts a sleek, Italian design that's elegant, yet simple. Timex is proficient at creating time-tellers that are as practical as they are stylish.
"The case design, materials, dial graphics and leather straps all pay homage to the origins of the Timex brand, yet the design is clean and modern," says Creative Director Giorgio Galli.
Since finding fruition in 2011, Mr. Porter is an award-winning global, online retail destination that features some of the best styles for men. The site sells over 300 leading international brands, such as designers like J. Crew, Boglioli, Alexander McQueen, and more.
With 38mm cases, the exterior faces of each watch have been designed to reflect Mr. Porter's color palette of black and white, finished with clean, classic leather straps. To top things off, the dials are elegant and easy to read. Each variation of the design is listed at $150.
But for now, let's take our attention away from the peanut gallery and take a look at these beauts: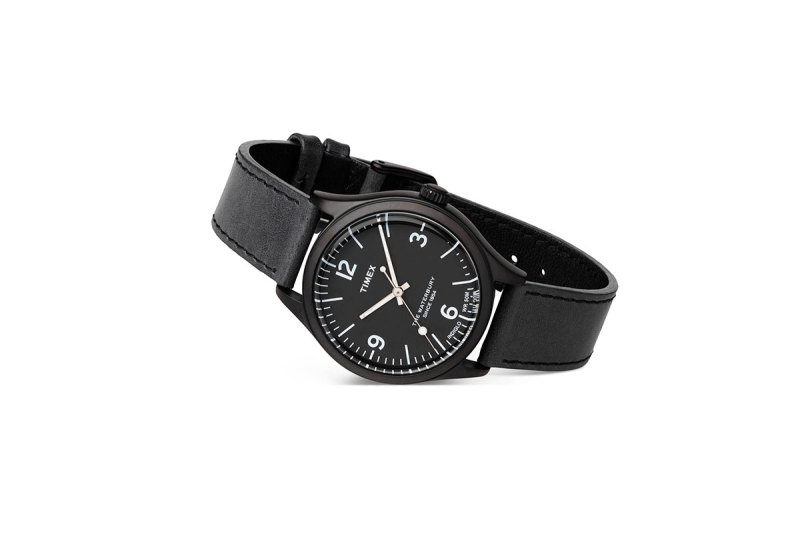 The first creation boasts a beautiful black on black frame, clock face, and leather strap, complimented by a white dial. This one suits perfectly with an all-black get-up if you're looking to keep the time-telling under the radar.
The second truly pays its respect to Mr. Porter and it's classic color way. It too has a black leather strap, but instead is contrasted with a sleek white clock face and frame, finished with black dials. It's black and white finish conveys both a sense of confidence and strength, with a hint of cleanness and creativity.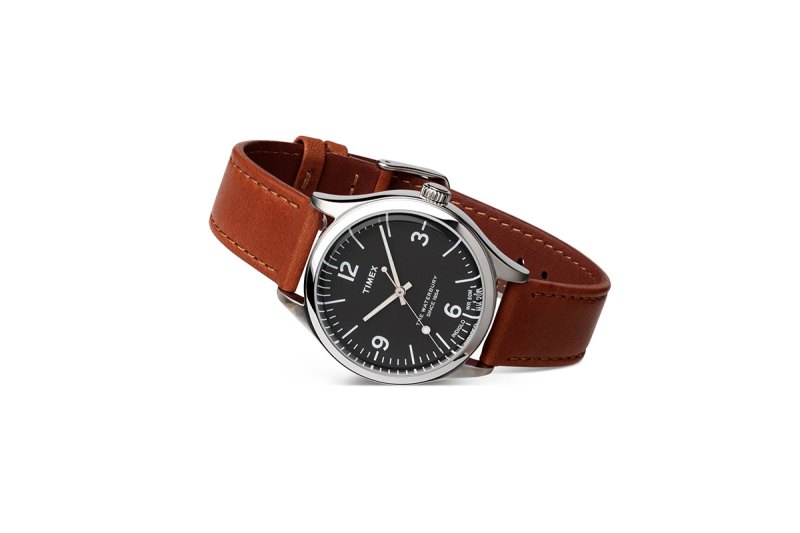 Last but not least, the blend-with-anything black and white frame with the brown leather strap. The brown leather strap really takes this piece to the next level, as it'll stand out more, yet also mesh well with any outfit. All of these are classy, but this design will tick off anyone who doesn't own a piece of the Timex X Mr. Porter collection.
Editors' Recommendations