Seattle Seahawks quarterback Russell Wilson prides himself on being the best a man can be. Galvanized by all the men who lead, inspire, and live to do good, Wilson teamed up with Amazon Fashion to bring Good Man Brand to the online retailer.
"Good Man Brand is so excited to partner with Amazon Fashion to offer products that their customers need, love, and want," Wilson said in a release. "We are proud of this meaningful collection that drives home the idea that when you look and feel good, you are able to focus on other things — like living your life and doing good in the world."
The men's line features everything from classic tees and collared shirts, to joggers, shorts, and outerwear — all crafted with supreme comfort and a casual yet elegant aesthetic in mind. The Good Man Brand collection is available in sizes S-XXL, size 30-40 waists, with prices ranging between $58-$298. Amazon Fashion has also pledged to bring even more awareness to Good Man Brand's support of the Why Not You Foundation, which empowers youth in the Seattle area.
Here are some of our top picks from the collection.
Linen Jersey Henley
Good Man Brand offers a slew of different shirt styles, from cotton crewnecks and tees to V-necks and linen T-shirts. If you read our Rough Linen profile, then you're probably already aware of how much we love linen shirts here at The Manual. The Jersey Henley is made from 100% linen, meaning it's extremely soft and comfortable for colder conditions and breathable enough to stand up against summer. It also comes in three neutral colors for versatile attire possibilities.
Premium Cotton Jersey High V-Neck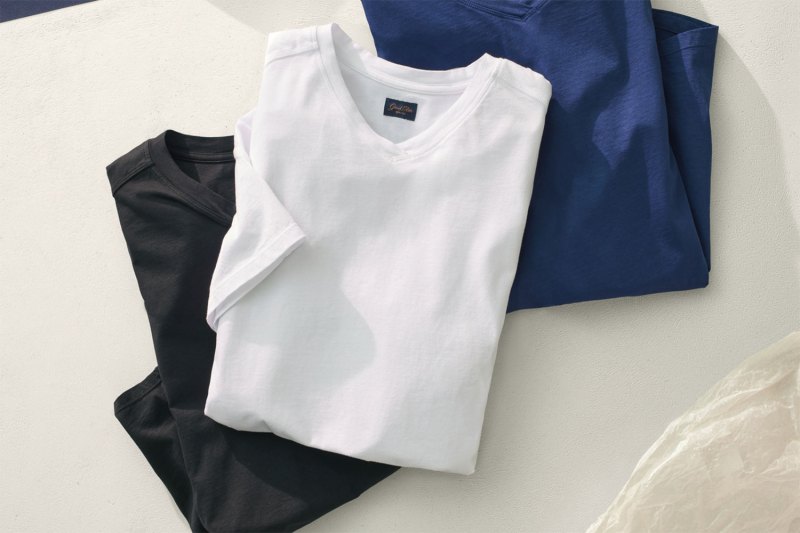 Sometimes a man just needs a simple, classic cotton tee to pull together a fit. Boasting a raglan sleeve cut and trimmed fit, this 100% cotton V-neck was designed for ultimate mobility and comfort — the perfect combination for going out and doing some good. This style is also offered in five different neutral hues so you can wear this everywhere from field cleanups to charity auctions.
Slub French Terry Blazer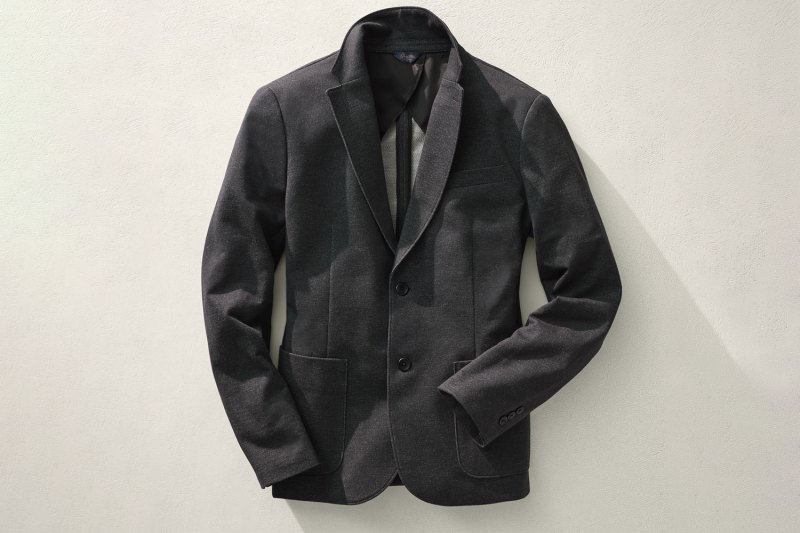 Although the Amazon Good Man Brand has some classic, affordable options for you to look good in casual yet meaningful moments, the collection also offers some elegant and classy pieces for when a man needs to dress up dapperly. The handsome French terry blazer is made from 100% cotton, flaunting a soft knit fabric, a butterfly shoulder lining, and an optimal cropped length to provide plenty of mobility.
Sunburst Floral Print Collar Shirt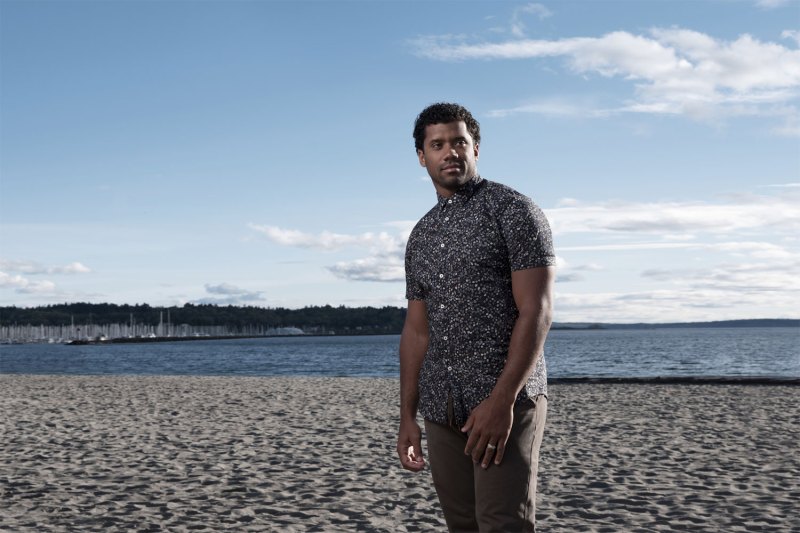 The Amazon Good Man Brand collection presents a wide array of printed collar shirts that are perfect for getting you through both a hot summer day and a night out on the town in style. We opted to showcase this sunburst floral print silhouette that is ready for every occasion. And don't let the price tag fool you — all of the collared shirts in the line are crafted by hand, combining old-school craftsmanship with a sprinkle of modern design and pristine comfort.
Diamond Stripe Stretch Twill Short
Like its collared shirt cousins, each of the diamond-stripe design twill shorts is made by hand in Italy, meaning you can bet your house and your favorite shoes on the longevity of these puppies. It's made with a blend of cotton and spandex, which offers a comfortable, modern fit so you can enjoy life with bare shins stylishly.
Editors' Recommendations