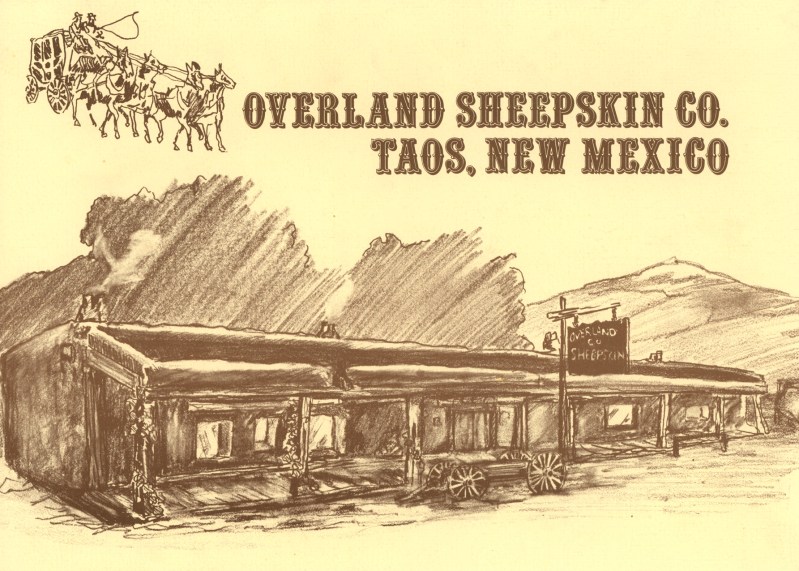 Every industry has its mainstay brands that only get stronger with more competition. There will always be some new and fresh idea that challenges all those before it and tries to change the industry. Then there are those brands they face, who have been around for decades, weaving in and out of competition and outlasting every challenge thrown their way. For every new and exciting watch brand, there is a Rolex standing strong. While there are plenty of explanations for why a brand outshines every other around it, Overland Sheepskin Co. has an explanation all its own. On this, their 50th year, we look back and try to understand how this family-owned business became the King of the Mountain towns and what keeps them on top.
Back in 1973, the flagship store in Taos, New Mexico, took a bale of sheepskin and a sewing machine and began creating coats, hats, and mittens for the surrounding area. As word began to spread about their quality, the whole family had to pitch in to help out to meet the growing demand. Five decades later, with 17 stores throughout the Rocky Mountains and across the country, they have become a mainstay in the mountain and ski towns for their quality and dependability. We got a chance to sit down with Monty Goodson, manager of the Santa Fe store and a buyer for the company, to find out how they did it and how they maintain the culture that has made them who they are today.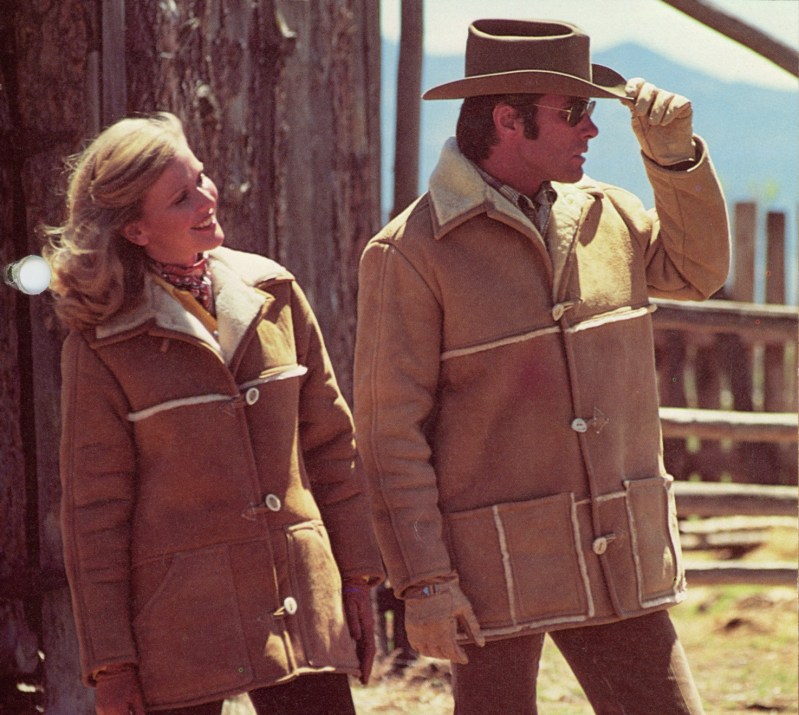 The king of the mountain town
There is a lot to be said about a specialty. When you are able to keep your company focused on one building expertise and become the authority, you can propel yourself to success. Overland Sheepskin Co. has spent the last half-century becoming the number one place in the industry for sheepskin and shearling. The kind of specialty that lends itself perfectly to dominate the mountain and ski towns.
Goodson talks about how they have kept the focus of the company in the same place it has always been. "We started making sheepskin coats. That was our initial signature piece. That is still our signature piece," he says. "We're a sheepskin-focused company, whether it is coats, rugs, slippers, pillows, etc. With our company, we're not adding a lot around that." He goes on to talk about how Overland is keeping itself in the lane they have always been in because it does it better than anyone else, and it has become who they are.
"Overall, our perspective is, we know the lane we're in. Nobody is really doing exactly what we're doing as far as shearling goes. You would be hard-pressed to find a collection this broad and varied." He goes on to say that their vision has always been the same. "I think we're well aware of the lane we are in, and we like to be in that lane. We don't need to be a department store." The idea of identity becomes a part of the strategy for Overland as it continues to grow but in the right direction. "We know who we are, and we know who we like to be. And that has served us well."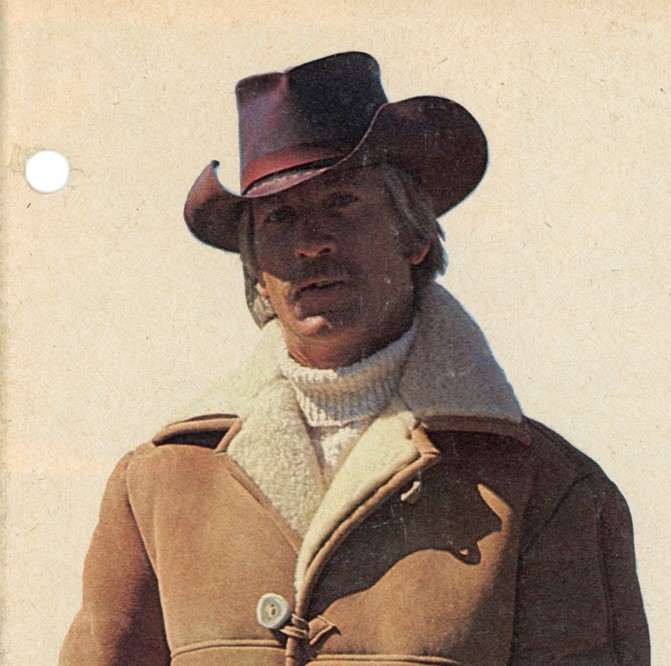 Sense of place
Similar to real estate, having a successful business is location, location, location. Knowing your demographic and pinpointing your target market is one of the primary keys to developing yourself from a challenger to a mainstay. For Overland, being in the right place is paramount to their strategy. Monty speaks about how the owners scout the towns that eventually become homes for their stores. "That's how they do it. They drive to these towns and think, 'This would be a good place.' This has summer tourism; this has winter tourism. They tried a few places that were in more mall-like settings, and that isn't for us."
He also talks about how Overland has created a place where people can move to high-end resort towns with a small-town feel and still make a living by working at the stores. "We're in beautiful places in the country. Most of us who work in these stores have come from other environments; different cities, different careers, etc. And we're living in those towns because that is where we choose to be," Goodson explains. The pull of the resort town and the culture of the company was enough to entice its Taos store manager, Marc, to leave his home in Chicago and move to the mountain town in New Mexico and take on the responsibility of running an entire resort-like experience.
The sense of place is a feeling you get when you walk through the door. There are great products to shop, the kind that will make you feel right at home in the mountain paradises strewn throughout the Rocky Mountains, but it is the people that will turn you from a casual shopper to a dedicated brand ambassador.
Part of the community
One of the things about Overland Sheepskin Co. that strikes you right away is their connection to the community. With most retail brands, this connection is centered mostly around how they can make money. When speaking with everyone from the manager of the Taos store, Marc, all the way to the part-timers, the message was the same. "How are we affecting the people around us, and how can we do better?" Even down to the environment surrounding the store itself.
The flagship store has now become a destination in the area. Marc doesn't just run a store but an entire property that includes a garden walk and a restaurant out back. Stepping outside of the store, you are faced with a surreal garden with the backdrop of a mountain range. When faced with the majesty of the view, you understand immediately how Overland came up with their logo. The philosophy of the main offices and executives has trickled down to the employees on the ground, and their love of the environment creates a truly unique experience.
"Our stores all evoke a sense of place in the environment and communities we live in," Monty says. "We try to be part of that. We don't have a cookie-cutter mold for the stores. They all vary a little bit." But it isn't simply about the environment that the stores exist within; it also hinges on the feeling in the stores as well. "There is a connection between where we live, what we sell, and how we're selling it," Monty says. He goes on to talk about the focus less on selling a product and more on educating the customer on sheepskin and why they need it. "That is when I am in my moment. I can explain what it is that we sell; this is how it is made." He continues to tell a story about a customer who left the store with a new coat. "He said, 'I didn't know I was in the market for a sheepskin.' So there is an education process."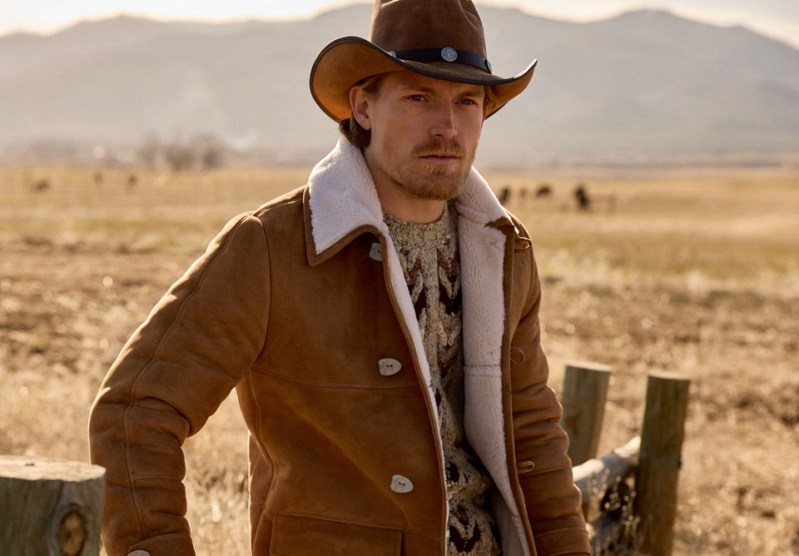 The same, but different
Monty brought out a jacket that was part of the original line and allowed us to take a look at a 50-year-old coat. The most astounding aspect of the product is that it looked the same as the coats on the racks being sold today. A half-century later, the coats look almost exactly the same. Overland has the rare ability to keep their products exactly as they were when it became known for quality. Their 2023 line will feature a Rancher Coat and other reimagined styles from the past that bring a modern look to the traditional original, adapting the same look for a different era. With a coat that will last you five decades and counting, you aren't buying a coat for you; you are buying an heirloom for your grandkids to wear as well.
When asked about how Overland keeps itself at the top of the game, he explains that the customer is becoming more aware of them. "I think people are more aware of sheepskin. Because it is a natural product, people appreciate the sustainability," Monty says about the future of Overland and their signature product. "It isn't fast fashion; it isn't polyester or synthetic. It is handmade. As long as we can stay with that, I think people will appreciate that message."
There is no mystery behind the success of Overland. While they are a retail brand by business, they are a culture that stands apart from the industry. While many brands will use the family-owned, community-based angle to show their integration into the people around them, it is more than words for Overland. There is an aura within the stores that you can feel. This is the kind of aura that can spark a manager like Marc to leave his home in Chicago to travel across the country to run a store in a completely new environment. If you want to know how the Overland Sheepskin Co. became the King of the Mountain towns, it is the philosophy that the product they sell is only as good as the people who wear it.
Editors' Recommendations