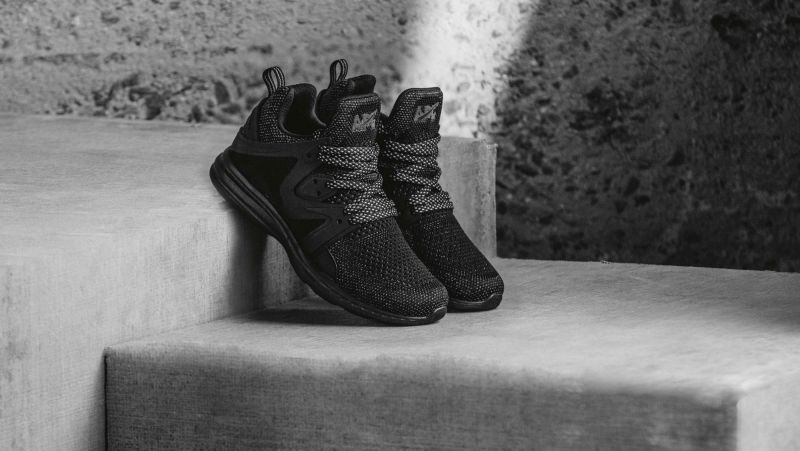 Upscale yoga brand Lululemon first made waves in men's athletic apparel with the ABC Pant ('Anti-Ball Crushing'), which proved to be the most comfortable boardroom-to-backcountry bottoms we've ever worn. Now, the opulent athletic company is gearing up for its latest slam dunk in menswear: sneakers.
The Vancouver-based Lululemon teamed up with Athletic Propulsion Labs (APL) out of Los Angeles — masters in quality athletic footwear — to introduce the new Ascend Black All-Reflective shoes featuring 360-degrees of reflectivity.
You might think an all-black shoe would blend into the street, but these kicks are visible day or night thanks to a reflective black yarn designed by APL — the first time the yarn has been used to create a shoe, and a new innovation exclusive to Lululemon. The natural connection between these two athletic brands meet at the intersection of performance, style, and comfort.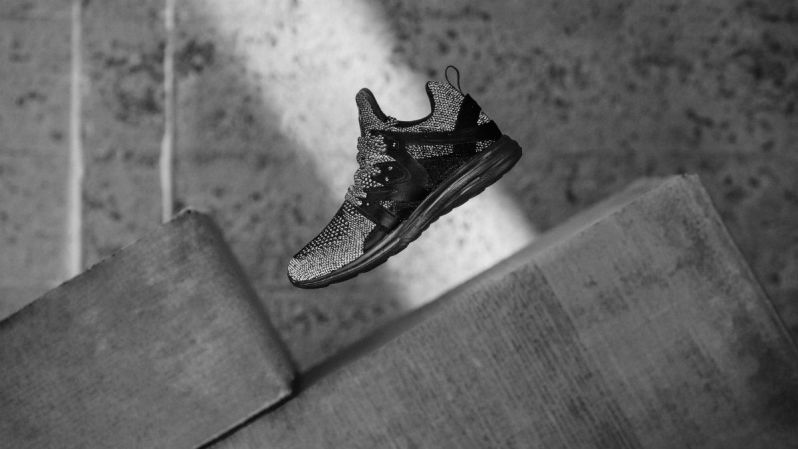 If you've visited a Lululemon brick-and-mortar between August 2017 and now, you may have already seen APL shoes represented on the shelves in the U.S. and Canada. But starting November 15, the dripping-cool Black All-Reflective colorway will spotlight the assortment.
Fun fact: APL's Load and Launch technology is so comfortable it was banned by the NBA in 2010 for providing wearers with an "undue competitive advantage." Other footwear tech innovations by APL (and these Lululemon shoes are no different) have focused on enhanced cushioning, shock absorption and energy generation, while extending the life of the midsole. While Ascend won't feature Load and Launch, it will include APL's Propelium tooling, which is a proprietary compound developed for comfort and cushioning that degrades much slower than traditional EVA.
While Lululemon previously focused on tops and pants, Lululemon has now sealed its place as a head-to-toe technical outfitter for your sweaty pursuits. And it's a bold step by the apparel company considering the already highly competitive footwear market, with competitors like Nike, Reebok, and Under Armour (to name a few) battling it out for sales.
However, the singular colorway of the Ascend and the $250 price tag suggest Lululemon isn't looking to sell just another pair of shoes to the masses. These shoes are for the physical man who likes to look good, sweat hard, and stay safe while working out at night — it's for the man that dominates his day job then takes this confidence to his exercise routine. And hey, if you aren't that guy yet, Ascend might help you, well, fill those shoes.
Two other colorways made specifically for women will accompany the Black All-Reflective release, including Cinder Rose and Black Ombre.
Editors' Recommendations