Holy CrossFit, Reebok's new Nano shoes are an athlete's wet dream.
Reebok unveiled its newest CrossFit training shoe the Reebok Nano 7 on January 4 (available online January 5), which is a hyper-sleek evolution of the former Nano models. A day earlier, the brand unveiled a JJ Watt kick that gives back to veterans.
The first Nano, released in 2011, was the first-ever official CrossFit shoe. Unlike other sneakers, it fit the unique movement needs of these athletes, optimized for high-impact maneuvers, lifting, and short sprints. That same year, the sports organization made famous for its WOD (workout of the day) and gnarly max-out style of exercise, inked a 10-year exclusive contract with Reebok for all things CrossFit. Thanks to this sweet, not-so-little deal, Reebok has held monopoly over the term (meaning its foe Nike can't so much as use the word CrossFit in its marketing).
The Nano 7 shows us that Reebok isn't taking this reign lightly.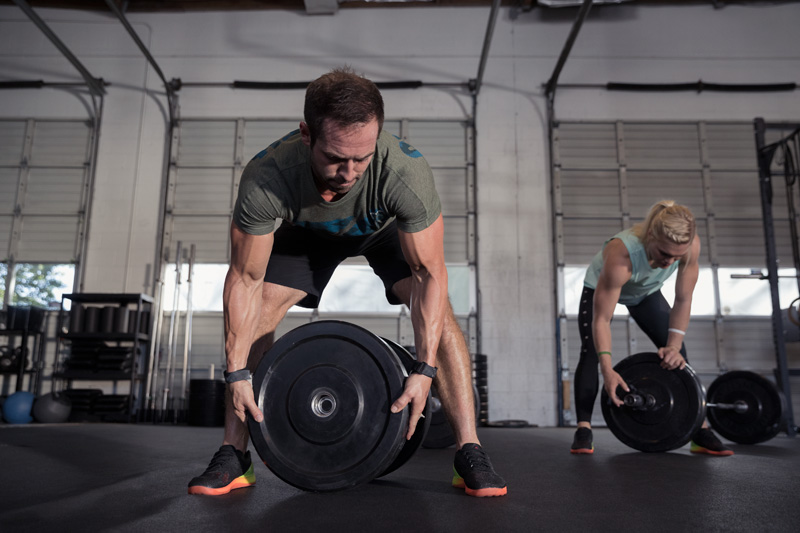 The shoe rocks a refined silhouette that works to improve individual fit, boasts adaptive Nanoweave technology lending to its trifecta of comfort, durability, and breathability, plus the Nano 7 has a powerlaunch toebox that adds a sense of foundation to your stance. Anything that makes us feel more rooted during Snatches is heaven-sent. The last bell and whistle is the reinforced heel clip— it's like being locked into the shoes as though they were boots clipped into skis (aka, no heel slip when I'm trying to Split Jerk). Reebok also expanded its use of RopePro, now adhered to the medial upper and eye stay with a new hella-grippy rubberized compound.
Despite feeling more grounded in the Nano 7s, the shoes are also wicked light. Anyone who knows CrossFit athletes knows the slightest weight drag can be the difference between qualifying for the official CrossFit Games and being left at the gym to cry over meat and beer. The former Nanos were traditionally released in the fall, parallel to the big August games, but we're getting these babies about a month before the 2017 CrossFit Open even begins (Feb. 23 – March 27).
Katrin Davidsdottir, the 2015 and 2016 CrossFit Games Champion, was equally as pumped to hear that the shoe will be available for her training leading up to the main event. Davidsdottir and other CrossFit royalty were consulted on the new design (so that's why it's so spot on).
"Reebok understands that even the smallest of changes can make the biggest difference. It's very cool that we get to be a part of the process of the Nano evolving with every year, making sure we always have the best footwear available out there," she says.
No doubt the shoes will get another upgrade in 2018, as Reebok's Global Director of Product, Judson Vancor, said, "We want to cement Reebok's place as the top training brand by strengthening our bond with CrossFit athletes with the shoe that has become essential to their workout."
But we don't recommend waiting to grab these, since the shoe is versatile for easier recovery days too. Bonus: they're so, ridiculously good looking that wearing the Nano 7s to dinner with a nice slack or out for beers with the guys is A-ok. In fact, we'd recommend it. Who knows when you'll have to bust out a Push Press.
Photos courtesy Reebok.
Editors' Recommendations