Under Armour is moving mountains for trail runners… again.
It's safe to say by now that Under Armour has become an unstoppable force. The Baltimore brand once known for its team sports baselayer, then strictly indoor fitness apparel, is steadily becoming our go-to mountain running label.
The push was facilitated by an all-new trail running footwear line dubbed The Horizon ($110) launched last year. This shoe quickly became the mac-daddy of technical trail running, featuring ESS rock plates, monocoque construction, durable welded overlays, internal fit systems, toe protection, and industry-leading Michelin outsole compounds and lug design. (That's right, the company inked a deal with tire company Michelin for their gnarly outsoles.)

But the Horizon was the cherry on top of an even bigger push into trail running by Kevin Plank's brand. Under Armour took a risk and launched its first-ever Mountain Running Series in 2017, created in partnership with POWDR Adventure Lifestyle CO (the owner and operator of a wicked collection of ski mountains around the country— and soon the world).
The event was teased as a "challenge… built to push athletes to find the edges of their potential." And it was a success, as UA will hold its second annual Series this summer and fall, now presented by outdoor giant Gore-Tex.
"The inaugural series last year provided an inspired experience for all our mountain and trail runners across the country who participated," says Topher Gaylord, GM of Outdoor at Under Armour. "We were energized to amplify the experience for runners in 2018, with distances for first-time trail runners to the world's elite mountain runners. We encourage the country's most enthusiastic mountain runners to add these races to your calendar."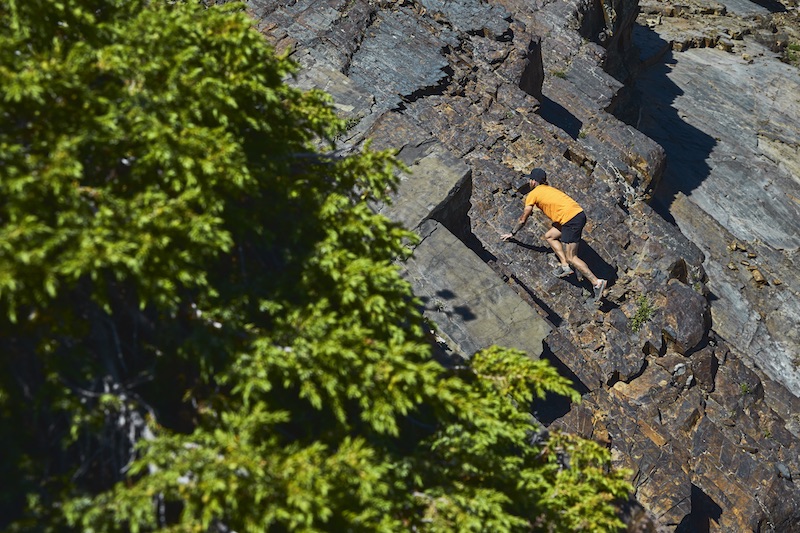 The 2018 UA Mountain Running Series will be held on three separate days in three different states. Run one, run 'em all!
The first event will be held July 14 in the heart of the Rocky Mountains at Copper Mountain, the largest ski resort in Summit County, Colorado. Then on August 25, runners head to Vermont to take on Killington Resort (plan for some killer vertical climbs). The series will finish at Mt. Bachelor near Bend, Oregon on September 15, with unique single track terrain coupled with beautiful views of the cascade volcano surroundings.
The three-course locations offer diverse climates, different distances and varying elevations, and terrain built to push athletes to find the edges of their potential.

The festival format of UA's Mountain Running Series mixes unique trails, distances, and a fun basecamp experience at each destination. We love the mixed race ranges, including 5K, 10K, 25K, and 50K. If you're looking for more motivation… there's a $5,000 prize purse for the men's and women's podium for the top three 50K finishers at each race in the series.
But don't be fooled, while newbie mountain runners will enjoy the event, you'll find elite athletes pushing for PRs. Under Armour Outdoor athletes YiOu Wang, Kelly Wolf, Kyle Dietz, Bryan Tolbert, Cameron Hanes and 2017 UA MRS 50K defending champion, Cody Reed, are expected to compete in 2018.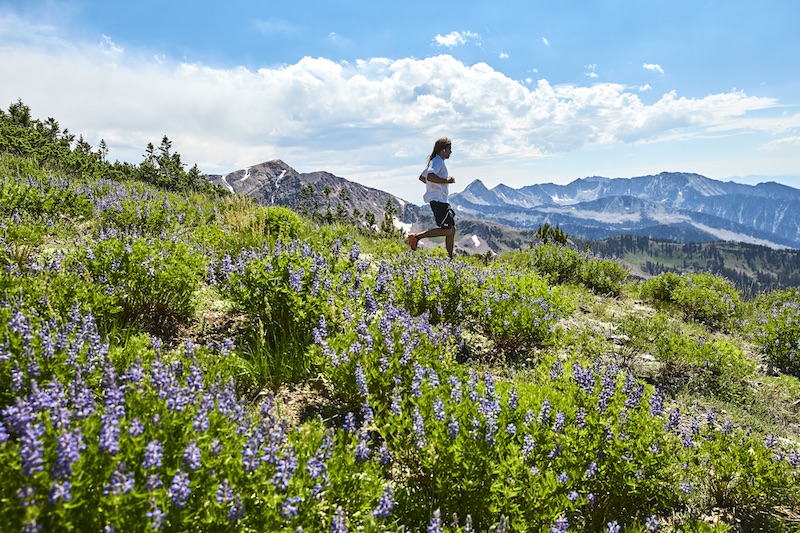 Honestly, we're stoked UA is sticking to its mountain-running commitments. It shows the brand isn't riding the trend for its dollars, but for the billygoat runners who seek adventure, challenges, and brands that want to make them run harder and better. This North American trail running series offers everything your local 5K doesn't. Plus, there's no place to sweat and suffer than the beautiful mountains.
So, who's racing with us?
Photos courtesy Under Armour