As we were meandering through the annual Bend Ale Fest in Bend, Oregon (one of several beer events around town — this one as the celebration of a morning marathon), my friend and I got to talking with a young couple who grew up in the small city. They both went to separate colleges and returned home for various reasons.
As more beer tokens kept inexplicably landing in our palms, we listened to them recount the quieter past of Bend and the surrounding Central Oregon region. They explained where the city limit used to be, which now marks the Old Mill District, one of the city's retail and entertainment hybrid destinations.
The region they spoke of — this quintessential outdoor lover's paradise — remains largely the same, except it's now among the fastest-growing in the U.S.
Regardless, you'll be hard-pressed to find another area on the West Coast, perhaps the country, which so seamlessly blends natural splendor with small city life. And there's no better time than early spring to take full advantage of this. Here are our picks for a relaxing, revitalizing weekend in Bend and the surrounding area.
Stay
Tetherow
This 700-acre resort in Bend has an excellent lodge that overlooks a stunning golf course. An incredible amenity lineup features a top-tier fitness center (sauna, steam and hot tub included) and an on-demand shuttle service to any location in the city. Rooms are spacious, new, and clean. You're minutes from trails and the city — it's the best of both worlds.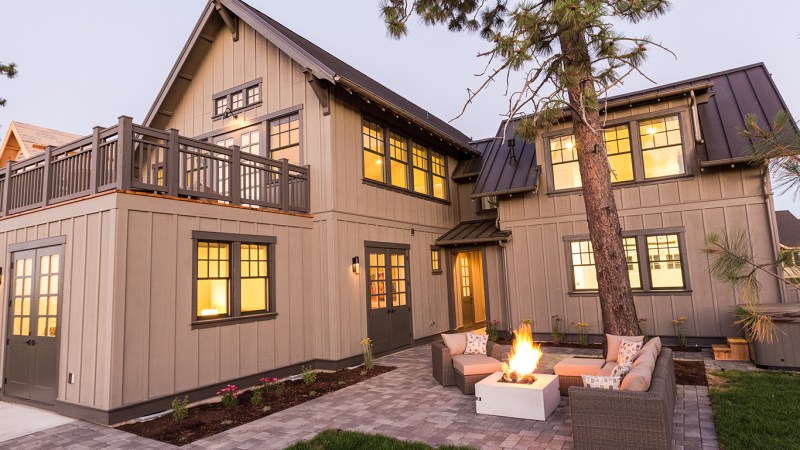 Bunk + Brew Hostel
For a different vibe, head to this Bend hostel that we gushed over earlier this year. It's a novel concept bringing the best of European hostelling to a destination that sees plenty of young travelers each year. It's a community-minded property situated in Bend's oldest home: the historic Lucas House.
Eat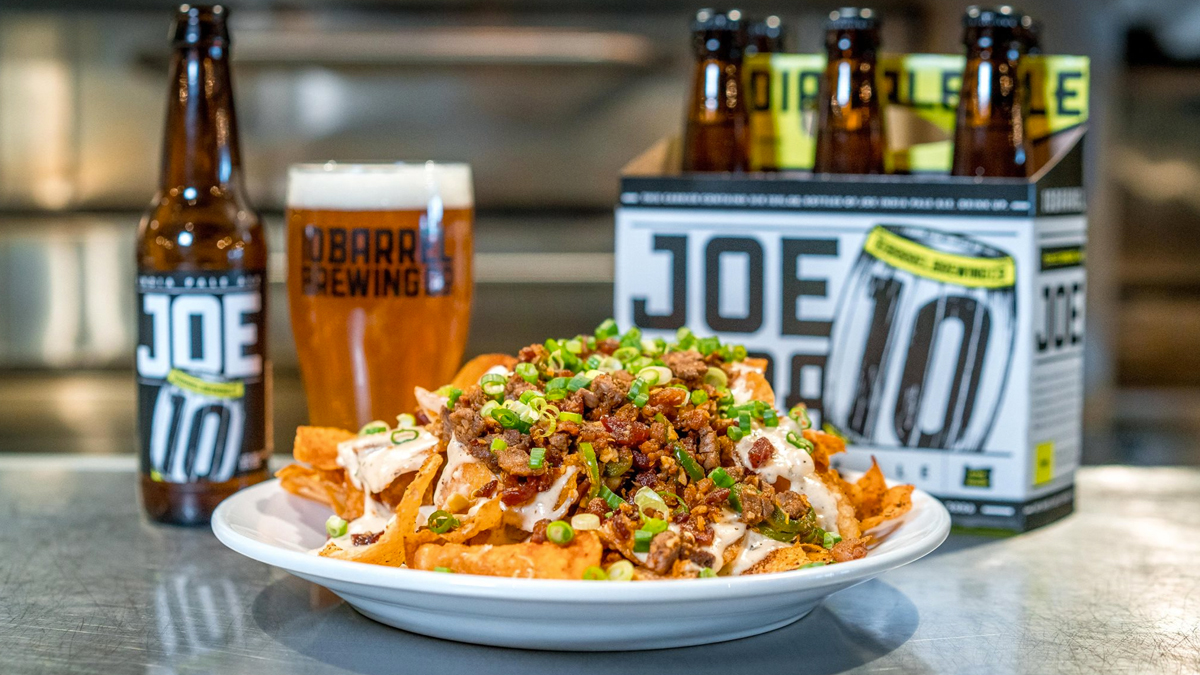 10 Barrel is one of Bend's biggest success stories. The brewery made a name for itself in an ungodly crowded beer city and launched a regional brand. They were eventually acquired by Anheuser-Busch InBev, but still retain their sudsy independence. You can (and should) visit their original pub where it all started. The usual tap list is available, plus special beers only made at this particular pub. Then get a pizza and cozy up by the fire pit during the brisk Central Oregon evenings.
Sisters Bakery
Sisters (about 30 minutes northwest of Bend) is a town aptly named for the Three Sisters mountains that surround it. The city itself is a gaudy, western-themed village, but one of its saving graces is this unassuming yet brilliant bakery. The instant you open the front door, an avalanche of cinnamon, sugar and maple, rushes over your senses. If you time it just right, you can pick up something that literally just came out of the oven. Want to make all of your friends jealous? Take a video of a steaming hot blueberry muffin. The pastry is even better than it sounds in writing.
Drink
Boneyard Beer
You'd be forgiven for missing this nondescript warehouse with a tiny taproom in Bend. Boneyard is consistently putting out some of the best beers in the region. Even though they don't serve pints, they'll serve you plenty of tasters from a rotating list. You can take crowler or growler fills home too. Don't leave without drinking Diablo Rojo, a neutral red that's easy on the hops and large on malty flavor.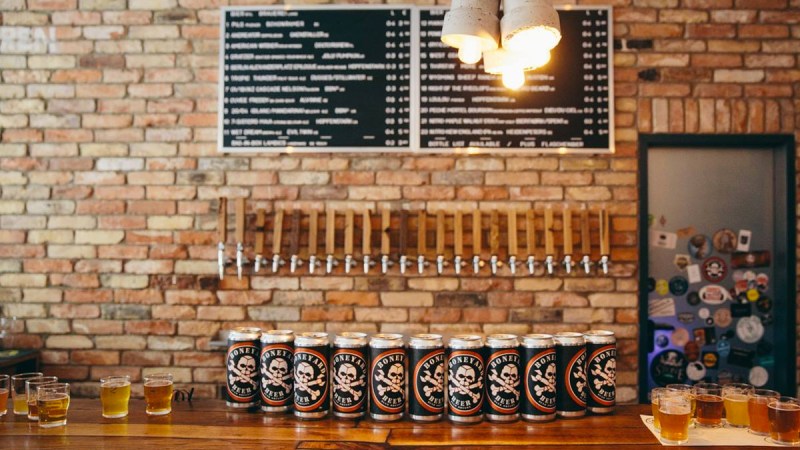 Atlas Cider
This growing cider brand has a solid taproom in the Box Factory building in Bend's Old Mill District. On our visit, they had eight to 10 offerings, plus a few guest taps. The staff is super friendly and will happily offer recommendations for your next stops.
Additional options: Three Creeks Brewing Company and Sunriver Brewing Company
Do
Mt. Bachelor
There's so much to do in the Bend area during winter that we can only explored a few of the top options. Discovering your own favorites will be one of the best parts of visiting. This is the prime mountain destination in the area (and the one where you'll find everyone after a snowstorm). New at Mt. Bachelor for 2018: wider a smoother runs thanks to crews removing trees, stumps, and grading the terrain and transitions between trails; new way-finding signage (meaning you won't get lost on the slopes); better manicured snow as a result of three new and more enrivonmentally friendly snowcats and a Nordic tiller; and overall upgrades to the food and beverage experience at the lodge.
Tumalo Falls
About a half-hour west of town (and two miles down a very rough access road), these falls rush off of Bend's main watershed. While many just hike up the half-mile to the viewpoint, there are miles and miles to explore beyond it (plus more waterfalls!). It's a beautiful walk that you can tailor to your personal sense of adventure. It's safe to say that tires and hiking boots are a must should you want to tackle this during the spring.
Newberry National Volcanic Monument
This protected land opened as a National Monument in November 1990 and has been a winter activity wonderland ever since. The 54,000-plus-acre area includes lakes, lava flows, and one very active volcano. Snowmobilers come here to enjoy the designated "snow-park" trails while hikers take advantage of scenic views from Paulina Peak or any number of other vantage points. Be prepared with extra food, water, and clothing regardless of your plans, as conditions here change rapidly and certain parts of the Monument may not be operational as a result.
Article originally published November 21, 2017 by Geoff Nudelman and was updated January 12, 2018 by Chase McPeak.